It's Earth Day, which gives us all a chance to consider our impact on the environment. Composting is one of the best and easiest ways to make a sustainable change to your lifestyle. Compost returns nutrients to the soil and keeps your kitchen scraps out of landfill.
Residential waste is 40 percent compostable materials, so investing in a compost bin is a great way to reduce your waste output. Composting food waste will eventually turn it back to soil, which will improve air circulation and fertilize your garden. It will also save you money on buying soil!
We've rounded up our favorite deals on compost bins, suitable for those with large outdoor spaces and also smaller spaces. Be sure to check out our guide on how to make compost to get an idea of what you'll need for your specific space.
Many communities have compost drop off points, meaning there's no reason you can't get composting even if you haven't got a garden to store compost in or fertilize. Just go for one of our best kitchen composter deals and drop off as needed.
See all our garden ideas, deals and advice in one place.
Best kitchen composter deals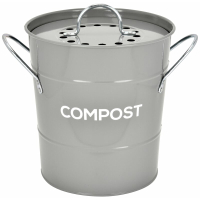 Steel 1 Gal. Kitchen Composter | Was $49.99, now $22.99 at Wayfair
Save 54 percent - Coming in five colors, this one gallon composter will act as a great container for your food waste. It also has a plastic bucket inside for easy cleaning and a lid with a charcoal filter for absorbing unpleasant odors.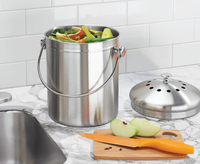 1.3 Gal. Kitchen Composter | Was $40.99, now $38.99 at Wayfair
Save five percent - Featuring a double filtration system and made from stainless steel, this kitchen composter is generous in size and will be at home on the kitchen counter or under the sink.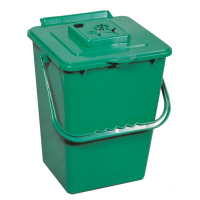 2.4 Gal. Kitchen Composter | Was $31.99, now $29.99 at Wayfair
Save six percent - This compost collector is durable, waterproof and portable. Ideal for collecting scraps and moving to an outdoor compost bin
There's also a variety of outdoor composter sizes and dimensions, ideal for those with smaller outdoor spaces or gardens with room to invest in a larger composter. Some require manual turnover, which can be cheaper but a bit messy. We've got the best outdoor composter deals for every need, right here.
Best outdoor composter deals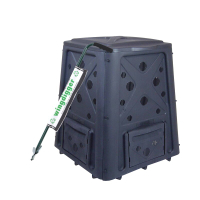 Wingdigger 65 Gal. Stationary Composter | Was $89.99, now $82.99 at Wayfair
Save eight percent - Ideal for outdoor spaces, this heavy duty construction compost bin has four access doors to retrieve composted material and is designed to be durable for all weathers.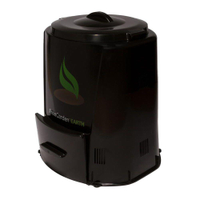 82 gal. Enviro World Compost Bin | $112 at Home Depot
This FreeGarden compost bin includes a twist locking lid, harvest door and composting guide. There is no assembly required and it's made of 100% recycled material.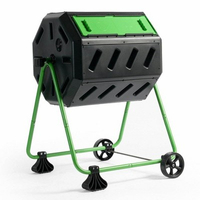 Outdoor 37 Gallon Compost Tumbler Bin | Was $259.99, now $209.99 at Target
Save $50 - This easy-use tumbler bin can turn your waste to compost in as little as two weeks. Just turn the barrel every few days to speed the process along.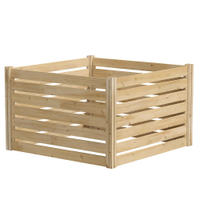 Greenes 309 Gallon Cedar Wood Stationary Composter | $145.19 at Home Depot
If you've got a large outdoor space, this is the best composter to really make the most of it. Add more than just kitchen waste with room for leaves and weeds. Turn with a shovel or pitchfork to aerate the product and speed up the breakdown process and create an ongoing compost supply.