When Cameron Diaz and Kate Winslet's characters – who are strangers – switch houses in The Holiday, we all thought, 'yeah, but you wouldn't do that in real life!'
Right? Apparently not, as many TikTokers are sharing videos of their homes in destinations like New York, Boston, and London, seeking someone to swap with, à la Iris and Amanda.
And, according to a home swapping platform inspired by the classic festive movie, lots of people have had the same idea, with a huge spike in search for home exchanges lately.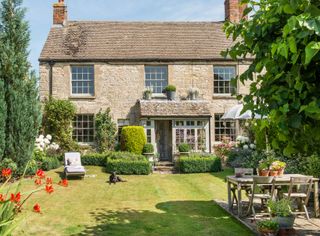 TikToker @justjazzzyidk shared a clip (below) panning around the home office and living room of her small but stylish NYC apartment, set to the piano and strings of Hans Zimmer's Maestro from The Holiday. 'Anyone in another country wanna switch apartments with me for a week in January?' she asks. 'I live in NYC.'
The video has now had 4.5million views, and @justjazzzyidk has since updated her followers, telling them that she'd narrowed it down to either England or Ireland. Since then, she found someone to swap with, in Reigate, Surrey.
'Requirements: a hot brother,' one of her followers comments. 'Download Love Home Swap, I literally did this with a lovely lady in Barcelona and it was amazing,' says another.
Grace Gagnon from Boston is doing the same thing, and The Holiday filmmaker Nancy Meyers has even wished her good luck. Writing on Instagram, Nancy says, 'Grace, when you get to England don't open your door to strangers in the middle of the night!
'Remember, it was a movie and I knew Jude was on the other side,' Nancy Meyers adds. We'd never exchange our property with a total stranger, but if you wanted to do your own home swap, 100% go through a company like Love Home Swap.
According to the home swap service, Google Trends showed a 150% increase in search for the term 'home exchange websites' in the first week of December as the Holiday effect took hold.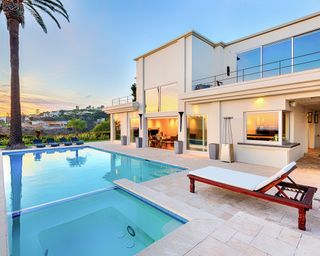 Love Home Swap has thousands of homes in over 110 countries. The company says home swapping helps offset the increased costs of traveling and makes for ideal accommodations for last-minute getaways.
If you're not keen on a swap you can still get the Holiday vibes by booking to stay at Chocolate-box stone cottage on the edge of the Cotswolds, available on Airbnb. We'll stick to watching The Holiday on repeat!