It's #NationalDIYWeek and we're celebrating by sharing our favourite Instagrammer DIYs this week. Yesterday, it was a five-day bedroom makeover for under £500, and today it's a wheelie bin store from Instagrammer @littleterracedhouse (opens in new tab) – because let's face it, bins are ugly and plants are pretty. And what better way to spend a Saturday than making this easy project?
All that's required is some timber, a few tools you're bound to have already, some compost and plants. Want to know she recreated the look? Keep scrolling...
How to make a wheelie bin store
Why you can trust Real Homes Our expert reviewers spend hours testing and comparing products and services so you can choose the best for you. Find out more about how we test.
1. The first step of making your very own bin shed is all the measuring. You need to allow enough room for your specific size bins and for each one's lid to open, too. For full cutting steps and specific sizes, visit Mel's blog (opens in new tab).
2. After collecting all your materials, you'll need to treat every piece of wood in order for it to withstand the weather. Once the wood is dry, you can start to assemble the framework. Use wood glue and screws to assemble the frame, then add the metal bars (these will secure the planters in place).
3. Using the same method of gluing and then screwing, now comes the job of making the planter boxes, being sure to leave a gap down one side for drainage; these will need a bottom as well as sides.
4. Next, pop the plant boxes on the bin shed where you'd like them to sit and measure where you need to secure them in place from underneath. Using wood glue and screws again, attach small wooden blocks beneath each box so that when they're placed on top, they're secure.
5. Before planting, you'll need to line the box with heavy duty bin liners. Then comes the soil, and then simply pop in the plants and succulents you like.
Want more? Watch the full process on her Instagram stories (opens in new tab). Check out the process over at her blog – LittleTerracedHouse (opens in new tab).
WANT TO COPY THIS DIY? HERE'S WHAT YOU NEED
For the base of the structure, Mel used Wickes' Treated Sawn Timber (opens in new tab) and for the planters, she used different sized Treated Sawn Timber (opens in new tab). As for everything else...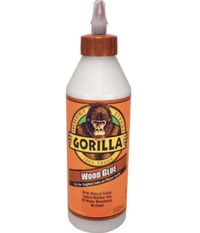 (opens in new tab)
Wood Glue | From £4 (opens in new tab)
Wickes sell lots of wood glue to choose from depending on your budget and the size bottle needed. Their top rated one is the Gorilla Wood Glue (opens in new tab).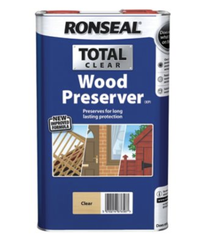 (opens in new tab)
Ronseal Total Wood Preserver Clear | £32 at Wickes (opens in new tab)
Although expensive, this wood preserver is a clear winner in our eyes. It has 12 reviews rating it 4.8 out of five, and it's mighty strong so will be sure to warn off woodworm and prevent rotting all while preserving natural colour.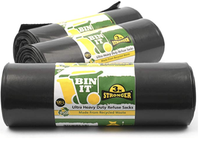 (opens in new tab)
BIN IT 120 Litre XL Refuse Sacks | £5.99 at Amazon (opens in new tab)
These heavy duty bin liners will be sure to do the job of lining your planter boxes. And afterwards, they can hold the clean up, too. Even better? They're eco friendly since each one is made from recycled waste.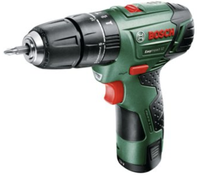 (opens in new tab)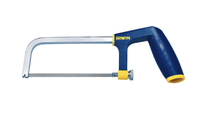 (opens in new tab)
Irwin Junior Hacksaw | £8.58 at B&Q (opens in new tab)
You'll need this hacksaw to cut through the metal bars that hold the planter boxes in place. This is among B&Q's best rated and afterwards it's handy to have for your next DIY...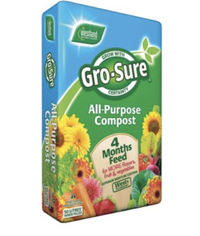 (opens in new tab)
Gro-Sure All-Purpose Compost | £5.50 at Wickes (opens in new tab)
This 50 litre bag of compost is a bargain AND it contains four months worth of feed inside to make maintenance a little easier at the start. Pop your plants and succulents in these and they'll be healthy as ever.