Thinking beyond the indulgence of Christmas to a healthy and happy new year? If one of your resolutions is to eat more fruit and veg, then getting yourself set up with one of the best blenders ready for the first day of 2020 (OK, maybe 2nd January is more realistic) is a sound plan.
We like the way the Nutribullet makes upping your fruit and vegetable consumption easy. These neat blenders allow you to whizz together a batch of healthy ingredients into a smoothie. You can use them to liquidise nuts and seeds, too, and make milk and yoghurt-based drinks.
And if you're already inspired, there's no need to wait to snap up a Nutribullet at a brilliant price. There are already some brilliant deals out there: scroll down and see.
On the lookout for more bargains? Don't miss our Boxing Day sales page for the best.
In order of cost low to high: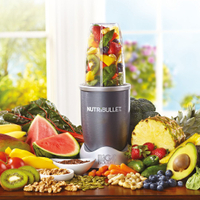 Nutribullet 600 Series starter kit £49.99 at Amazon
This neat number is all you need to start your new regime. The extractor will blend whole vegetables, fruits and nuts in its 680ml capacity cup, and it comes with recipes to get you started. We like the smart Graphite colourway, too.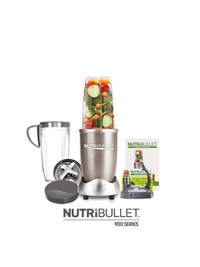 Nutribullet Pro 900 9-Piece Set Was £84.99, now £69.99 at Very
You can get a healthy (geddit?) £15 off the powerful Pro 900 at Very. Promising 30% more power than the original Nutribullet, it'll blend beautifully so you get all the nutritional benefit of every part of the foods you put into it, but a super smooth drink. It comes with a 680ml and a 909ml cup, so you can make plenty if you want, including soups.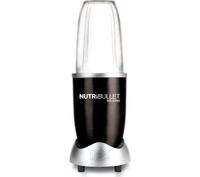 Nutribullet 600 8-piece Blender Black and accessory kit Save over 5% £74.93 at Currys
One of the big advantages of the Nutribullet is that it doesn't take up more room than it needs to on the worktop or in the cupboard, but it'll deliver a drink that's the right size for one. This 0.7 ltr capacity model comes in a bundle with accessories that mean you can enjoy your Nutriblasts (see what they did there) while you're out and about.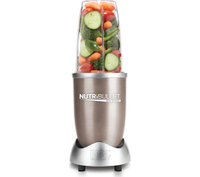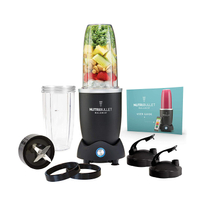 More sales bargains to grab today: