Got the itch to buy some new accessories for your home? Don't stick to what you know, venture out and try a new brand – we suggest Fy, because not only is there an Fy sale on, but it's also just a gorgeous homeware brand. Stocking an extensive range of items from furniture and lighting, to kitchenware and rugs... and what better time to splurge than when there's a 20 per cent off sale on 1000s of products? Don't settle for plain walls and rug-less floors. Especially not when prices are this affordable.
Scroll to shop the sale (and our top picks!) otherwise, head over to our deals page for more exciting sales news.
Whether you're desperately trying to find the perfect mirror for your bedroom or are just looking to buy a few things ready for a quick spring update, there's definitely no excuse not to shop this sale. Your pals will be begging to know where you shop...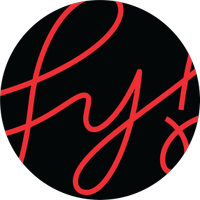 20% off 1000s of items at Fy
You heard it here first: Fy has just launched a week-long 20 per cent off sale on site. Deals span everything from chairs to stylish record players and sheepskin rugs. Quick!