Rosé season: not cancelled.
Just because you'll probably be doing most of your sipping from home this season doesn't mean you have to skip your favorite summer vino. In fact, we think it's all the more reason to indulge in the best rosés you can find this year. And with wine delivery services offering many of the top bottles, you can stock the wine fridge while safely social distancing.
So which rosé should you order? In lieu of the knowledgeable waiter from our favorite French bistro, we asked the folks at Drizly for their best-sellers (social proof rarely steers us wrong). Here are the most-ordered bottles, plus some other standouts you can have delivered now.
The best-selling rosés on Drizly
Drizly offers dozens of different rosé brands, but the best-sellers remain consistent. Over the last 12 months, these are the brands customers ordered most.
1. Chateau d'Esclans (maker of Whispering Angel (opens in new tab))
2. Dark Horse Wine rosé
3. Wolffer Estate (makers of Summer in a Bottle (opens in new tab))
4. Bota Box Dry Rosé
5. Gerard Bertrand (maker of Cote des Roses (opens in new tab))
Best selling rosés by price
Bottle price: $0-$9.99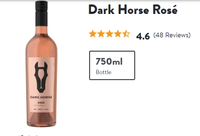 (opens in new tab)
Dark Horse Wine Rosé, $9.99 - $11.99 at Drizly (opens in new tab)
A solid all-around value pick, this bottle comes in around $10 (on of the least expensive bottles you can buy) but still have 4.6 stars from Drizly customers. Which is probably why it's the top-selling bottle in the under $10 category, and one of the top selling rosés on the site overall.
Bottle price: $10-19.99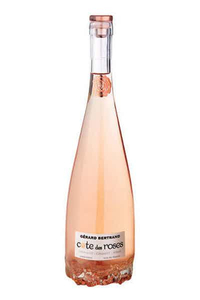 (opens in new tab)
Gerard Bertrand Cote des Roses Rosé, $16.99-$21.99 at Drizly (opens in new tab)
If looks are important to you when you're choosing a wine (hey, sometimes the bottle design is all we go on!), add this fruity & floral rose to your cart. The price ranges from $16.99-$21.99 depending on your location and the nearest seller.
Bottle price: $20 and up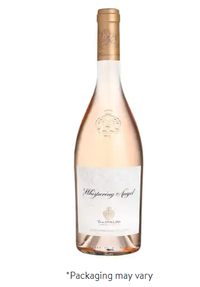 (opens in new tab)
Chateau d'Esclans Whispering Angel, $24.99 at Drizly (opens in new tab)
If you're a big rosé drinker (or have ever happened upon Bravo's Summer House series), then you know all about Whispering Angel rosé. Have a case of the famous bottle delivered to your door to sip at sunset on the back deck.
Other great rosé picks:
Prefer not to follow the masses? Here are a few other standout bottles (or box, in one case), to order for the weekend.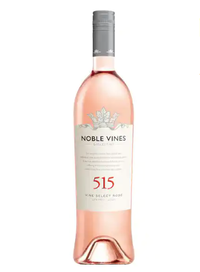 (opens in new tab)
Noble Vines 515 Rosé | $11.99 at Drizly (opens in new tab)
This value-priced wine is a new introduction from California's Noble Vines, and features raspberry, mandarin, and floral notes. Fun fact: It's called 515 because according to Noble Vineyards, 5:15 p.m. is the perfect time to open a bottle.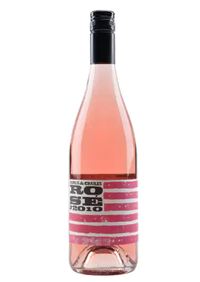 (opens in new tab)
Charles + Charles Rosé | $15.99 at Drizly (opens in new tab)
This Washington state rosé was rated one of Wine Enthusiast's best rosés, and at under $20 a bottle, you can't go wrong.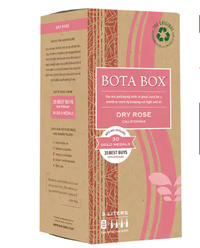 (opens in new tab)
Bota Box Dry Rose | $19.99 at Drizly (opens in new tab)
This wine in a box might have single-handedly changed our opinion of wine in a box (and apparently we're not the only ones since it's one of Drizly's top sellers). It goes great with white fish, grilled veggies or green salad, and the 3L box is large enough so you don't need to worry about placing frequent reorders.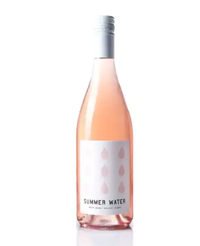 (opens in new tab)
Summer Water Rosé | $18.99 at Drizly (opens in new tab)
This crisp wine has notes of strawberry, pink grapefruit and white peach, and name that just resonates with us. At under $20, it's a great value for rosé, too.
Read more: