With schools shutting nationwide and the work from home revolution in full force, it looks like we could be skipping the movie theater for the foreseeable future. That means there's never been a better time to perfect your home-movie setup and settle down into a good binge-worthy new series. We could be here for some time, but not to worry. We've selected our top streaming service deals to sink your teeth into, and found the best prices and free trials to cash in on so you can keep the kids quiet while you work from home. What screen time limit?
Streaming trials and bundles: our top picks
When it comes to picking a streaming service, there's a lot to take into account. For families and those looking to keep cooped-up kids happy, Disney+ is the obvious choice. We've documented all the movies you can watch there, and let us tell you, there's more than enough to get you through a very long quarantine. Disney isn't running any deals, but you can get a week's free trial to see how you like it - and due to the coronavirus they recently released Frozen II three months early. On behalf of parents everywhere, thank you Disney.
There's also Netflix to consider. With self-isolation in mind, we recently gave our recommendations on the best films on Netflix right now. A big perk of subscribing to Netflix at the moment is the recent news that a new Google Chrome extension will let you have Netflix viewing parties with your friends. Grab the popcorn and buckle in for the most sociable movie marathon ever.
From affordable home gym deals to everything you need to set up your WFH office, there's countless reasons to subscribe to Amazon Prime. Amazon Prime Video is an oft-overlooked but pretty great streaming service. From The Sopranos to Fleabag, it's got a lot to offer.
Hulu is a great choice if you're looking for a box-set to settle into. Keep in mind though, if you're self-isolating alone, The Last Man on Earth might be a bit too close to home. A great option for those looking for a real all-around deal is this amazing bundle offering Hulu, Disney+ and ESPN+, all for the great price of $12.99 per month. You really can't get much better than that.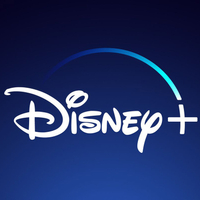 Disney Plus, Hulu, ESPN+ Bundle | $12.99 per month
This amazing package offers three services for one low overall price - that's a real bargain, and a complete family-friendly bundle.
Network
Contract Length
At-home streaming solutions: Complete your setup
Please, whatever you do, do not settle for streaming from your laptop while you lay in bed. From smart TVs to streaming devices, there's so many ways to hook up your favorite streaming sites to your TV and watch from the comfort of the couch. We've found some great deals on streaming devices, and we'll even throw in a great saving on a smart TV, because we're nice like that.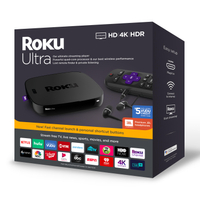 Roku Ultra | Was $99.99, now $83.49 at Amazon
Now with $20 off, the Roku Ultra can stream free TV, live news, sports and movies. You can also watch Netflix, Hulu, HBO Now, Disney Now and more, once you've got a subscription.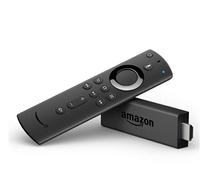 Amazon Firestick with Alexa| $39.99 at Amazon
It's not reduced, but it's still a good budget option. Stream Netflix, YouTube, Prime Video and more straight to a TV with this handy streaming device. Just plug it into your HDTV and make the most of that Prime membership.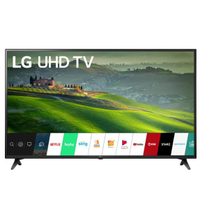 LG 60" Class LED Smart 4K UHD TV | Was $499.99, now $399.99 at Best Buy
Save $100 - For a 60" smart TV with a full range of streaming options, we really can't fault this deal. This LG TV is HDR-compatible and has high-quality sound options.