Gyms are closing their doors nationwide in an attempt to enforce social distancing, but that doesn't mean you have to sacrifice your workout routine. After all, keeping fit and healthy has countless benefits for your immune system and mental health. When it comes to working out at home, we know what we're talking about. We've covered everything from the best treadmills to the best dumbells, and now we've tracked down the best home gym equipment deals on Amazon.
We recently told you about this great deal on a foldable exercise bike, but you might not have the space for anything bulkier - like a rowing machine or bench press. Investing in a few small (and inexpensive) items can see you through prolonged periods indoors while still keeping active. If you're lucky enough to have a backyard you can even indulge in some fresh air while you exercise, as many of our top picks are lightweight and don't need to be kept indoors. Be sure to check out our guide to home workouts for inspiration on workouts and easy reps you can manage at home.
Let's start with the iconic balance exercise ball. We love these for strengthening the core and improving posture when working from home, but they're not just good chair substitutes! This versatile piece of equipment can be used to enhance your floor workout, too.
Resistance bands are another simple piece of gym equipment. They can be used in yoga, pilates, resistance training or to help your squats pack an extra punch. With either of these, you'll probably need a yoga mat to make your space workout-worthy. These cushion, support and add grip for safe at-home exercise.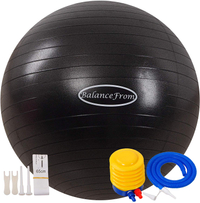 BalanceFrom Anti-Burst and Slip Resistant Exercise Ball | $9.99 at Amazon
Perfect your at-home workout routine for under $10! As with all of this equipment, use with care, but this one is slip-resistant and comes with a pump!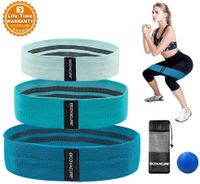 Resistance Bands Set| $20.99 at Amazon
These resistance bands have rave reviews on Amazon. They can be used for stretching, strength training, yoga and pilates. The three pack comes in multiple colors and even come with a free massage ball.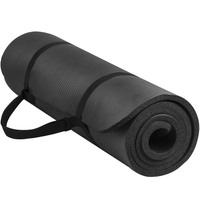 High Density Anti-Tear Exercise Yoga Mat | $15.99 at Amazon
This extra-thick yoga mat is also great for floor exercises such as planks and sit-ups, and will add some support if you're practicing pilates or yoga.
A low-cost way to stay fit if you're looking to get your pulse racing comes in the simple form of a jump-rope. Just be careful to clear a wide space, or you'll send furniture flying. Another high-intensity option (with a slightly higher price) is an upright bike. A great Amazon deal can secure you one with eight levels of resistance for less than $200. If you're a committed gym-goer willing to spend a little more for some high-quality equipment, this is our top pick.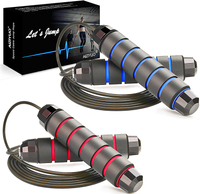 Jump Rope for Aerobic Exercise, Endurance Training and Fitness | $10.89 at Amazon
This jump rope will help you amp up your cardio, with adjustable length suitable for adults and kids.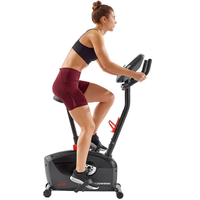 Schwinn Upright Bike Series | Was $249.99, now $199.99 at Amazon
Save $50 - This upright bike has rave reviews and an LCD console which tracks speed, time, RPM, distance, calories, results and heart rate.

When you're used to the lumbar-supporting chairs from work, working from home can be a back-killer. It's definitely worth checking out our guide to Amazon work from home office deals if you're lacking home-office essentials, but a foam roller will get your blood rushing and help stretch out tired and under-worked muscles. A worthwhile investment for warming up or down when working out from home. This one even has a spinal column, relieving knots and easing back pain.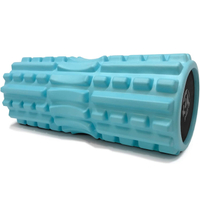 Extra Firm High Density Deep Tissue Foam Roller | $21.99 at Amazon
This amazingly versatile home-workout tool will help you warm up, warm down and relieve WFH muscle pain.