As soon as we enter October, all we can think about is how to give our homes a spooky yet stylish makeover. Shea McGee has shared a simple trick for making the most out of your Halloween decor.
Before you decide on your Halloween decorating ideas, note the Dream Home Makeover star's easy styling hack. It lends more impact to your display while keeping anyone less enthusiastic about Halloween happy - a win-win!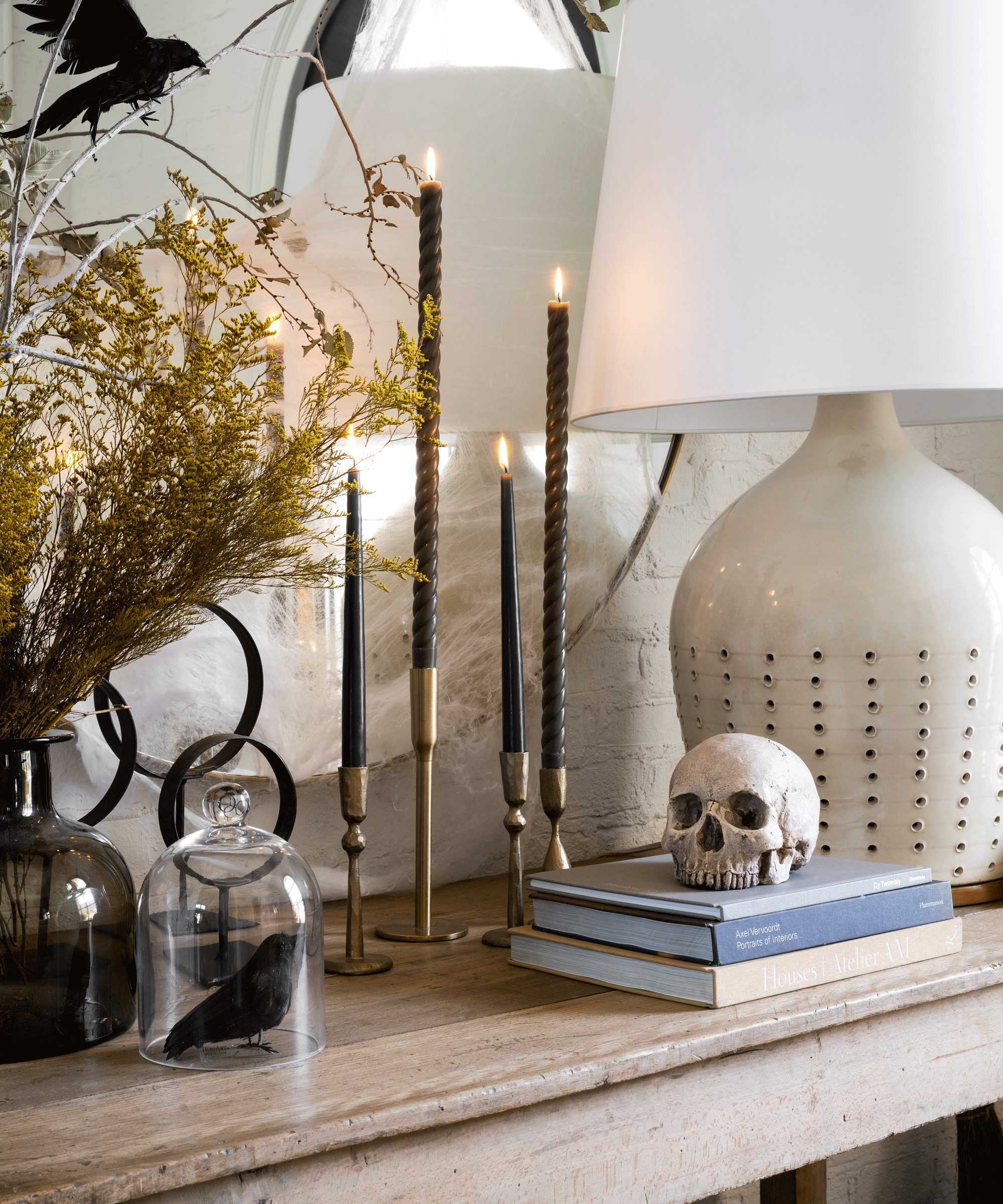 Shea McGee recommends making what she calls 'impactful moments'. It's tempting to head to the store and go wild in the aisles picking out decorative pieces - before displaying them in various rooms.
Instead, the Texan interior designer suggests putting all your spooky decorations together in one or two places. 'When it comes to seasonal decor, we've found that it's much easier to make a statement when you focus on one or two areas of the home, rather than scattering small items all around your space,' comments Shea.
'Whether you want to focus on a room or a particular moment, like an entryway table or built-in shelving, emphasizing specific areas can feel less visually overwhelming,' she adds, writing on the Studio McGee blog.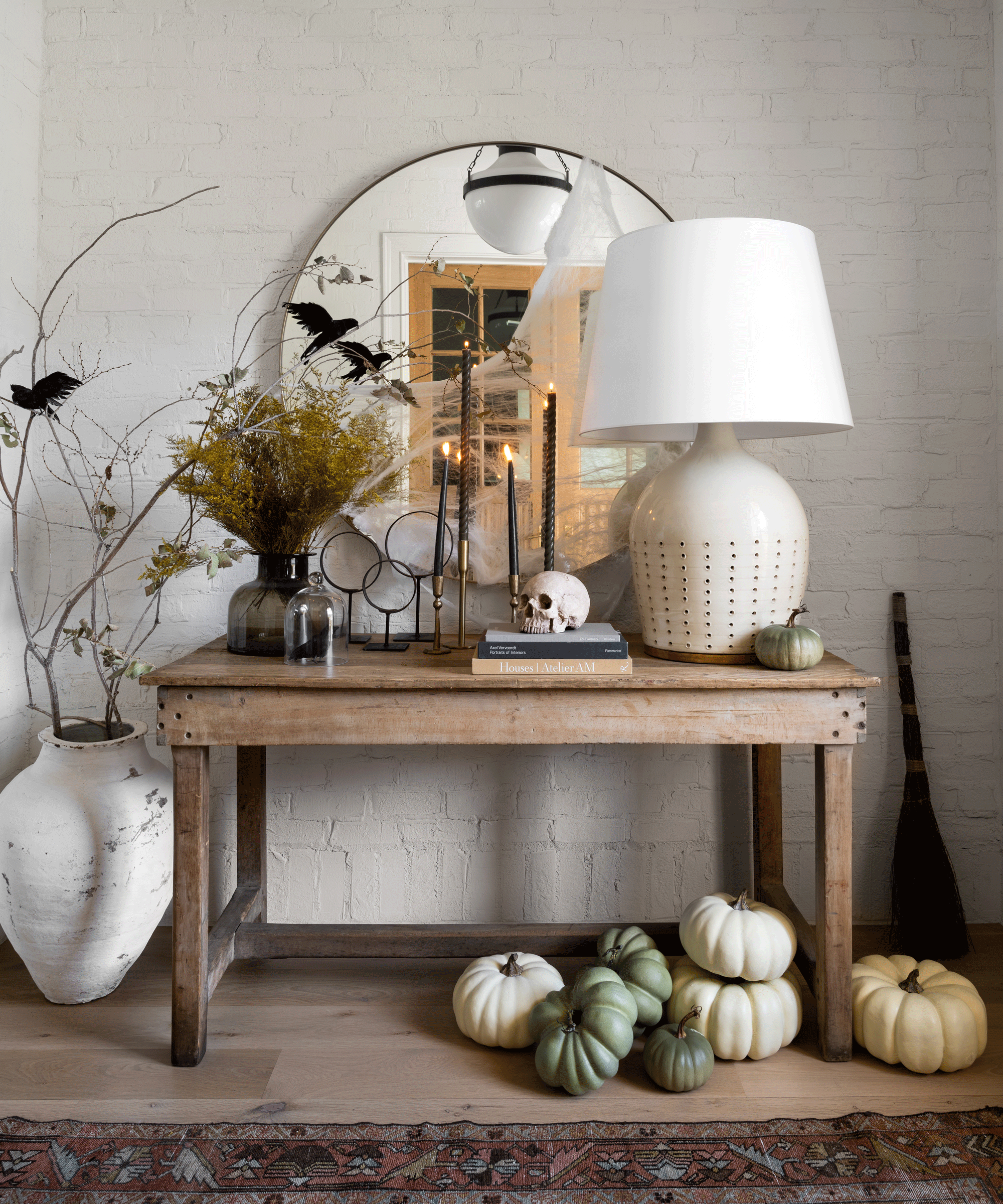 An entryway is a great option as it means any guests coming into your home will be greeted by a seasonal arrangement of pumpkins, candles, cobwebs and other ghostly objects. Alternatively, you could opt for a fall tiered tray that you can transport from one spot to another.
Just swap out a couple of the decor items to give it a Halloween feel. Shea's 'impactful moments' Halloween styling hack is definitely a good framework if you're not quite sure where to begin.
Plus, as we mentioned, it means anyone you live with who's not quite such a fan of Halloween can't complain, as it's contained in one or two areas of the home. It's a fine balance to strike, as if you're keeping your decorations up for a while, you don't want them to overpower your living space.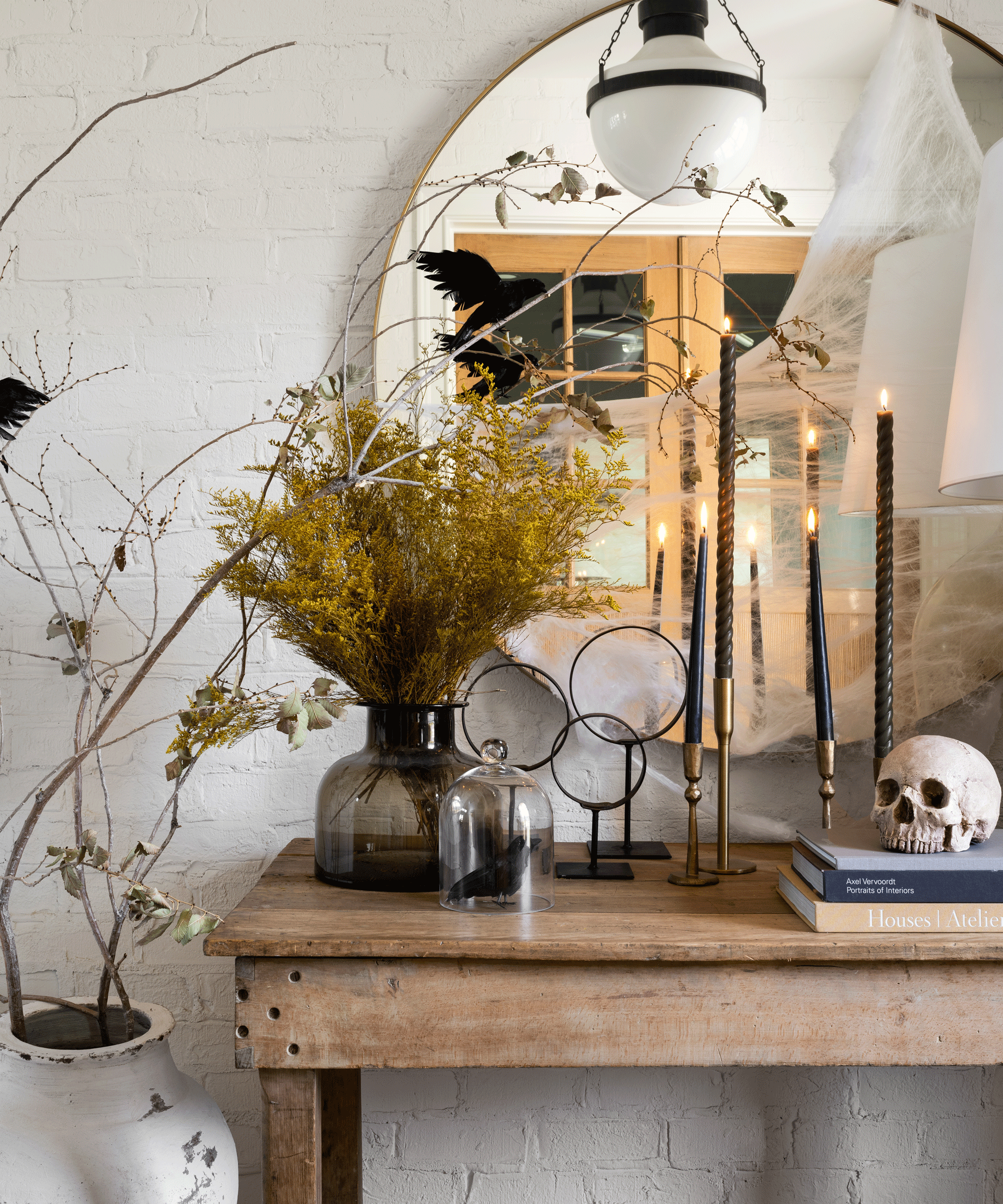 That said, Real Homes' UK Shopping Editor Annie Collyer disagrees with idea. 'There's definitely no reason as to why you can't spread the Halloween spirit everywhere in your home,' argues Annie.
'Yes, I am totally for nesting items like pumpkins together, but definitely feel free to go overboard and flood your Halloween decor from your living room to your bedroom and hallway. Because why not?'
Will you be going all out like Annie or following Shea's lead? Happy decorating!