Love the holidays? So does Rifle Paper Co. — and we can prove it. The fan-favorite brand is looking to not only deck the halls, but they're looking to do it before Halloween even starts, and if asking us? We're not complaining.
Available now, Rifle Paper Co. has released everything from the best candles to gorgeous gift-wrap, and every piece is as swoon-worthy as it's last. And perfect whether you're looking to get ahead on gifting your loved ones or want to treat yourself to a seasonal treat.
But if you are overwhelmed by the endless array of options, fear not! The Real Homes team is here, and according to our U.S. Shopping Editor, these are the seven most swoon-worthy Rifle Paper Co. holiday staples to invest in this season.
10 Editor-approved Rifle Paper Co. holiday items
Candles, advent candles, oh my! These are the ten Rifle Paper Co. holiday items topping our lists.
1. Start with this season scent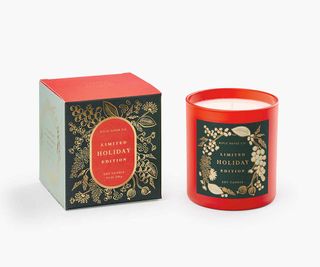 Limited Edition Holiday Glass Candle for $34, at Rifle Paper Co.
Soak your home with one of the best home fragrances and immerse your room with fresh balsam fir trimmings, boughs of cranberries dipped in frost with this 9-oz candle.
2. Master mornings with this festive find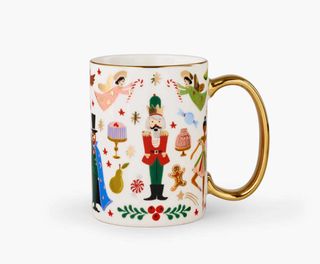 Holiday Porcelain Mug for $20, at Rifle Paper Co.
Start your mornings off on the right foot when pairing this illustrated design with the best coffee maker. With gold accents and a gilded rim, when reaching for either of two available porcelain mugs, we're confident visions of sugarplums will dance in your head.
3. Opt for this advent calendar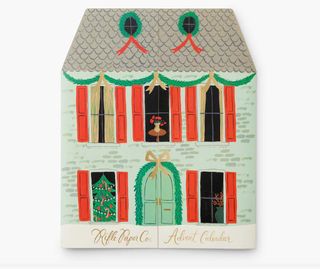 4. Get crafty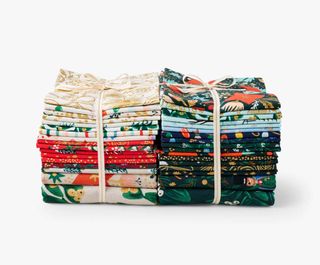 Holiday Classics Fat Quarter Bundle for $163, at Rifle Paper Co.
Featuring 34 pieces of fabric — including 29 different variations of cotton fabric, four canvas, and one rayon choice — this bundle is perfect for making everything from ornaments to napkin cloths and every DIY-er's dream.
5. Show your furry friend how much you love them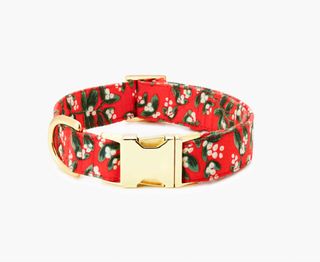 Mistletoe Red Dog Collar for $32, at Rifle Paper Co.
Sure, sure, you can gift your furry friend the best pet mattress this year, but when you want to give them an extra something, opt for this seasonal selection. The mistletoe pet collar is available in four sizes to fit all dogs and is the perfect piece every dog needs this holiday season.
6. Pair it with this perfect piece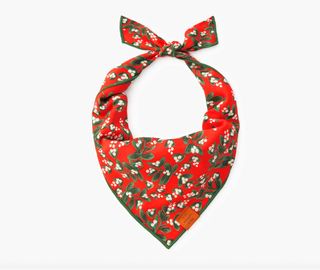 Mistletoe Red Bandana for $28, at Rifle Paper Co.
Love the dog collar above? You'll love this matching bandana available in three different sizes — small, medium, and large — and designed in the same perfect print.
7. Wrap it up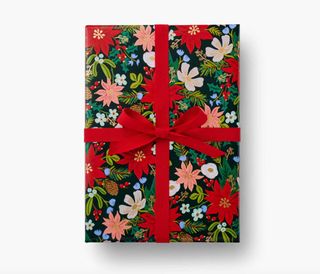 8. These perfectly printed pjs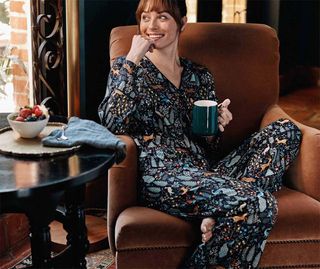 9. Accessorize trees accordingly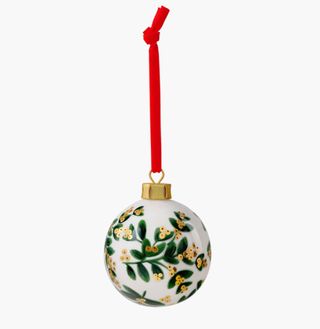 10. Add the missing piece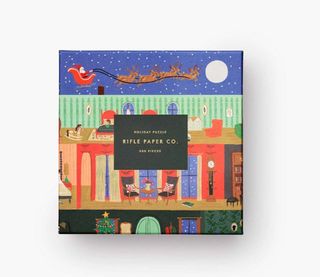 Holiday Jigsaw Puzzle for $34, at Rifle Paper Co.
Piece together the coziest Christmas scene with this holiday jigsaw puzzle. Available in three different illustrated puzzles, each includes 500 pieces, packaged in a decorative box with gold foil accents.