Mirror, mirror on the wall, who is the fairest of them all? If asking us, it's this World Market mirror. With hundreds of thousands of mirrors on the market, this one is not only particularly stunning but just so happens to mimic Anthropologie's Primrose mirror.
But the catch? Well, it's not only magnificent (more on that later), but this World Market mirror comes at a fraction of the cost.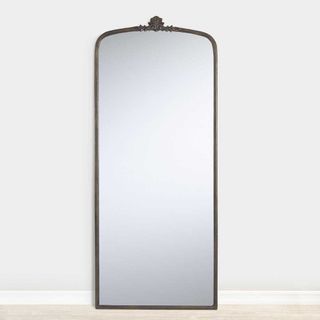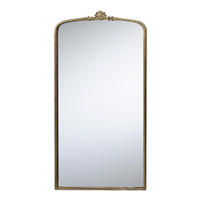 The scrolling vintage-inspired floral detail creates an air of elegance on our exclusive full-length floor mirror. This perfect piece is available in bronze or brass finishes, adding antique charm when leaned against any wall.
And, if you're on the fence? Let the happy shoppers who already own this mirror help you out. One reviewer says it's "a total dupe for Anthropologie's version," whereas another says they were "pleasantly surprised." While a handful of others sum it up with three single words: " Love, Love, love."
So, what's the hold-up here? This World Market mirror is not a want but a need.
Love this World Market mirror? Check out additional styles below