Yes! Primark's pink velvet stool is back on its shelves (well, in selected stores) and shoppers (ie, the Real Homes team) are going crazy for it. And we can see why, it's just £24, has hidden storage, gorgeous gold legs and that wants-to-be-stroked velvet upholstery.
But... not everyone wants to go in store (or even out), and not many of us really want to run the gauntlet of the 'will it be in stock, will it have sold out?' or face the scrum of grappling with other shoppers for it and getting it home again. So what have we done? Shown you a LOVELY picture of the Primark stool (not sold online, obviously), then provided you with some online alternatives. You really are most welcome.
For more gorgeous living room ideas, don't miss our dedicated page.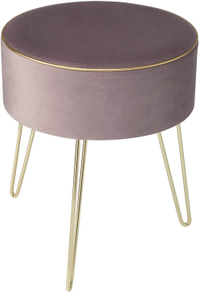 (opens in new tab)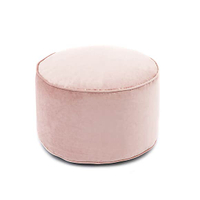 (opens in new tab)
Isla Pouffe, £39 at Wayfair (opens in new tab)
Oooh we love a pouffe! Takes us right back to the '70s. Elegantly crafted, the Isla pouffe is sure to add a touch of class to your living room. This stylish velvet pouffe is fashioned in a stunning Blush colourway, and finished with an elegant piping detail.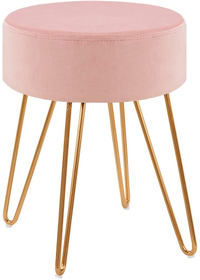 (opens in new tab)
Duhome Stool, £59.90 at Amazon (opens in new tab)
With a well-padded seat cushion made of velvet, this stool has a gold-coloured framework. Easy to assemble, it measures 35cm x 35cm x 45cm.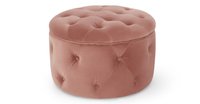 (opens in new tab)
Hampton Pouffe, £149 at Made (opens in new tab)
This is the pink velvet stool that started the craze for this piece of furniture. The original and still, we think, the best (although also, admittedly, the most expensive). It's the deep buttoning that really makes the Hampton stand out in any living space. But there's storage hidden beneath the lid, too. Use this versatile storage pouffe as an extra table, or as an extra seat when guests visit. Or, hide away your clutter inside its roomy compartment.