We are huge fans of Anglepoise lamps at Real Homes. The iconic brand has been making their gorgeous desk lamps since the 1930s, and they look as chic as ever. What makes them even more special, though, is the perfect fusion of design and excellent construction: we have a few at Real Homes Towers, and they just last and last.
This kind of quality doesn't come cheap, though, and we'd normally recommend waiting until the Boxing Day sales to get your lamps. However, as it happens, Amazon have some amazing sales on right now, which include several of the most iconic Anglepoise designs. We'd be quick getting them, as these prices won't be around for long.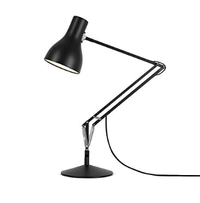 Anglepoise Type 75 Desk Lamp, Aluminium, Jet Black | Was £160, now £81.99
The ultimate classic desk lamp, the type 75 is compact and versatile – a must for the home office. It's energy efficient, too, taking LED bulbs.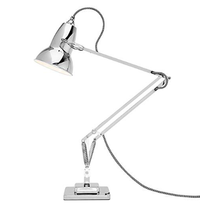 Anglepoise Original 1227 Desk Lamp - Bright Chrome | Was £188, now £118.99
Add a cool metallic accent to a study or hallway with this sleek 1227 lamp in a chrome finish. The 1227 have taller, more elongated designs that make them sit very beautifully on any surface.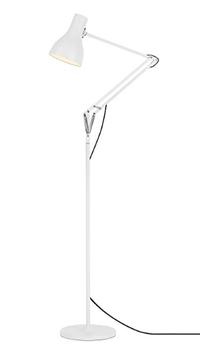 Anglepoise Type 75 Floor Lamp, Aluminium, Alpine White | Was £225, now £139.99
A statement addition to the living room, the Type 75 floor lamp will give your space an instant contemporary look. The white is perfect for Scandi-style decorating, too.
Shop even more deals in our Amazon sales hub.