Listen up besties, if you haven't shopped the Nordstrom Anniversary Sale don't panic, because there's still time. And, JSYK, it's chock-full of some seriously good deals that are exactly what you need to upgrade your dorm room or refresh your apartment.
From bedding must-haves to bathroom essentials to all the cooking tools you could ever need, there's a lot to sift through. If you're packing up to move into a dorm or are desperate to finally get your apartment looking cute, the Nordstrom sale is the place to scour the racks (and online pages).
I've spent hours digging through the site, scoping out discounts so you don't have to. After some very profesh research, I've picked out 12 perfect finds for your place, but run, don't walk as the sale ends this Sunday!
More Nordstrom deals
What we're buying in the Nordstrom Anniversary Sale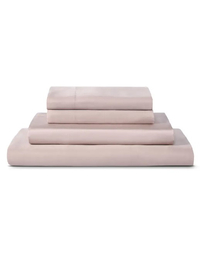 1. Sijo Eucalyptus Tencel Lyocell Sheet Set | Was $145.99, now $115.99 (save $48)
Soft, silky, and super luxe, this set of eucalyptus sheets is the upgrade that you didn't know your bed needed. Available in nine colors and six sizes, there is a set to fit every taste and bed size, whether you're stuck in a dorm loft bed or have a whole Cali king to yourself.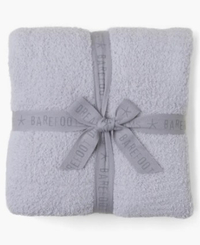 2. Barefoot Dreams CozyChic Throw Blanket | Was $147, now $97.99 (save $49.01)
IYKYK. This is the "it" throw. It's cozy, comfortable, and wonderfully soft. Honestly, this has been in my cart for a real long time and I've been waiting for it to go on sale. Now is our chance to grab one!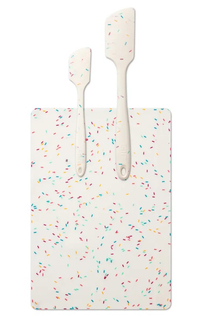 3. Ultimate Sprinkles 3-Piece Baking Set | Was $ $35, now $24.99 (save $10.01)
How cute is this sprinkle design baking set? Whether you're an avid baker or you're someone who simply makes a batch of brownies every so often, you need this pretty baking set. BRB, just adding one to my cart.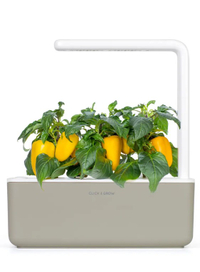 4. Click & Grown Smart Garden 3 Self-Watering Indoor Garden | Was $99.95, now $69.99 (save $29.96)
Okay, so this might not look super cute, but hear me out. This is a great buy if you're into growing your own herbs and veggies but don't have a garden. If you're attempting to gain a green thumb or keep your herbs happy 'n' healthy, this smart indoor garden will change the game.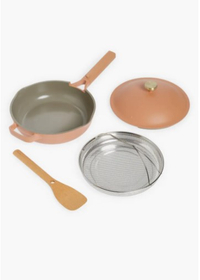 5. Our Place Always Pan 2.0 Set | Was $150, now $112.99 (save $37.01)
The pan of dreams. Yes, it might be a li'l spendy, but this is SO much more than your average pan. I have one at home and, honestly, I rarely cook in anything else. It comes in a range of striking colors, and it's ultra-easy to cook in and clean. It's also oven-proof and seriously versatile, from cooking eggs to roasting meat, this will become your go-to.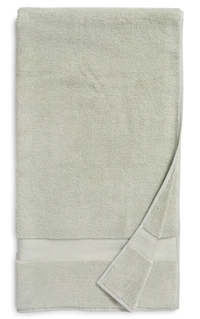 6. Nordstrom Hydrocotton Bath Towel | Was $29, now $20.99 (save $8.01)
Are your towels looking a little worse for wear? If so, the Nordstrom Anniversary Sale could be the perfect time to upgrade them. This olive green hydrocotton bath towel (that also comes in a range of other colors) is a great buy.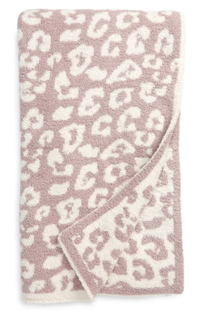 7. Barefoot Dreams In the Wild Throw Blanket | Was $180, now $119.99 (save $60.01)
If your bed hasn't felt cozy lately or your couch looks a li'l on the dull side, this pink and white leopard print Barefoot Dreams throw is a perfect pick. It's super soft, beloved by celebs, and mega on sale.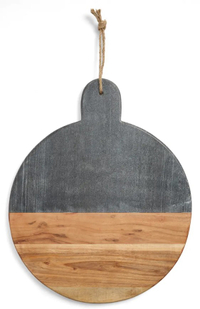 8. At Home Round Marble & Acacia Wood Serving Board | Was $59, now $38.99 (save $20.01)
Every hostess with the mostess needs a good serving board. Whether you're the dorm mom who always provides snacks or you like having the girls over for wine and nibbles in your apartment, a serving board is a must. This wood and slate design in particular is such a cute choice.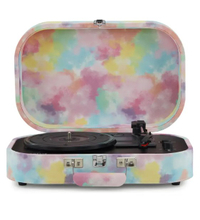 9. Crosley Radio Discovery Turntable | Was $99.95, now $74.99 (save $24.96)
This vintage-style lightweight turntable is just so pretty. It's such a cute buy, especially if you've been looking for a record player for a while. It comes in a few different shades, but we've got our eyes set on this pastel cloud pattern.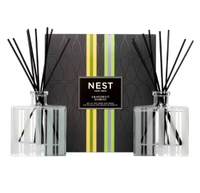 10. Nest New York Grapefruit & Bamboo Reed Diffuser Duo | Was $116, now $78 (save $38)
Looking for an alternative to scented candles? This chic set of two reed diffusers slowly releases fragrance for up to 90 days. The subtle flowering bamboo and grapefruit fragrance is a great buy, and although they come in a range of scents, we're obsessed with this floral one.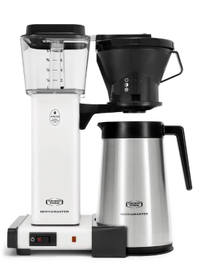 11. Moccamaster KBT Thermal Carafe Coffee Brewer | Was $359, now $254.99 (save $104.01)
For easy-to-brew coffee, this machine — complete with a thermal carafe — is a great choice. It's a piece of cake to brew your favorite beans in and keeps coffee warm for up to an hour. We love how pretty this would look sitting on a kitchen counter, and it comes with a helpful travel cup if you don't have time for a slow morning latte.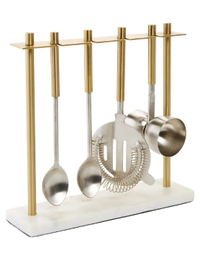 12. Countertop Bar Tool Set | Was $79, now $54.99 (save $24.01)
How cute is this marble and gold countertop bar tool set? In fact, we'd go as far as to say it's the perfect aesthetic piece for any bar cart. Whether you love to host drinks with the gals or you enjoy making the occasional mocktail or two, you need this set in your life.