If you live in a small space, you'll likely be aware of the minefield that shopping for homeware can be. It has to look good, it has to fit somewhere, it would be great if it had some hidden storage and it needs to be streamlined, without looking like you could blow it over. Basically you ask a lot of your furniture, and finding the perfect pieces can be tricky. Let us make life a whole lot easier for you and let us introduce you to the new M&S home range: LOFT.
LOFT is M&S' new range of furniture that is designed for smaller spaces – yes it is designed to look good, to fit somewhere, to have some hidden storage, and all the rest. Keep scrolling to find out more about the new collection...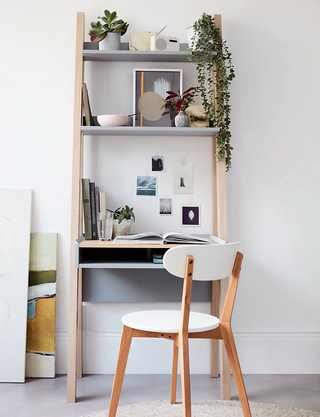 There are loads of gorgeous ladder shelves in the LOFT collection, which makes sense as they are literally the perfect storage for small spaces. They look cute and take up barely any room, what more could you need?
We really like this ladder desk, because you get a mini-office space too. Prop this against a wall in the living room, or bedroom, and voila, no more half-working from the sofa with the TV on.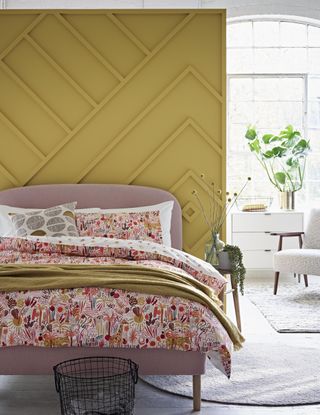 There are some equally gorgeous beds in the range too, including the dreamy velvet pink Milo bed that comes in a small double.
At just 4ft (121.92cm) it would squeeze into a small bedroom no probs. There is also room underneath for the at all important under bed storage.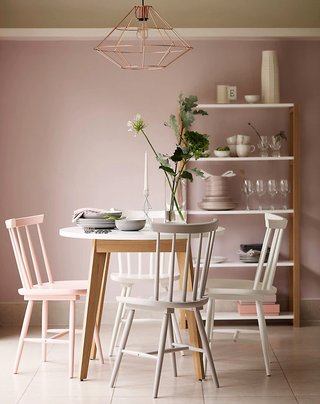 A dining room? Pfft, do you think a small house/flat has room for a dining room? Well no okay, maybe not, but you have to sit and eat somewhere and popping a tiny table and chair in the corner of a living room or kitchen could work.
The Bradshaw dining table is just 93cm across and it looks super stylish too.
Read more: