When it comes to luxury brand buys for your home, it's, unfortunately, a catch-22. On one side: spending your life savings on the best armchairs by your favorite brand is well worth the investment; it'll be around for years to come, and the impeccable craftsmanship is worth every single dime.
Whereas, on the other hand, all of the money you spent on that investment? Well, it's now drained your bank account, leaving you pinching at pennies — or close to it — when deciding how you're going to furnish the rest of your space.
But if it didn't have to be that way? What if shoppers could style spaces with pieces by top brands without breaking the bank. And no, we're not talking about a designer-retailer collaboration here (though we aren't against those either!).
What if we said we could enhance our space with our favorite high-end brands without breaking the bank; would that be of interest?
Of course, it would, and that's why we've rounded up seven luxury brand bands to elevate our living quarters without spending our life savings.
1. Bring a boho flair to coastal style with this chic shower curtain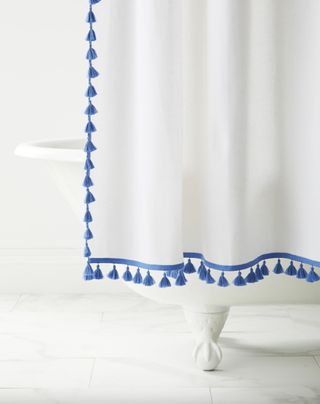 2. Invest in this best-selling scent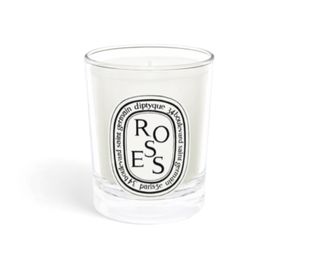 Rose Small Candle for $38, at diptyque
This spring, take some time to stop and smell the roses without spending your life savings. All that's required is investing in this best-selling candle from diptyque. The smaller, more affordable vessel is just as sensational, and best of all, when it's finished: you can repurpose the vessel and use it as chic décor.
3. Take a play out of Tom Ford's stylish handbook and reach for his signature scent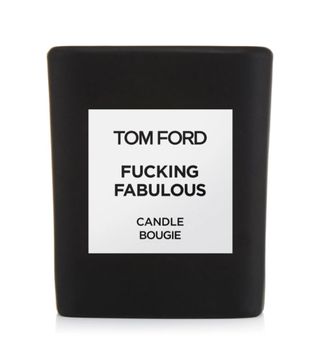 Tom Ford Fucking Fabulous Candle for $132, at Nordstrom
Now, if you are willing to spend just a little bit more than the previously-mentioned and in the market for one of the best candles, let us recommend this sultry scent. Created by Tom Ford, the only way to sum this candle up would be to say it is: fucking fabulous, and it makes sassy shelf décor, to boot.
4. Re-create Arianna Grande's living room with the same wall art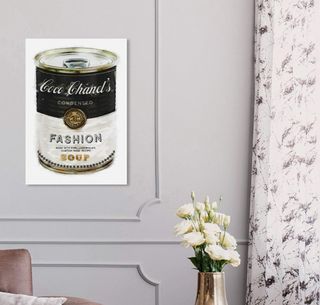 Oliver Gal 'Fashion Soup' Home Décor for $48.49, at Amazon
Full disclosure: I've been obsessed with Oliver Gal for years. My entire apartment is full of their wall art, which is why I can fully understand why everyone is lusting over this 'Fashion Soup' painting recently spotted in Arianna Grande's apartment. The much-more affordable choice is not only easy to obtain but elevates walls in seconds, looking more expensive than it is.
5. Swap out old bedding for this decadent duvet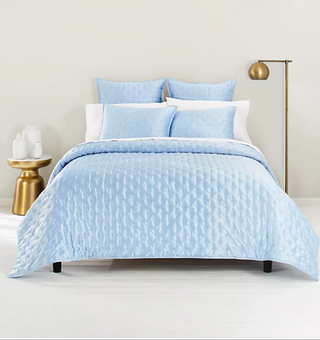 6. Make a statement with this stunning piece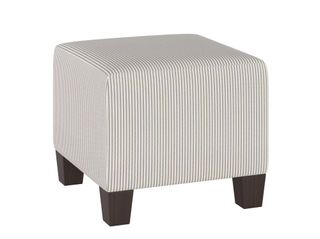 Skyline Furniture Square Ottoman Oxford Stripe for $177.99, at Target
Let's just say: there are about a dozen items from bespoke furniture retailer 'The Inside' that are on my wishlist. But I recently realized their parent company, Skyline Furniture, was sold at Target. Finally, I found a way to implement a high-end look at an affordable price. This ottoman is the perfect piece for any living room or bedroom; the stripes are strong and subtle, and it will make a statement on its own or paired with other items.
7. Rely on a sustainable pan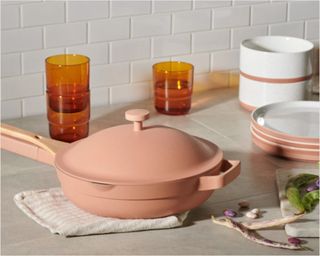 Always Pan for $145, at Our Place
Prepare to meet Our Place's cult-favorite best-selling Always Pan. This do-it-all wonder is designed to replace eight traditional pieces of cookware. Plus, it looks pretty good too.
Still, want more? Check out more luxury brand buys below: