Forever eating lunch at your desk? These mini desk vacuum cleaners are a must-have if you like a clean work station (and who doesn't?). It's also great to give as a gimmicky gift. Got a teen who's just started college? With a mini vacuum they can snack at their laptop. Back to school? This may be the only way to ensure their locker is immaculate.
How does a mini desk vacuum cleaner work? Some are battery powered, others work via USB. Just the same as a normal vacuum, they can be used to suck up crumbs and other debris, but at a much smaller scale. You could also use one to delicately clean a console, a camera or even an appliance such as the hob. A game changer...
Want one? We knew it. Scroll to shop the best options on the web today. On a serious note: here are our best (full-size) vacuums for 2019.
1. THE GOOD-LOOKING MINI DESK VACUUM CLEANER
Why you can trust Real Homes Our expert reviewers spend hours testing and comparing products and services so you can choose the best for you. Find out more about how we test.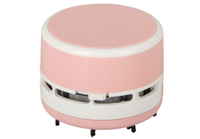 EEEKIT Mini Vacuum Cleaner @ Walmart | $16.15 $8.97
Want a mini desk vacuum cleaner but not so happy about using something that's an eye sore? We get it. This mini vacuum comes in your choice of black, pink or green and it kind of looks like a mini robot vacuum (cute). It requires just two *AA batteries to work, and can be used all around the home including on furniture.
2. THE HENRY MINI DESK VACUUM CLEANER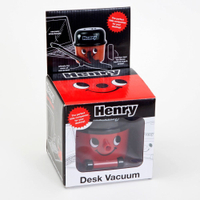 Henry Novelty Vacuum Cleaner @ Amazon | $19.98
Eat your sandwich worry-free thanks to the Henry mini vacuum. It's battery powered, it comes with two different attachments (one for getting in between the creases of your keyboard) and it has a little motor inside to make it actually sound like a vacuum. That's not annoying to other co-workers at all...
3. THE USB MINI DESK VACUUM CLEANER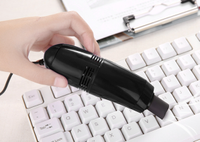 EEEKIT USB Mini Vacuum Cleaner @ Walmart | $5.97
This mini desk vacuum cleaner requires only a USB port to work. It comes with two different attachments: one for sucking and one for brushing. For those harder to see areas, this mini machine features a light to help guide you to crumbs.