Joanna Gaines recently shared a very cute reel on Instagram, in which her little boy goes around and wishes his plants goodnight. Most would say this was going above and beyond when it comes to caring for houseplants – but with studies showing that talking to them can help them to grow, is it time we took a leaf out of 3-year-old Crew's book?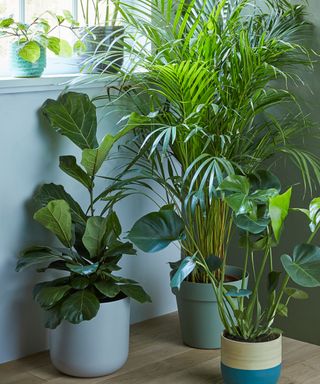 Joanna Gaines' video that's got us talking to plants
In the video, which you can watch on Instagram, Joanna Gaines' youngest pays an evening visit to his favorite plants in a sunny greenhouse. 'Before the sun sets, he tells his little plants good night and to not let the (bed) bugs bite!' Joanna writes in the caption.
He checks on a large tray of seedlings, a pineapple plant, and some other houseplants, gently placing his hands around terracotta pots. 'This is the sweetest, cutest thing ever!!!! He's so gentle with his little plants,' one of Joanna's followers gushed.
'No wonder they're so beautiful,' commented another. They have a point! Checking on plants each day, particularly when growing plants from seeds, gives them a better chance to grow healthily, and means you'll know when it's time to plant them out into individual pots.
An old study by the Royal Horticultural Society showed a connection between the human voice and plant growth (ideally women's voices), so striking up a conversation with your fiddle leaf fig isn't a totally bonkers idea. Reading to plants could make them sit up and listen, and there are even poetry podcasts for your houseplants if you'd rather let someone else do the talking.
Houseplant expert Anna from Plant Pet Club is skeptical and suggests that taking time out of our day to observe our plants makes it feel like they grow faster because we actually notice daily changes in their growth. 'What is undisputed is the benefits of houseplants on our mental and physical wellbeing that we get connecting with plants and nature!
'So take time and talk to your plants! But remember that if you hear an answer, then that's a red flag,' she says.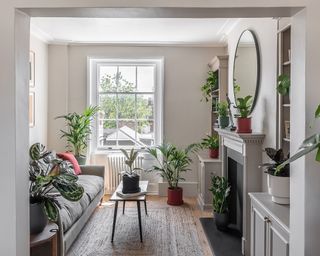 We've been known to talk to our houseplants – I'm often apologizing for knocking into my large monstera plant or disturbing my rubber plants when vacuuming the living room. Whether you actually speak to them or not, by taking time to give our plants some tender loving care we also look after ourselves.