After tucking into a holiday meal, you may be wondering how long will turkey last in the fridge. It's an important question, to not only help you reduce food waste but to also avoid your food spoiling which can lead to food poisoning — no one needs that.
Stay safe with our guidance on food storage and making the most of your holiday leftovers to use in sandwiches, wraps, and more.
Whether you cooked your bird in the oven or in one of our best air fryers, storing it properly is essential. The CDC has lots of information on taking care of holiday leftovers and we've put together a quick how-to guide also.
How to refrigerate leftover turkey
Once cooked, you should store your turkey leftovers in the refrigerator within two hours and when cool.
Cooked turkey can be kept in the fridge for three to four days but you can freeze leftovers you want to keep longer.
The process of storing it safely starts as soon as you have carved what you need for Thanksgiving or Christmas dinner.
How to store leftover turkey
Cover the cooked meat loosely with foil as it cools to avoid any airborne bacteria landing on it (you can stock up on Reynold Wrap on Amazon if you've run out)
Once it has cooled, wrap it completely or cut it up and store it in a food storage container, like these highly-rated glass Rubbermaid storage containers available on Amazon, before putting it in the fridge.
Do not store it under or next to uncooked meat as the juices could contaminate it.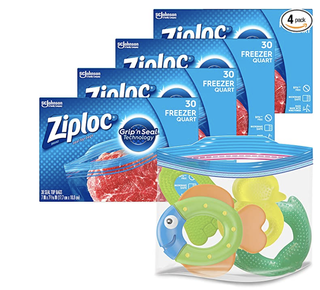 Buy in bulk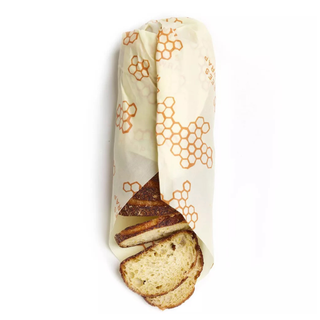 Eco-friendly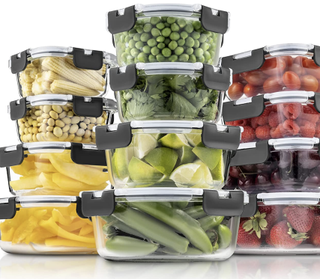 Multi-use
Every time you use some, make sure you practice good food hygiene by washing your hands before handling and chopping on a clean board that has not been in contact with raw meat.
Always re-wrap the turkey before returning it to the fridge, and don't let it sit out of the fridge for too long between uses.
How to safely reheat cooked turkey
There are so many things you can do to avoid wasting your leftover turkey. The first day or two after cooking, it can be sliced and eaten cold on sandwiches. Later on, you will probably want to reheat it before eating.
To reheat, always check the turkey is piping hot through to the center before eating. If you use it to make a curry or other hot dish, remember that reheated curry should not be reheated again, so make the amount you need and don't be tempted to store the leftovers — reheat the meat only once.
How can you tell if turkey is bad?
If cooked turkey has gone bad, you can usually tell by the smell and texture. It may seem slimy in texture and smell strong, discard it if this is the case and to avoid this at all costs, use our advice!
Can I freeze leftover turkey?
Cooked turkey can be safely stored in the freezer at 0˚F or less, for up to six months although some will be past its best after only two. Be sure to check CDC's website for full advice:
Let the turkey cool then slice the meat or cut it into more manageable chunks.
Wrap them individually in foil and seal them in Ziploc freezer bags
Wrap it tightly to avoid freezer burn
Freeze the meat on the day it's been cooked
Label your bag with the date (in case you forget!)
Always defrost thoroughly before using it.
---
Want to ensure your refrigerator is keeping food at a safe temperature? It might be time for our new one — give one of these bestsellers that are on offer a go. Or check out our buying guide to the best fridge freezers.