If your dream home is a chic New York City apartment, then you'll definitely want to take a look at John Lennon's 'Lost Weekend' Penthouse, which has just gone on sale for $5.5 million.
Find more wonderful real homes – from cute English cottages to brilliant self builds on our dedicated page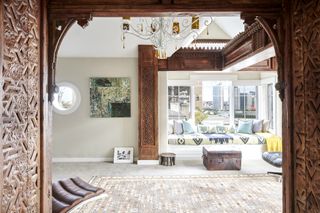 Lennon moved to NYC in 1971, when he was at the height of his fame, first with the Beatles and then as a solo artist. The 1928 Southgate co-op in Sutton Place was the musician's home for just 18 months, while his relationship with Yoko Ono was put on hold. Although Lennon's most famous – and final – residence was in the Dakota Apartments on the corner of Central Park and 72nd street, the 'Lost Weekend' apartment became the set for iconic photographs of Lennon that were later published in Andy Warhol's Interview magazine in 1974.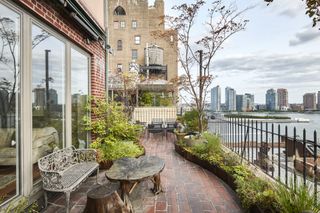 We can totally see the Andy Warhol association here: even half a century on, this apartment epitomises '70s bohemian style, with an eclectic interior design that's stylish yet unfussy. There's a lot of art in this apartment, which looks great against the carved wood floors and the bright, airy rooms.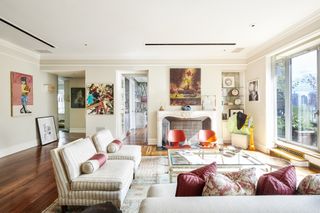 Of course, Lennon was an international celebrity by the time he moved into the 'Lost Weekend' penthouse, and it does have luxurious features. There are five bedrooms and four baths, a library/media room, a large chef's kitchen with a French Country vibe and a formal dining room that will seat 20. On the upper level, there is the master suite with 14-foot ceilings, two master baths, fireplace and a two-level dressing room with rotating clothes racks.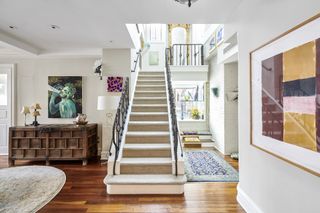 This is a super-cool yet cosy space that will suit someone who wants the best of both worlds: vibrant city life and plenty of privacy. A bolthole for a current pop superstar, perhaps?
Read more: