We bet you anything that a dream home is a New York City home for millions of people worldwide. A city with a near-mythical status, New York is where dreams are made of – and also where some of the most beautiful apartments in the US are to be found. Notoriously expensive, yes, but we can see why just looking at these amazing urban homes.
Find more wonderful real homes – from cute English cottages to brilliant self builds on our dedicated page
1. The five-storey townhouse with cream decor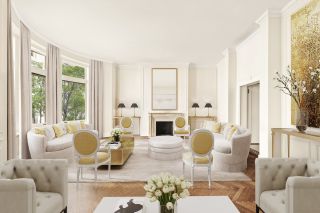 This townhouse has five stories, nine bedrooms, and nine bathrooms – and it's giving us home lust. If you're looking for something that looks a bit like a Victorian London townhouse in New York, this is it: it actually was designed to resemble a London townhouse by the architect, CPH Gilbert.
Treelined street views, fireplaces, a library, wooden floors, and a creamy decor we want to drown in – this is classic NYC.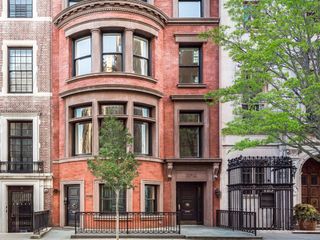 2. The 1870s townhouse perfect for lovers of history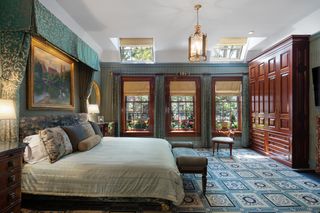 If your dream home is filled with heritage style and luxurious materials, we guarantee you won't be able to stop looking at this unique property in Upper East Side. Where to begin with this treasure trove of historical New York architecture? There is wood and inlaid marble flooring, carved wood moldings and paneling, and fabric walls with exquisite prints. A french marble mantlepiece, a Belle-Epoque style walnut and large 3-inch thick marble slab bar, a powder room...it's like your own palace of Versailles.
But the most unique feature, for us, is the fully restored pine-paneled library. This is the sort of room where you might just, finally, finish reading Anna Karenina.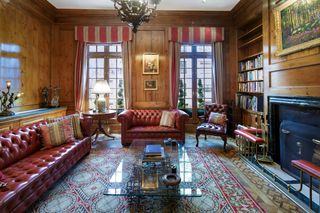 3. The five-bed Greenwich Village home with a gorgeous garden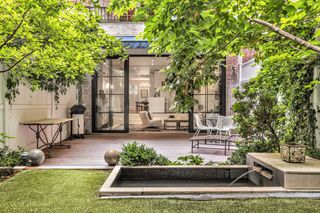 This home epitomises luxury NYC living. Perfectly proportioned, this Greenwich Village townhouse has five bedrooms and five and a half bathrooms split over five floors, but the living room, formal dining room, and kitchen are all on the ground level and open onto one of the most stunning urban patios we've seen.
Upstairs, there are heated floors, spa-style bathrooms, and a walk-in closet to enjoy. Very chic.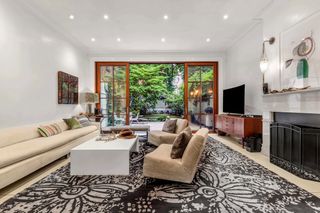 4. The West Village townhouse with tree-lined views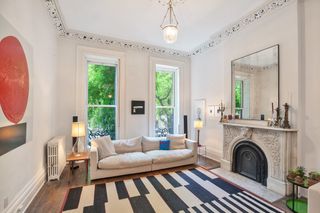 Super-cosy and quiet, this gorgeous home in the West Village offers plenty of light and well-proportioned, airy rooms. The star of the show here is the triple parlour with three fireplaces, floor-to-ceiling windows, and authentic plaster moldings. This is the sort of place you won't want to leave at all once the New York winter sets in.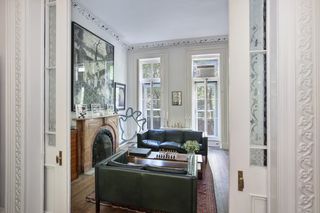 Read more: