Many of us are home schooling from Monday... and if that weren't hard enough, many of us are working from home, too. In an ideal world, our kids would sit down to educational activities on their own and leave us to earn much-needed cash, but the reality is that it's just not that easy.
With parents among Realhomes team, we totally empathise, and so have been researching the best learning aids and learning subscription packs online. We'll keep bringing you more, but, for today, keep scrolling for five fabulous home schooling aids for kids of different ages – from educational toys to subscription video packs (and links to where we found them, 'cos there's a lot more where they came from)!
1. Creative Coder Kit (Ages 8+), £54.99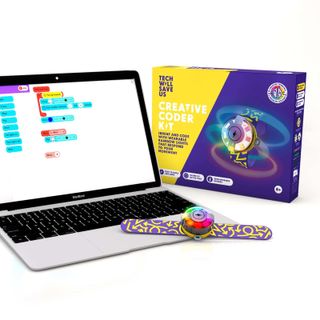 Techwillsaveus is an absolutely brilliant website to find home schooling kits to help parents.! We're talking everything from Key Stage 1,2 and 3 in the United Kingdom to CSTA and NGSS core standards in the United States. What's more, they're currently offering 25 per cent off! Just use the code Learn25 at the checkout. Fast and free shipping to the UK and US.
In the photo above we've shown the Creative Coder Kit, £54.99 for children aged eight plus. You can learn to code and program a wearable device with simple block-based coding.
Creative Coder Kit for age 8+, £54.99
2. National Geographic Dino Fossil Dig Kit, £10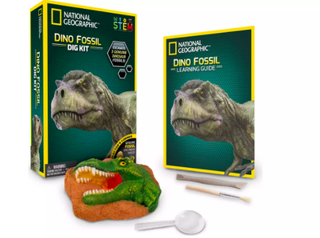 Argos is the place to go for discovery, science and STEM toys. If you have a little monster under your roof, obsessed with everything from space to dinosaurs, you're definitely going to want to check out Argos' range of kits and learning tools with everything from a telescope to this National Geographic Dino Fossil Dig Kit, £10. The full-colour learning guide will spark your child's inner palaeontologist to come to the surface. The box comes fully kitted out with a digging brick containing three ancient fossils (dino bone, mosasaur tooth, dino poop), archeological digging tools, a full-colour learning guide, and a magnifying glass.
3. High Frequency Words Flashcards, (Collins Easy Learning KS1), £6.99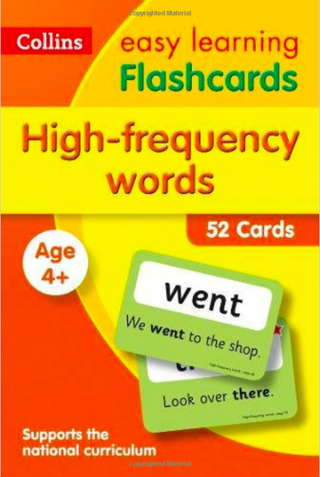 Amazon is completely stocked up with loads of handy home schooling text books and exercise books, covering everything from Key Stage 1 to A level! Whether you need help teaching your little one maths, english, science or just basic memory games, Amazon has got your back.
This is the High Frequency Words Flashcards, (Collins Easy Learning KS1), £6.99, making it fun and easy to improve your child's reading and writing skills at home!
4. LeapFrogMagic Adventures Globe, £79.99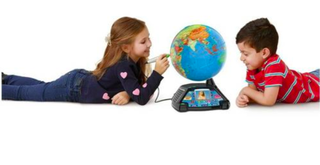 Very.com know what they're doing when it comes to educational toys. And... O.M.G. This adventure globe is the best thing to ever enter into the world of educational toys and we cannot recommend it enough! Seriously. There's no more fun and easy way to build on your geographical knowledge and instil a sense of muscle memory into a child regarding the location of countries, cities and continents. What's more, it can be played alone or as a competition against siblings. Parents... we've got a feeling you might get hooked, too.
LeapFrogMagic Adventures Globe, £79.99
5. Homeschool Pop - Youtube

Youtube is actually a hub of education for kids, if you know where to look. We love Homeschool Pop for its fun and interactive approach to learning, teaching everything from civil rights to ecosystems. If you're looking for some inspiration or help with your home schooling, this channel is a great place to look! We can also recommend CrashCourse for its digestible and fun teaching methods (helpful for a wide range of ages).
Read more: