If you're a fan of preppy decor, I have some big news for you — the Hill House Home interiors collection just dropped. As a fanatic of the brand and an interiors editor, I couldn't be more excited.
If you're new to the brand, Hill House Home is primarily a fashion brand most famous for its viral Nap Dress (of which I own two, don't judge me!). Hill House is most known for its traditional styles and feminine prints, which have now been transformed into a line of home decor.
I shopped the collection and picked out some of my favorite items I think you need to see. While these items are at a higher price point, it may be worth it to wait until Black Friday sales to get the best deal.
Hill House Home interiors collection
I sorted through the brand new Hill House interiors collection to find my favorite pieces. I just know the coquette girls are going to be adding these to their Pinterest boards, ASAP.
Prices were correct at the time of publishing.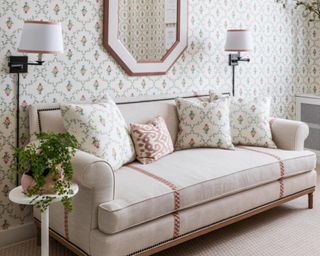 Wallpaper
One of the most exciting launches in the release is the range of Hill House wallpapers. The brand has converted its classic prints into stunning wallpaper you can add to just about any room. If you're looking for a more renter-friendly option, some peel-and-stick wallpaper may be your best bet.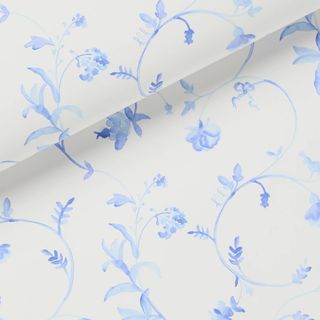 Cool blue
Price: $750
Size: 10-yard roll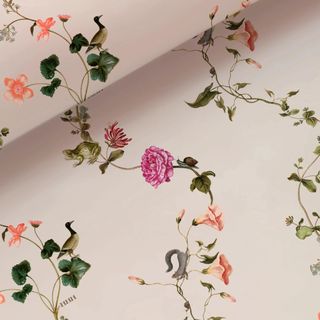 Cottagecore
Shell Pond Floral Wallpaper
Price: $750
Size: 10-yard roll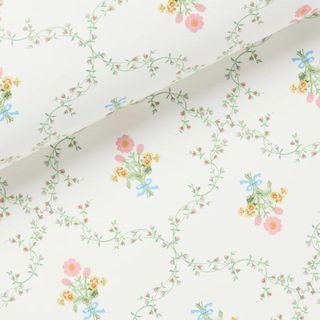 Pastel
Price: $750
Size: 10-yard roll
Throw pillows
Everyone needs some gorgeous accent cushions and these Hill House throw pillows will do just the trick. They come in a wide variety of prints ranging from bold designs to subtle touches. The end result will look quite chic, much like our favorite French-style decor pieces.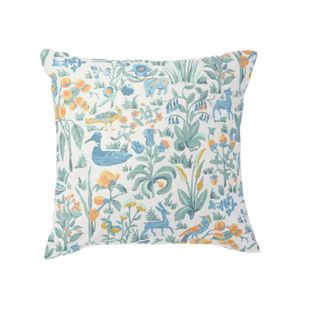 Bold print
Sage Sherwood Forest Throw Pillow
Price: $148
Size (in.): 20 x 20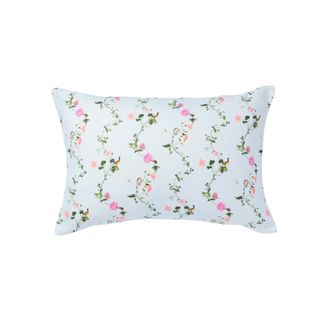 Woodland
Blue Pond Floral Throw Pillow
Price: $128
Size (in.): 14 x 20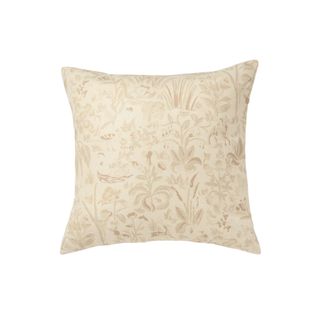 Neutral
Sand Sherwood Forest Throw Pillow
Price: $148
Size (in.): 20 x 20
Bedding
Wanna makeover your bedroom? For the ultimate glow-up, splurge on this Hill House bedding which comes in a number of prints with everything you need for the comfiest set-up ever. You'll swear your apartment looks just like a luxe hotel down to the pillow shams and sheets.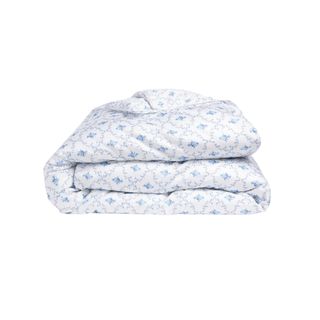 On cloud 9
Price: $200
Size (in.): Queen (88 x 92)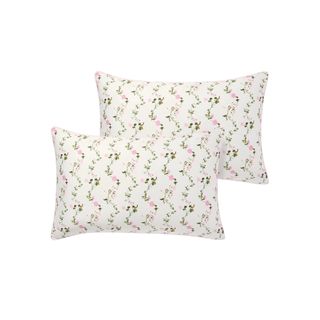 Pretty in pink
Pink Pond Floral Pillowcase Set
Price: $100
Size (in.): Standard (20 x 30)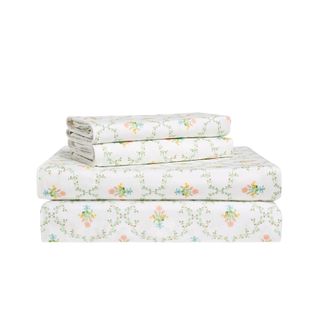 Delicate details
Price: $275
Size (in.): Queen (96 x 112 top sheet)
---
Personally, I can't wait to see what else Hill House Home will launch in its new interiors collection. I'm sure I'll be adding it to our list of the best bedding brands in no time.