Love Primark? Love Primark homeware? Here's the Real Homes edit of the best Primark homeware available right now, especially for those who received their A-level results today and are flying the nest to university – or anywhere else for that matter. Congrats!
If you're anything like us, your mind has gone straight to decorating your new uni bedroom. Whether you're being sociable and living in halls or being sensible and getting a house for your first year, your bedroom needs to be decorated how you like for it to feel like home.
These Primark homeware items are all you need to style your space on a budget, and it's an excuse to go to Primark. Scroll to see our top picks which are friendly on the student loan and must-haves for freshers week.
This Circular Shelf ticks all the boxes. For starters, it's pretty easy to hang as it only needs two screws. It doesn't involve much cleaning (just a light dusting now and then), and it can be hung in a bathroom to hold your favourite products, the kitchen to store spices, or, as pictured above, as a home for the plants in your bedroom.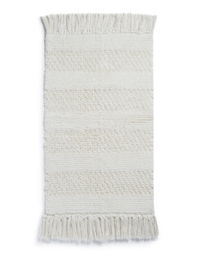 Tassel Bath Mat | £6
No matter whether you're sharing a bathroom or have your own ensuite, this tassel bath mat is the one to buy, and it's only £6. It's ideal if you're going for a boho vibe in your new space, and it's super thick so will be sure to do the job of soaking up splashes.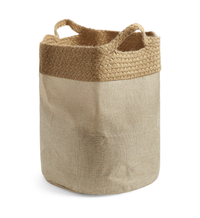 Natural Jute Laundry Bag | £5
A laundry bag with handles is an essential no matter what your housing situation is at university as you can carry it down six flights of stairs to a washing machine, or just pop into the kitchen. It's also vital that the bag is large, since it's going to have to fit both clothes and sheets. This one from Primark home is super affordable so you could even get a few. Try one for whites, one for darks and another for sheets depending on how much space you have.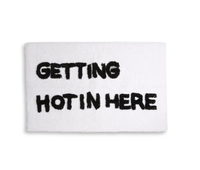 Slogan Bath Mat | £6
Another bath mat offering because we just can't help ourselves this time. This bath mat reads Getting Hot In Here and is very Urban Outfitters-esque, but at just £6 it's definitely kinder on the student loan.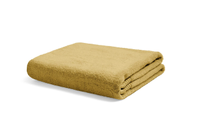 Mustard Bath Towel | £7
Thinking of getting white or black towels to take to uni? Think again. With so many people taking these colours with them to uni, there will only be confusion about whose is whose when they're air drying in the kitchen. Be different and opt for a colour like mustard so you know what's yours. There's a matching hand towel available, too.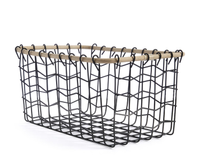 Wire Basket | £5
For use anywhere in your uni room, this wire basket is ideal in a bathroom, we reckon, where it can be a home to your favourite hair, skin and face products to avoid confusion with other housemates' stuff. Since it's wire, water can escape so there are no mould situations on the horizon. Oh, and it's cute.
This two pack of Yellow Cushions will be sure to jazz up an otherwise plain looking student sofa, or they'd be great popped on a bed. They're also super soft, and ideal for napping on.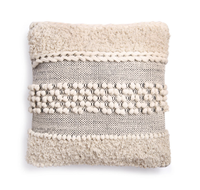 Cream Texture Cushion | £8
One of our picks because any uni bed isn't complete without a mountain of cushions, and this cream textured one is just £8. It helps that it looks like something straight out of a beautifully styled Instagram-worthy bedroom. We'll have four, please.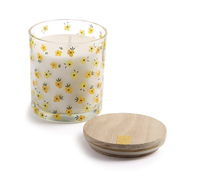 Yellow Flower Candle | £3.50
There's one thing you need to get used to about university life, and that is that your student loan will probably be spent 50% on candles and 25% each on food and alcohol. This yellow flower candle from Primark is so cute, and after it's gone, you can re-use the dreamy pot to hold your make-up brushes.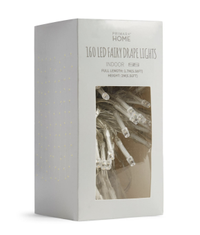 160 LED Fairy Lights | £8
We'd bet around 70% of university students have fairy lights in their bedrooms. Can we blame them? Not at all. These ones are battery powered so kind on your electricity bill, and they'll ensure your room's the cosy place for friends to lounge around and chat.
Add a little colour to your bedroom with this Rainbow Peg Board from Primark Home. You can write yourself reminders to go to lectures or seminars, or your new friends can use it to leave you messages.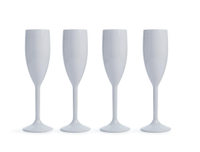 Champagne Flutes 4Pk | £5
These plastic champagne flutes are a must buy for freshers week seeing as they're plastic so can't be broken. This also makes them ideal to take to pre-drinks at someone else's house as we're guessing you don't fancy drinking prosecco from a mug. Most importantly, they'll look great in photos.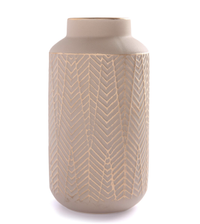 Textured Ceramic Vase | £6
For that rare occasion your mum sends flowers or perhaps when you bag a bargain reduced bunch from your local mini store, this pink vase will do the trick. It's textured, tall and looks expensive. What more could you want?
We love this Hanging Faux Plant. It'll add a little life to your bedroom and give it a fresh vibe (even though you may not have cleaned for weeks) plus it's impossible to kill. What could be better?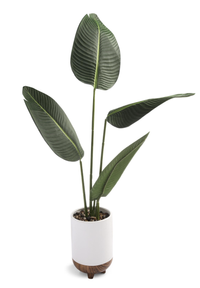 XL Faux Leaf Plant | £18
Plant lover but haven't yet mastered the skill of keeping one alive for longer than a month? We know the feeling. This faux plant requires no care at all, and it'll stay looking spritely all year long. It's ideal positioned in the corner of a bedroom to bring some of the outside in (especially if you're in halls and high up), but it'll look equally as good in a living room.
Trying to find a stylish night light or lamp for your bedroom? Bingo! This Wood Base Bulb Lamp is battery powered so is kind on your electricity bill. It's not super bright so it doesn't matter if you fall asleep with it on, and it's ideal for using at pre-drinks to create the right ambience. Don't say we're not full of ideas.