Fluted furniture is having something of a comeback at the moment. Last year, the classic decor trend was starting to pop up, but has well and truly taken off. However, rather than shelling out on a new piece of furniture DIY fan and mum-of-one Kayla Cummings from Detroit, Michigan has shared how gave an IKEA unit a stunning fluted makeover for just $150. Which, compared to the price of some fluted dressers online, is an absolute steal.
Not all IKEA dresser hacks run smoothly. Kayla documented changed plans, dodgy paint, moments where she asks if her followers if they have any faith in her projects. But the final result was definitely worth it.
IKEA dresser hack
On her Instagram, she explains how she did it, after picking the dresser up while thrifting.
'When I first found this IKEA dresser thrifting I wasn't sure it would work in our nursery but felt it had too much potential to pass up. Tons of brainstorming and a million cuts later, I'm so glad I didn't!'
Kayla shared the entire process which she's saved on her Instagram highlights, showing the key stages of the transformation.
The first step is to cut half round dowels to eight inches each, using a stop block so she doesn't have to measure it out each time. Kayla wears goggles to avoid dust flying into her eyes. 'Safety tip: you always want to hold the piece that is against the top block to prevent kickback,' she advises.
'Another day, more flutes. I will be revealing this dresser tomorrow,' she says in a clip carrying some newly bought wooden flutes.
Next, she glues the half round dowels down onto the front of the drawers using wood glue. She removes any excess glue with a toothpick and rests a cardboard box on some of the dowels to help glue them down.
As she adds some flutes to the front of the drawer she asks her followers if they can see her vision yet.
The last step is to sand the edges down and remove sawdust from the cracks with a medium sized paint brush. She reminds her followers to always use a mask when sanding to avoid breathing in harmful sawdust.
Kayla adds circular handles in gold, bought from Amazon.
At first she planned to use natural wood-coloured paint for the drawers, but it didn't prove to be hardwearing enough when her dog licked it off.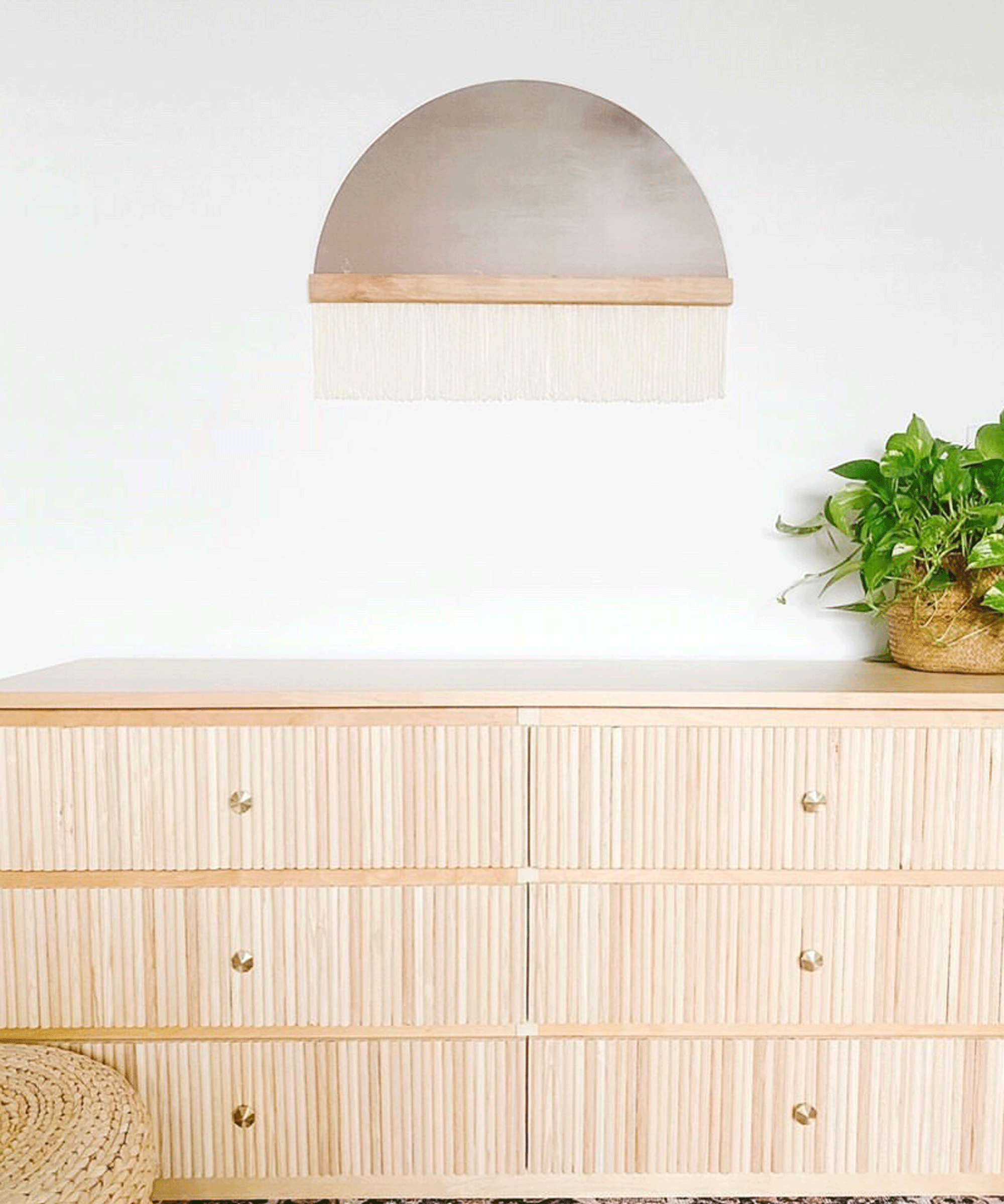 See also: Best IKEA hacks we saw in 2020
The post was met with many positive comments from followers praising her handiwork.
'This is the best IKEA hack!' one said.
'This turned out beautifully! Great job making your vision come to life!' another wrote.
'Holy gorgeousness!' said a third.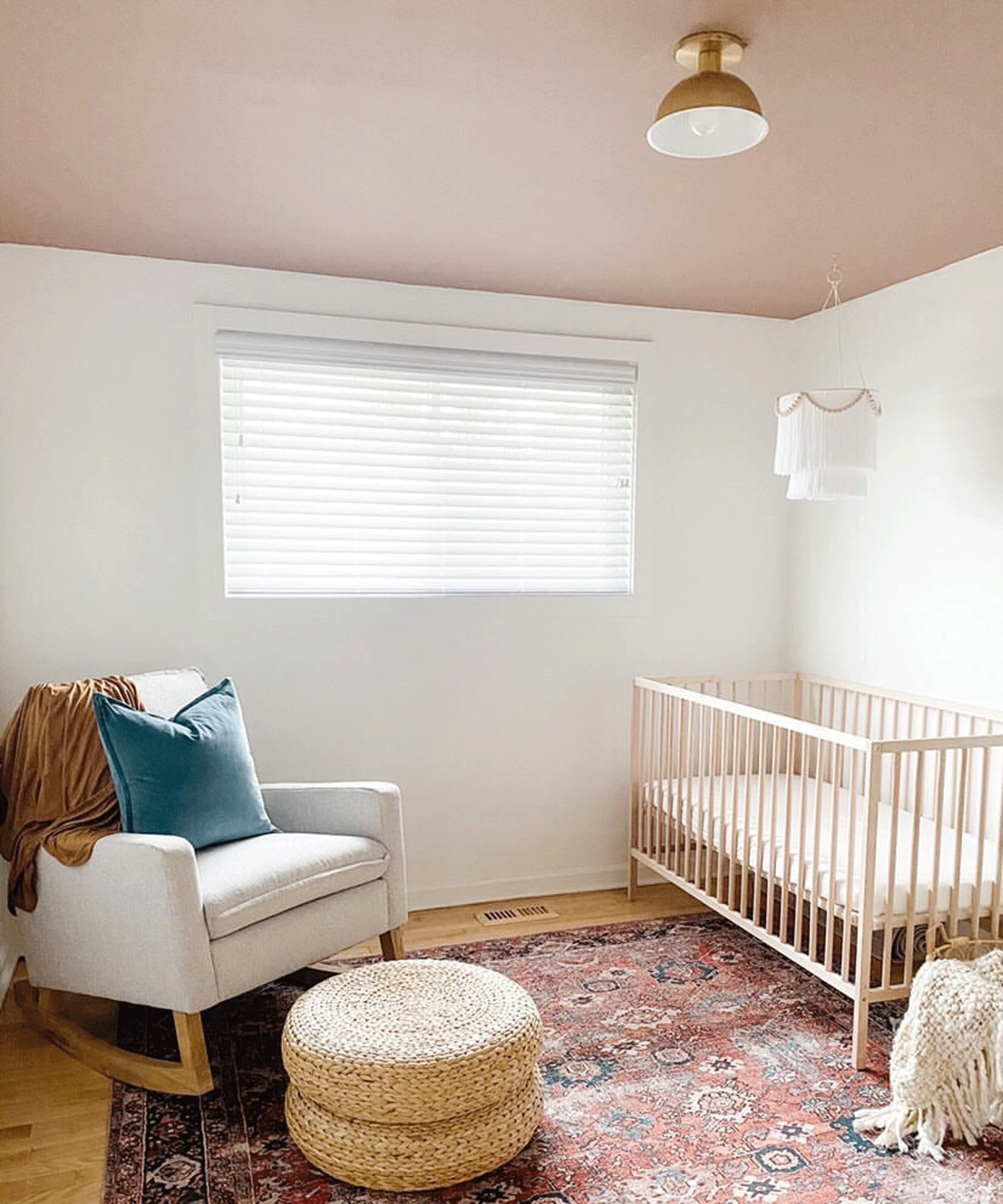 Answering questions from followers, she explains that she placed the flutes of different shades in a random order. She said it took roughly an hour per drawer, including all of the cuts, sanding, gluing them on and attaching the handles. Kayla added she does DIY here and there throughout the week, making it totally manageable, and absolutely worth the effort.
All of the wooden trim came to around $150 (£73), bought from Amazon. As she points out, a fluted dresser bought from a homeware store can cost well over $1,000.
The fluting really elevates what was a plain and uninspiring piece of furniture for her nursery room into something as beautiful as it is practical.
See also: 9 times the IKEA Malm dresser was used to perfection
We're feeling seriously inspired.