Garden obelisks are one of the best garden accessories out there – not only are they functional, helping you successfully grow climbing plants, but they're also very pretty, creating a focal point in your garden. Whether you're planning to start a rose garden, train up a jasmine or clematis plant, or want to grow peas or beans, a garden obelisk or arch is a must.
Find more garden ideas on our hub page.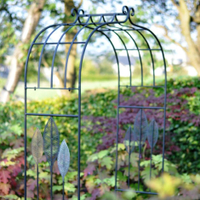 15% off garden obelisks and arches at Crocus
There both metal and wooden models available, and every shape imaginable offered, from classic cone-shaped obelisks and compact arches to elaborate and extra large items. Crocus will still deliver during lockdown, but it may take a little longer than usual.
Crocus are currently offering 15 per cent off all their garden obelisks and arches – a good deal especially if you're after a large piece. For example, the very pretty Feather Garden Arch is currently £144.49, down from £169.99.
Should you go for an obelisk or an arch? That very much depends on the shape and growing nature of your plant. If it's beans and peas you're planning on growing, definitely go for an obelisk. Jasmine will do pretty much whatever you train it to do, so will look equally good growing up either an obelisk or an arch. Rambling or climbing roses, on the other hand, will look best on an arch.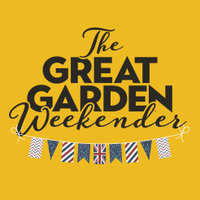 The Great Garden Weekender – Easter Bank Holiday 2020
Garden looking a bit sorry for itself? This Easter we'll be bringing you everything you need to transform it with our amazing Great Garden Weekender, which runs from April 10th–13th.
We'll have the best prices on garden furniture, lawnmowers, sheds and barbecues, as well as easy step-by-step guides to help you finally paint your decking, clean your patio or plant that veg.