If the Duchess of Cambridge is looking for a darling new cot for her blue-blooded bundle of joy, she can keep it all in the (royal) family.
Princess Marie-Chantal of Greece, whose oldest boy, Prince Constantine-Alexios, is the godson of Prince William, has teamed up with prestigious pram maker Silver Cross to create a new line of nursery furniture which is just being rolled out.
The range includes a cot bed in soft cream finish, complemented by antique bronze handles and with classy panel detailing. The bed, which has a drawer at the bottom for storage, and can be adapted to grow with the baby up until they are four years old, bears Marie-Chantal's crest on the headboard as a regal touch.
The crest also appears on the side of the matching chest of drawers, which has a removable magnetic top to easily turn it into a changing table.
Also included in the collection are cot and pram blankets, bedlinen and sleep suits. And for the well-heeled, if not yet upwardly mobile, baby, there are two luxury prams and a premium stroller.
11 children's bedroom design ideas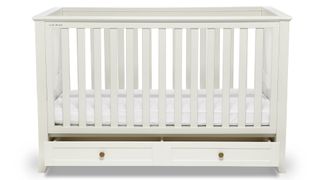 The prams and stroller are already on sale, the rest of the collection will be available in June.
Princess Marie, who is married to Pavlos, Crown Prince of Greece, has lots of experience to draw on for her collaboration. A mother of five, she founded her own international childrenswear brand, Marie-Chantal, 18 years ago. She possibly inherited her entrepreneurial spirit from her wealthy British businessman father, Robert Warren Miller, the co-founder of Duty Free Shopping (DFS). Her connection with Silver Cross stretches back to when she was pushed around in one of their prams as a tot.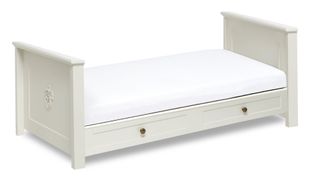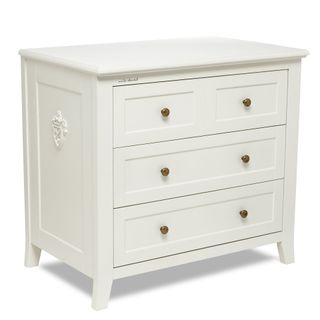 The Marie-Chantal Silver Cross Collection ranges from £75 for a dress and base sheet up to £1,750 for the Kensington coach pram.
For more details, go to silvercrossbaby.com