After a decade of reveling in sleek midcentury lines, design sensibility has stepped into a fresh era: The 1980s. From curved silhouettes to mauve tones, everything '80s is new again. One of our favorite styles that's made a comeback: fringe. The once-audacious trend was prominent in the '80s, and now almost four decades later, it's back and better than ever. However, this time: it comes equipped with a modern-day twist.
It's time to wave goodbye to the days where this fringe trend was exclusively reserved for flapper dresses and layered haircuts: this time around, it's giving our home décor a much-needed facelift.
Drawing influence from fashion, we've noticed many home aficionados welcoming fringe-embellished lamps, ottomans, and even decked out armchairs with a fringe blanket.
Ideal for those looking to part ways with their minimalistic aesthetics of the past, the fringe trend breathes new life into any space, adding a hint of freshness and element of sexiness that was previously missing. And, if you're wondering whether or not the fringe trend is right for you?
These seven styles will make you a fringe trend believer — they'll uplift and upgrade your space in no time.
1. Start by livening up your light fixtures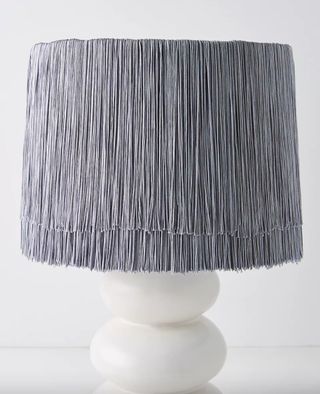 Selena Lamp Shade starting at $98, at Anthropologie
Whether you're a first-time fringe trend trier or a long-time lover, this luxurious lamp will reign supreme. From the hardbacked to the iron frame, and don't forget the slightly tapered silhouette, it's one fantastic feature after another.
2. Opt for this ottoman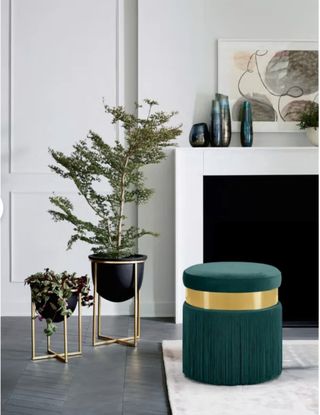 3. Try this must-have mirror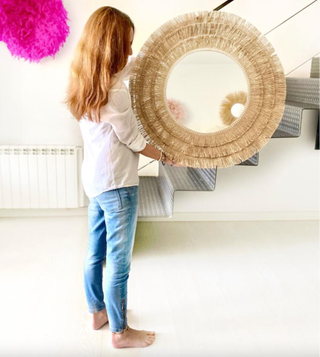 Round Mirror Fringe l Was $112.94, Now $56.47, at Etsy
Put a natural twist on the trend with this jute mirror. Use it as statement-making wall décor or an everyday necessity above a dresser or in an entryway — either way, it's sure to stun.
4. Elevate seating areas with this perfect piece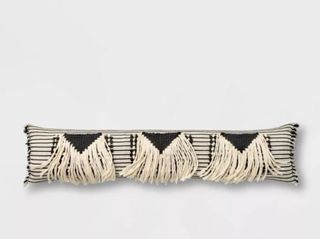 5. Wrap yourself up in this beautiful blanket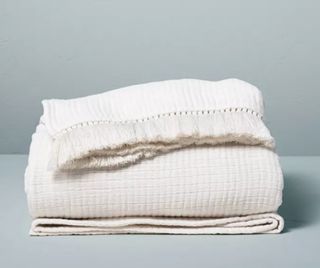 6. Use a rug as a focal point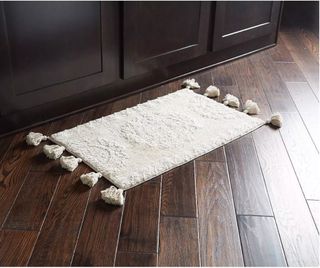 17" x 24" Medallia Bath Rug Natural - Saturday Knight Ltd. for $15.79, at Target
If you want to tread lightly with the fringe trend, start small with this rug. It will not only serve as a fantastic focal point in any kitchen or living room section, but its classic cream color palette works with any current aesthetic as well.
7. Hang this pretty pendant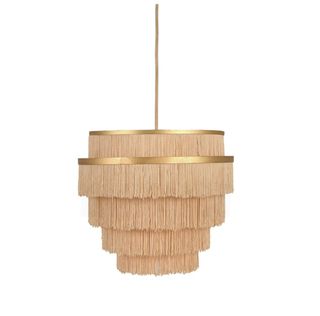 Love the fringe trend? Try these additional suggestions below: