Staying mentally strong and happy throughout the upcoming winter months is going to be more important than ever before. The impending winter is set to be particularly long and lonely due to existing coronavirus protocols and stay at home orders cropping up around the country once again.
And while most of us opt to get warm and snuggly indoors—a big stack of books, tons of candles, and cozying up on the couch is a great option on a cold winter's night, we admit!—the Nordic art of Friluftsliv (pronounced like "free-loofts-liv") may just be the answer to our collective pandemic fatigue and feelings of being stuck in the house.
Despite their shorter days, colder nights, and longer winters, most Scandinavian countries rank at the top of the totem pole in terms of overall happiness due to their enviable way of putting a positive spin on everything—and practicing the art of Friluftsliv is no different.
Friluftsliv essentially means honoring the outdoor landscape; a mood-boosting concept that encourages embracing the winter months and all that comes with it, by getting outside and actually enjoying the cold—whether that means bundling up and nursing a cup of mulled wine on the patio with friends (at a safe social distance) or making a point to take your fitness routine outdoors (who doesn't love a festive little skating rink situation?!).
Whether you're hoping to beat the winter blues for good or you're simply sick of staying at home and can't imagine another night bundled up on the couch, embracing the winter months and getting outside is as easy as shifting your mindset—and investing in some cold winter essentials that will make the sub-zero temperatures a little more comfortable.
Below, we've outlined a handful of Friluftsliv must-haves that are guaranteed to enhance your winter experience and might, with the right mindset and intentions, even turn you into a winter person.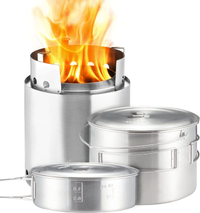 (opens in new tab)
Solo Stove Campfire 2 Pot Set Combo | Was $229.98, now $169.98 (opens in new tab)
There's nothing quite as cozy as cuddling around a campfire with a pot of hot chocolate warming on the stove. This Solo Stove campfire is great for cooking up everything from hot chocolate and mulled wine to soups and even for summertime meals—making it a smart investment for all season outdoor cooking.

(opens in new tab)
OneTigris Night Protector Hammock Underquilt | Currently $64.98 (opens in new tab)
While a backyard hammock is a wonderful spot for a summertime snooze, it's equally as cozy come witnertime. This underquilt hammock was made for keeping you warm and snug into the colder months—all you have to do is add a couple of blankets on top and you have a perfect star gazing spot all season long.

(opens in new tab)
Hampton Bay 48000 Btu Stainless Steel Patio Heater | Currently $328.99 (opens in new tab)
Patio heaters are a hot commodity this year—and they're selling out fast! This one from Hampton Bay is a great option; with over 600 positive reviews it's well-loved for its ease of assembly and mushroom-style top that distributes heat up in a vicinity of up to 200 square feet.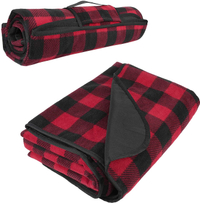 (opens in new tab)
Tirrinia Outdoors Waterproof Throw Blanket | Currently $30.98 (opens in new tab)
Just because we're embracing the art of Friluftsliv doesn't mean we can't sprinkle in a little Hygge as well! A waterproof throw blanket like this one from Tirrinia makes it easy to cozy up and get toasty outside in the backyard or on the patio—throw on a scarf and some gloves and we bet you won't even notice the cold chill in the air.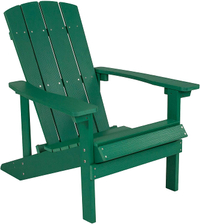 (opens in new tab)
Flash Furniture Charlestown All-Weather Adirondack Chair | Currently $139.55 (opens in new tab)
While you might have expertly curated patio furniture for the summer, if you're planning on spending time outdoors come wintertime, you might want to invest in some all-weather outdoor furniture. This all-weather Adirondack chair can withstand wind, rain, and snow without looking weathered or falling apart before the season ends.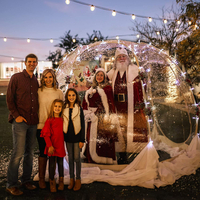 (opens in new tab)
Alvantor Winter Screen House Room | Currently $599.99 (opens in new tab)
If you're really ready to embrace and honor the great outdoors all through the winter months, a bubble tent is going to be well worth your investment. This clever little outdoor dining solution allows you to set up a cozy little dining space or hang out spot that retains enough warmth for you to comfortably hang out outdoors for hours on end.