Treating yourself to a nice flower subscription is the ultimate act of self-care. And nothing lifts the mood quite like fresh flowers delivered to your door, so we have rounded up the best flower subscription services around to help you pick one to suit your taste and budget. All will be conveniently delivered through the letterbox so are contact free (ideal for these weird times) and mean you don't have to be in to receive them (ideal for normal times).
Keep scrolling to see our top picks and check our the best flower delivery services too if you just want a one off treat.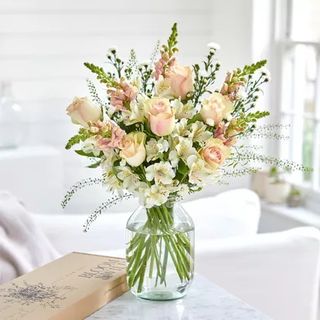 Bloom and Wild | Prices from £20
Bloom and Wild are our top pick for best flower delivery so naturally, we are big fans of their flower subscription. For twenty quid you get an ongoing subscription and receive a seasonal bouquet every month. You can pick how long you want your subscription to last for and you can gift them too which we thought was a lovely idea.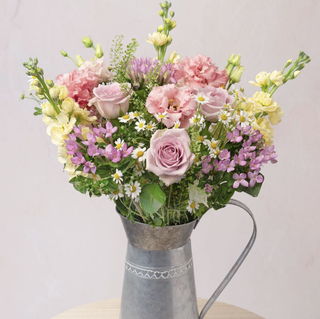 Bunches | Prices start from £20
Bunches are ideal if you want to gift someone a flower subscription. You pick what type you would like (Simply Bunches, Hand Tied or Luxe Hand Tied) and how long you would like them to be delivered monthly for (one month, six months or 12 months). You can always pick the exact date you want to subscription to start.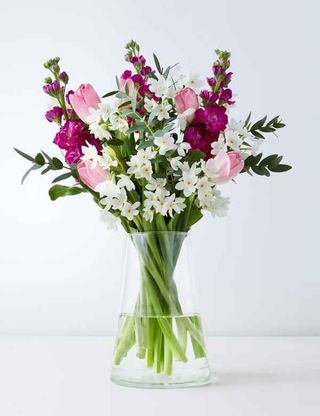 M&S Flowers | Prices from £20
M&S have some gorgeous blooms on offer, and you could have them delivered to you door as regularly as you like. What we like about M&S is you can have them delivered weekly, fortnightly or monthly so you can have flowers more regularly than most flower subscription services.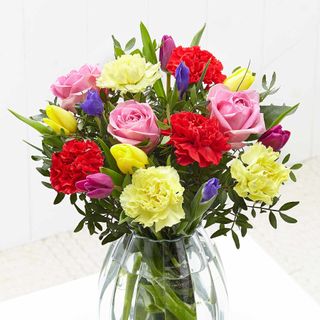 Flying Flowers | Prices from £60
If you are in it for the long term, flower subscriptions at Flying Flowers start from £60 for six months. You get a gorgeous bouquet every month and can even choose to upgrade to a large bouquet one month if you fancy treating yourself.
Read more: