A cleaning expert has revealed the area of the home you're probably cleaning too much – your bathroom mirror. According to professional cleaner Dani Palikarova, once a week is more than enough when it comes to how to clean a mirror.
Any more and you risk damaging it. So if you're looking for an excuse to have a break from housework, you'll be pleased to know that there's definitely such a thing as too much cleaning.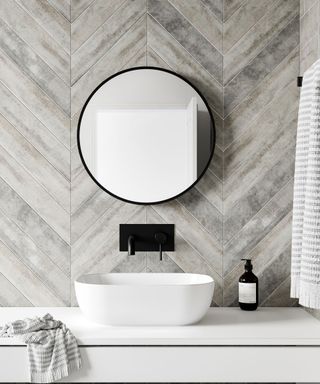 The area of your home you're cleaning too much
'Bathroom mirrors are constantly exposed to moisture which causes damage over time to the silver backing,' begins Dani, from Fantastic Services. 'That's the reason black spots and darkened edges appear over time.
'To help prevent this, you should ventilate your bathroom often and use a glass cleaner only once per week,' she explains. Don't be tempted to do more, and if you do get marks and smudges, you could just do a quick spot clean with a dry cloth.
Neglecting ventilation requirements is in fact a common bathroom remodeling mistake, potentially leading to mold and mildew, which can negatively impact on your health.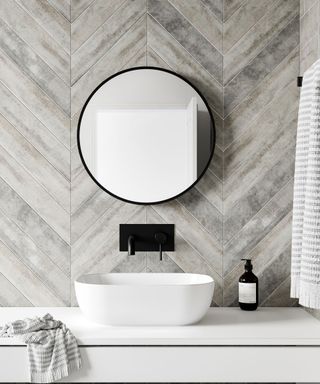 As well as overzealous cleaning, Dani warns against using a bath towel to wipe your best bathroom mirror after you've had a shower. She also says that you should avoid using newspaper.
Using newspaper is a common cleaning hack often recommended for achieving sparkly windows and glass surfaces. But Dani warns that modern ink can leave an unsightly residue.
To remove any annoying toothpaste splatters or other tough stains, she recommends pouring some rubbing alcohol, at Amazon on a normal cotton pad, and scrubbing them away. Once you're done, spray the mirror with a glass cleaner (or vinegar solution) and clean using a microfiber cloth for a sparkling finale, she says.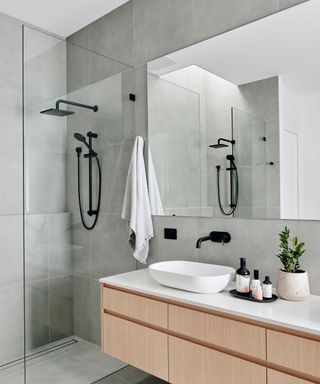 It's important to use a lint-free cloth, otherwise, you'll end up spreading loads of little bits of fluff onto the mirror's surface. These Microfiber Glass Cleaning Cloths, at Amazon, are a good option.
Keeping reflective surfaces clean, whether it be flooring, mirrors or windows, makes a big difference to how 'clean' your home feels. But if we need an excuse to put our feet up...