Bright bathroom lighting makes all the difference when you're getting ready in the morning. If you're after a simple bathroom lighting hack experts reveal that installing a wall light on both sides of the mirror above your sink could be a game-changer.
This easy bathroom idea means that there will be fewer shadows. That is good news for your skincare routine and applying makeup. Or checking you don't have food in your teeth before the post-lunch Zoom call.
'Introducing symmetrical wall lights either side of your wash basin will limit shadows, whilst a bold yet beautiful pendant light above your basin, can really make a difference to the look of the room,' says Scarlett Blakey, Creative Partner of Ophelia Blake Interior Design.
The reason for this is because the light on the surface of your skin will be more even, compared to one light fitting that casts light downwards. A single wall light positioned above your head can sometimes make us look more tired by creating shadows under our eyes.
Investing in two lights will make it easier to see what you're doing on those early mornings by illuminating the whole of your face. However, it is also a interior design win as the symmetry it provides will also be visually pleasing.
See also: 25 bathrooms on a budget – affordable ways to transform your space
'The key to creating the perfect ambience in your bathroom is to make sure the lighting reflects the kind of sanctuary you are trying to achieve,' Scarlett adds.
Of course, the amount of lighting needed depends on how much natural light the bathroom gets. If you have lots of windows, you might be able to get away with one dramatic pendant. Regardless, it's always worth considering a dimmer switch so that the level of light can be altered easily.
Remember that the bathroom is not just a space to put on your makeup requiring bright light, but it is also a space to unwind. An evening bath calls for much softer, ambient lighting.
Inserting a dimmer switch will save you from navigating the bathroom via tea lights alone. Which is often the only alternative if all you have is one harsh ceiling light and a fan.
See also: 15 bathroom lighting ideas to brighten your space beautifully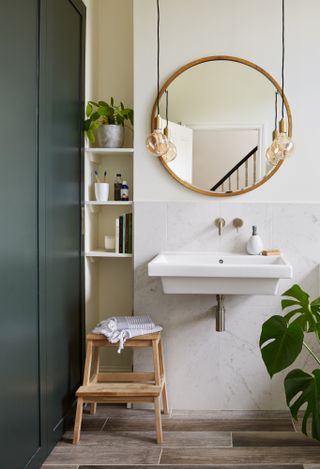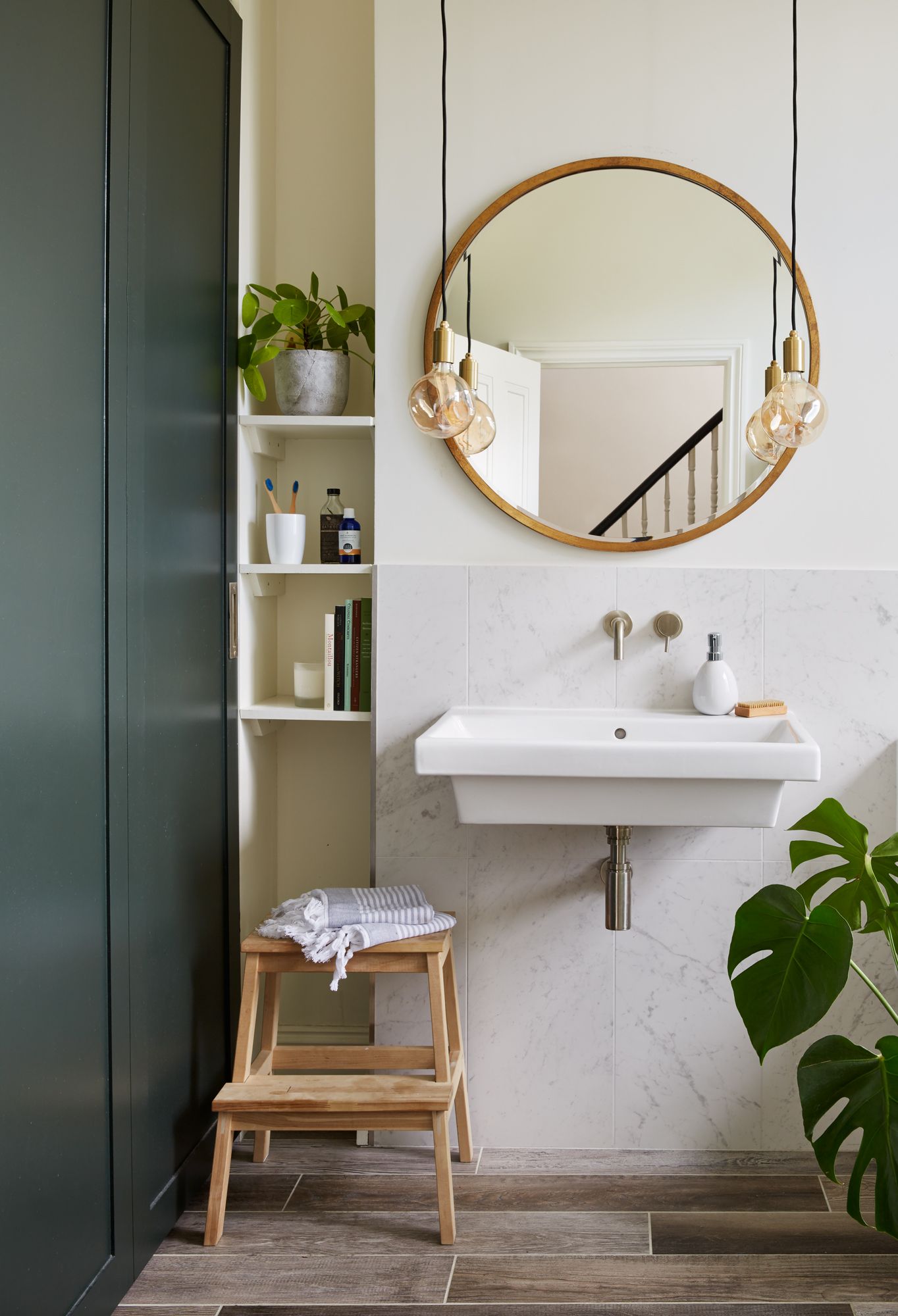 So while the default might be to put one light above the mirror, if there's space to squeeze one on either side, it could make life a whole lot easier.