A cleaning trend is once again sweeping across TikTok, though this one doesn't involve a quirky hack to make your chores go a little faster.
Users are uploading footage of complete room transformations under the caption 'cleaning my depression room', where piles of junk and clutter are cleared away into sparkling havens of tranquility.
It's no secret that a cluttered bedroom can stop us from getting a good night's sleep, but calling these spaces 'depression rooms' is a relatively new phenomenon. As well as being satisfying to watch, the TikToks where these rooms are transformed reflect an important link between our interior spaces and our mental health.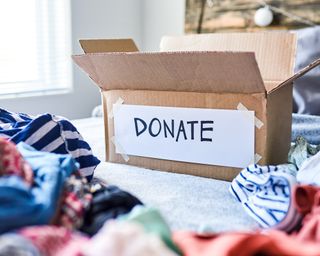 What is a depression room?
Depression rooms are rooms in the home that have become messy, unclean and chaotic because the person living there is suffering from depression and hasn't been able to take care of their space.
Kate Yiannacou, APDO Member and Founder of Tidy Happy Calm, says that the rooms in our home can be an outward reflection of our inner mental space. 'Depression can make even simple daily tasks hard to achieve – getting dressed, eating well, drinking enough water, maintaining good personal hygiene etc.
Couple that with overwhelming clutter and you've got even less chance of being able to put one foot in front of the other.'
Depression rooms are a culmination of someone struggling to take care of their space because of the way they feel. The recent TikTok trend has seen many users transforming these rooms by cleaning them one section at a time.
Removing garbage, sorting through laundry, and clearing cluttered cabinets and floors results in an almost unrecognizable space. And it doesn't have to take all day - the 15 minute declutter is an effective way to transform a room if you're lacking in motivation.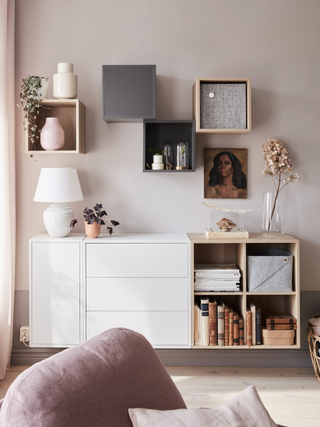 How does cleaning a depression room help someone to feel better?
'It's no secret that a cluttered environment means that not only are practical tasks harder, but we are less able to focus and concentrate on dealing with the bigger more complex tasks in our lives,' says Kate. 'But by taking action and throwing away any rubbish and giving your possessions a home, it gives you the physical and mental space to make healthier choices for your day.'
Effective decluttering can make a real difference to how we feel, and the depression room cleaning TikToks show people taking positive steps towards better mental health.
If you're looking to clean up your own bedroom, adding some bedroom organizers is a great way to do this, as they'll help keep your possessions tidy and maximize storage space.