Can Christmas decorations reduce your chances of selling your home? Unfortunately, the answer is yes. Although a bit of festive cheer has never harmed a house sale, there are several big nos where it comes to decorating fro Christmas if you're also conducting home viewings.
If you want to find how to sell a house faster around Christmas time, follow these tips on decorations to avoid from Colby Short, founder and CEO at real estate company Get Agent.
1. Colored, flashing lights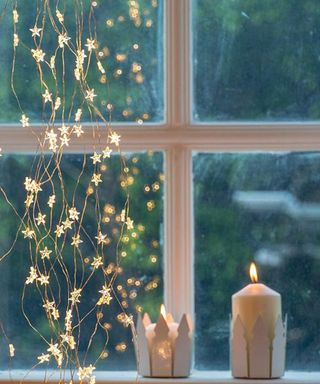 Fairy lights make your home more attractive during the dark season, but careful when choosing them. Colby warns that 'colored, flashing lights aren't everyone's preference, and whilst some like the spirit they bring, they can put people off.' His top tip is to 'opt for a more tailored and sophisticated palette with white lights. This creates a more neutral, all-round aesthetic appealing to more.' The best Christmas lights are always the more neutral ones if you want to sell.
2. Large exterior decorations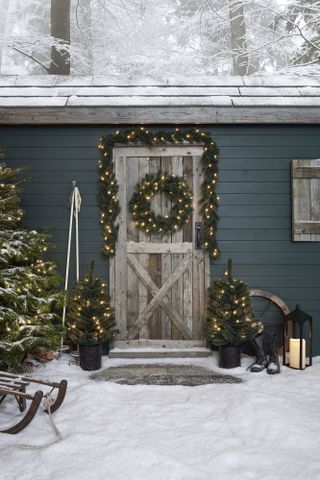 That inflatable Santa needs to go, sadly, if you want to sell. Colby's advice is clear: 'avoid the large inflatable decorations or reindeer on the roof.' Instead, 'keep it classy with a single welcoming door wreath or holly and ivy. Less is more when it comes to exterior decorations, especially if you have a for-sale sign in the garden.'

3. Decor that covers up attractive structural elements of your home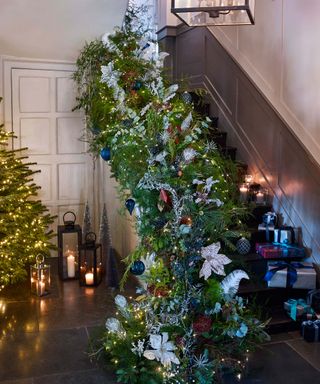 If you have so many decorations up that people can't actually see the shape of the house, or are unable to make out attractive timber beams on your ceiling, you're in trouble. Colby recommends being mindful of covering up 'any structure or feature in your home which may be of interest to potential buyers. This could be something as simple as an oak stair rail or the mantelpiece. Remember: less is more.'

4. Window decorations that block out natural light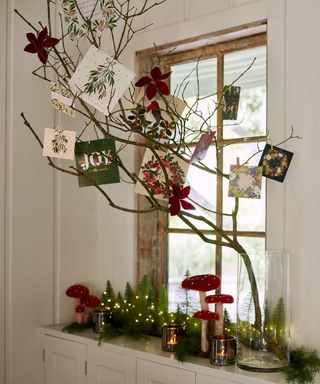 Christmas window displays can look great, but if they take up all of your windows, your home will feel dark and dingy, making it one of the biggest Christmas decorating mistakes you can make. Colby cautions that 'natural light is essential for viewings, so make sure your decorating efforts don't block any natural light.' he also advises being mindful of not blocking out natural light with your Christmas tree – 'try placing your holiday pride away from any windows, and if you must, make sure the natural light still flows in.'
5. Loud decorations on a neighbor's home
This one is trickier than the others to resolve, but 'unfortunately it's not just your own decorations that can put buyers off, it's your neighbors' too.' Colby says that 'neighbors are a huge part for people moving house, and to see loud and garish decorations next door could certainly put potential buyers off.'
This may or may not work, but 'If you know your neighbours well, perhaps just let them know you are trying to sell over the festive period and to be mindful of potential buyers.'