If you're thinking ahead to summer and wondering which is the best BBQ for your garden, you're in for a treat, as there are so many options to choose from – think compact charcoal models, full-on family gas BBQs and more –, and we've listed them all in our buying guide for your reference. But we're here to tell you about the beauty of a DIY BBQ that you can easily build yourself, using standard bricks and in just one weekend.
Who needs to leave the house when you've got such a great garden project on the go eh? Just step outside or into your garage with The Landmann DIY Charcoal Barbecue available on Amazon that comes complete with easy-to-follow instructions and all the components that you need too. You'll get a grill, coal tray, and ash collection tray – and there will be nothing more satisfying than having built this BBQ from Amazon yourself.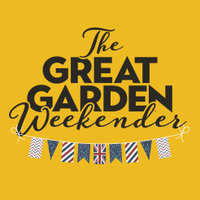 The Great Garden Weekender – Easter Bank Holiday 2020
Garden looking a bit sorry for itself? This Easter we'll be bringing you everything you need to transform it with our amazing Great Garden Weekender, which runs from April 10th–13th.
We'll have the best prices on garden furniture, lawnmowers, sheds and barbecues, as well as easy step-by-step guides to help you finally paint your decking, clean your patio or plant that veg.
It couldn't be simpler, and people who have already built their barbecue themselves swear by its durability and by the high quality of the parts provided. For even greater stability, it is advisable to use mortar with the bricks. The compact dimensions – 67.4 x 42 x 6.8 cm – mean that you can have this barbie even in a small patio or garden.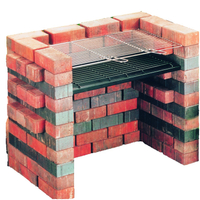 Landmann DIY Charcoal Barbecue | £34.85
The cooking grill is chrome plated, and large to make enough food for up to eight people. Once built, the barbecue can be used with either charcoal lumps or briquettes.