If you thought COVID-19 would spell the death of the trade show, think again. Operating in a virtual online format, the Consumer Electronics Show (CES) has still managed to make a splash this year. That's because the need for smart-home products and innovative solutions are especially important in this era of working (and schooling, socializing, and dining) from home.
If you're trying to tackle an array of New Year's resolutions this January, let these smart-home updates take some work off of your plate. Meet the innovative tech that will streamline your house cleaning, meal prep, and even your bathroom routine.
Samsung Bot Care and Bot Handy Robots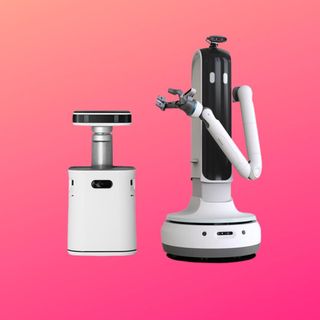 If you thought your Alexa was a good personal assistant, you've got to meet Samsung's newest robots. The BotCare tags along you, learning your habits and schedule to offer reminders throughout the day.
Meanwhile, the BotHandy does what you wish the rest of the family would: cleans up. Its AI technology recognizes and picks up various objects around the house, and can even sort dishes after you're done eating. It has a tall, sleek body with a single arm that hinges so that its claw hand can help with household tasks — from doing the laundry to pouring you a glass of wine.
Skoog: A Cube Full Of Curiosity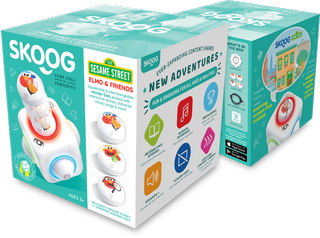 For parents who are juggling childcare with working from home, added screen time is unavoidable. Enter: Skoog. It offers a way for children to interact with Sesame Street content in a screen-free way. A squeezable cube offers multi-sensory play from stories to musical sing-a-longs, characters, and stimulating brain games.
Parents just connect it to Bluetooth, insert a Wonder Dot, and let their little ones play. The platform is designed for children age three and up, and will grow along with them as they age.
Moen Smart Faucet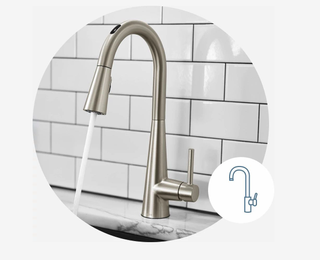 "Hey Alexa, ask Moen to fill my coffee pot." That's just one of the things you can tell this voice-activated smart faucet. It can deliver precise measurements (like 2 Tbsp) and exact temperatures to make meal prep a breeze. You can also set up customizable settings and personalized commands to make everyday tasks a little easier.
Envision the perfect hand-washing temperature and duration, the ideal baby bottle, and the exact amount of water to hydrate your plant children. Just tell Moen what to do with your voice, hand motion, or via the Moen Network App. Or, yes, there's an old-school handle too.
Roborock S7 Cleaner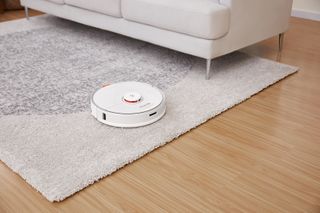 Roborock just upped the ante on robot vacuums. Its innovative S7 model vacuums and mops, and it can tell the difference between hard flooring and carpet. It transitions smoothly over surfaces to deliver an effective cleaning session with no interruptions.
Its VibraRise technology lifts the mop when carpets are detected, and stays lifted as the S7 returns to its dock, ensuring your just-cleaned floors stay clean. The best part? Control it all hands-free via a smartphone app.
Toto Wellness Toilet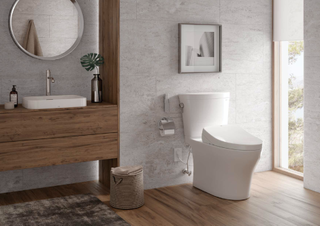 Health junkies take note: Your un-smart toilet is flushing valuable information down the drain. Toto's latest concept, the wellness toilet, analyzes user's "key outputs" to make suggestions on ways to improve health and diet. The idea is still in early stages, but should be on the market in the next few years.
In the meantime, the company just released new models of its Washlet models, which feature Toto's EWater Plus to automatically clean the bidet wand inside and out after each use.