If you find yourself having trouble falling or staying asleep because of night sweats or generally feeling overheated, you're not alone. Casper's newest line of sleep products, known as The Casper Cooling Collection, are specifically designed to officially make your bed the coolest, comfiest spot in your home.
We believe Casper already made one of the best mattresses, scoring high in keeping you cool and comfortable with its Original bed-in-a-box Casper mattress. As Casper is always wanting to innovate how we think about our bedding, Casper's in-house research found that temperature is one of the key factors that keep people from getting a good night's sleep, whether due to how your body regulates heat, ambient temperature, or even your bedding! Their survey revealed that 67% of people woke several times a month due to temperature issues, and 60% found their cooling solutions for sleep ineffective to moderately effective. Yikes! So, the Casper Product Development team got to work to understand the effect of temperature during sleep, with an emphasis on skin and body temperature, as well as microclimate temperature under the covers. The result? A cool lineup of breathable bedding and enhancing mattresses with new Snow technology.
"With the development of the suite of products that make up the Casper Cooling Collection, we aimed to directly reduce the excessive heat build-up overnight within the microclimate environment sandwiched between the covers and the mattress," the Casper Product Development team told Real Homes. "This means making the duvet, sheets, and mattress more breathable, less insulating, to ultimately allow people to achieve a cooler, less fluctuated microclimate temperature, and more comfortable sleep, night after night."
"Our new collection, helmed by our innovative mattresses with proprietary Snow Technology, provides unparalleled offerings for a large segment of consumers," said Philip Krim, co-founder and Chief Executive Officer of Casper. "We're thrilled to present our latest product expansion, backed by rigorous research, testing, and strategic design, to bring better sleep to all."
Keep scrolling to discover the new range and innovative sleep products Casper developed so you can say goodbye to uncomfortably warm beds.
1. The Snow Mattresses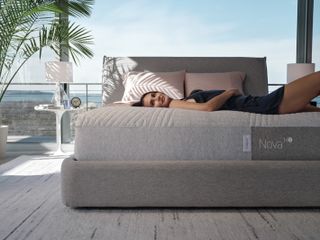 The center of Casper's new collection: The Snow mattresses, revolve around the addition of Snow cooling technology to its Nova and Wave Mattresses.
And with a name like Snow, it's got to be icy. The Snow cooling technology was designed to pull heat away from underneath the body for sustained temperature regulation. Utilizing a 4-part cooling system, the mattresses are supposed to feel 24% cooler to the touch feeling upon climbing into bed and offer an overall 6 degree cooler sleep compared to the Wave Hybrid. These numbers were tested in Casper's Labs over 150 times to ensure their cooling properties and that they lasted for at least 12 hours.
Combined with layers of Casper's existing breathable Airscape perforated foam layers, the technology is made even cooler with the addition of the QuickCool Cover with a Phase Changing material and cooling gel that stay cool to the touch, and HeatDelete Bands, which are thin thermal bands made of flexible graphite inserted into the foam layers to reduce the thermal insulation property of the mattress and draw as much as 34% of heat away from your body.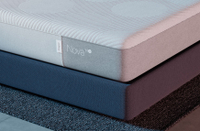 Casper Nova Hybrid Snow Mattress, $2,595 for Queen
If you dream of sleeping in a frothy, chilly cloud, we'd imagine the Casper Nova Hybrid Snow would be your kryptonite. The plush mattress utilizes Zoned Support Pro to gently sink the shoulders and provides more support under the waist, lower back, and hips to ergonomically align your spine.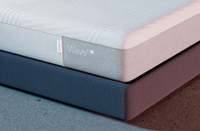 Casper Wave Hybrid Snow Mattress, $3,195 for Queen
Casper's most supportive mattress gets an infusion of cooling technology for your best sleep yet. The Wave utilizes three areas Zoned Support Max and up to 86 gel pods to provide more support than foam alone to promote proper spinal alignment, relief for aches and pains, and to keep you sleeping cool.
2. Hyperlite Sheets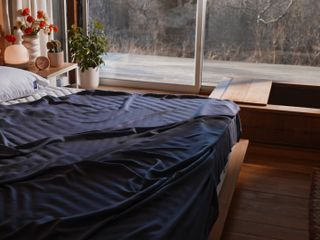 As big fans of Tencel sheets, we have big expectations when it comes to the sustainable and breathable material So, when we were introduced to Hyperlite sheets consider us impressed. Harnessing the breathable properties of soft Tencel, the sheets are woven with a unique grid to create vent-like structures for enhanced airflow and breathability throughout the night, and it also creates a beautiful, subtle pattern too.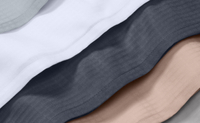 Hyperlite Sheet Set, $139 for Queen
Crawl into bed with Casper's lightest sheets ever. While the weight of Hyperlite is very close to our Percale sheets, the grid construction is over 20 times more breathable than 400 thread count Percale sheets. Choose from five spa-like colors, plus the option to add on a duvet cover and shams.
3. Lightweight Duvets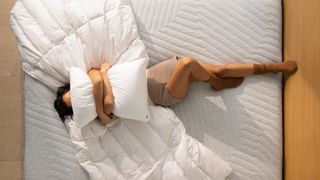 Forget feeling suffocated by your bedding. Casper's humidity-fighting duvet incorporates a thin layer of merino wool that naturally absorbs moisture to reduce humidity under the covers, and will ultimately leave you feeling cooler at night.
"The higher the humidity in the environment, the less sweat can evaporate, which makes us feel hot," explained Casper's Product Design Team. "Higher humidity is especially likely to happen in the microclimate under the cover because moisture is trapped.
And if you seek something a little less extreme, Casper also revamped its duvets to include a lightweight offering of its down-alternative with a Tencel shell and polyester filling and responsibly sourced down designs.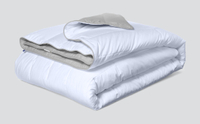 Lightweight Humidity Fighting Duvet, $349 for Full/Queen
In addition to its moisture-wicking properties, this lightweight duvet is made with ethically sourced down in a sewn-in chamber design that keeps everything in place.
4. Breathable Mattress Protector
Don't negate the cooling effects of your new Snow mattress with a mattress protector that seems to hold on body heat. Casper's new breathable cooling mattress protector is the perfect complement to keeping your Nova or Wave Snow mattresses as cool and comfy as possible, or as an update to your existing mattress protector situation.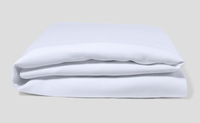 Breathable Mattress Protector, $149 for Queen
Using a Spacer knit design that incorporates Tencel to increase airflow to keep you cool, Casper's new mattress protector thereby improves the breathability and coolness of the bed by allowing air to flow between your body and the mattress. In addition to protecting from allergens and dandruff, it also offers a certain degree of water resistance, while staying breathable above all else..