In 2021, we simply have no time or patience for slow WiFi. If your internet connection is unreliable, it could be down to the fact it's too close to a kitchen appliance many of us use every day - the microwave.
Your best microwave oven - and a handful of other common household items - could be at the root of your WiFi woes.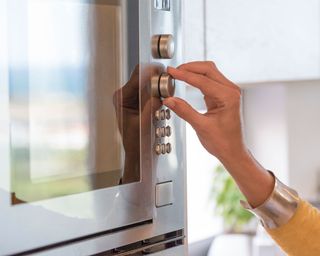 According to some new research by Zen Internet, many of us (75%) are unaware of how the location of our router can affect our internet. In a nutshell, the location of your WiFi box significantly impacts your download speeds and connectivity - not to mention WFH stress levels.
By simply moving your microwave or router, you could avoid painfully slow internet and freezing on video calls. So, you've created a little distance between the two, now what?
If it's still bad, try moving any of the following items: baby monitors, stereos, speakers, TVs and halogen lamps. If the internet continues to be unreliable, it might be time to look at the best broadband providers in the UK and consider switching.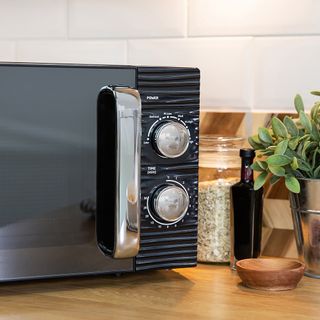 'The adage "a place for everything and everything in its place" certainly applies to where your WiFi router should live – and that is not next to your microwave!' says Stephen Warburton. The Zen Internet Managing Director says to avoid putting it in the kitchen at all, if you can.
He says that the electromagnetic waves from a microwave can interfere with the WiFi signal. 'Place your router as close as you can to the centre of a home for a consistent connection,' says Stephen.
'Radio waves generally spread out and towards the ground, not up, so it's worth considering mounting it on the wall,' he adds. Positioning the router on the wall will also help to keep it out of reach of pets and children.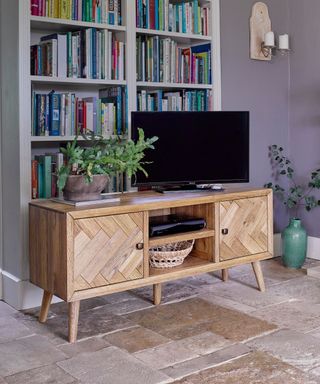 Not only is it a hazard, but there are several wires and buttons that could get broken by placing the router on the floor. Stephen also recommends putting it on the second floor if you live in a two-storey house.
We're glad we now know about the other items, like your TV or speakers, that could be affecting our connection. At a time when we're so dependent on our internet, let's spare a thought for our routers and find them their own special place in the home.