Remember when a sweet white wine spritzer really did it for you? Or a bottle of Lambrusco and a six-pack of beer? Or maybe the memory's been dulled by the thyme-infused organic gin you've been preferring of late?
Yup, it won't surprise you to know that we are no longer happy making do with a bottle of Blue Nun or fizzy cider: as a nation, we're getting really picky about what we drink and our alcohol (or non-alcohol – spoiler alert) choice is fancier than ever.
Now we're keen proponents of trying something new here at the Real Homes bungalow (our fascination with bar carts demonstrates that), so we were fascinated by the results of Waitrose's annual food and drinks report. We know, there was nothing on telly that night, so we read that instead.
Anyways, we've distilled it (get it?) into a lighter read for you. So if you're fascinated with the top drinks trends of 2019 (and whether you're in with the in crowd – or at least the Waitrose crowd), read on. We've chosen a few of our favourite picks to top up your tipple collection, too… Any excuse.
1. Dry January all year round? No- and low-alcohol drinks are trending...
Waitrose has seen a shift away from alcohol content and towards flavour when it comes to choosing our tipple.
We're mulling over whether we want something bitter, sweet, long or cold, not what percentage it's touting on the bottle. That's partly thanks to the ever-growing wellness trend, as well as the rise of more up-market non-alcoholic mixers like Fever-Tree.
No- or low-alcohol drinks are a defining trend of 2019, and it shows no sign of stopping: we're swapping a G&T for drinks like vermouth and tonic or Campari and soda.
These are our nominated driver, Stoptober, Dry January all year round favourites below.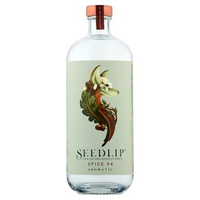 Seedlip Spice 94 | £26.50, Waitrose
For those who like their drinks woody and heavily spiced, Seedlip's aromatic blend is the non-alcoholic drink of choice. Perfect to enjoy on a chilly winter's night, it has notes of copper pot distilled barks, spices and citrus peels.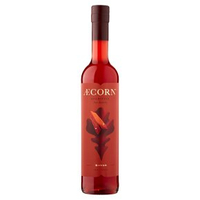 æcorn Bitter Non-Alcoholic Aperitif Complex & Citrusy | £19.99, Waitrose
Enjoy this alcohol-free aperitif in place of your usual bitter tipple of choice. Packaged in a sophisticated red bottle, expect complex tasting notes of grapefruit, bay leaf and orange as well as Quassia, honeycomb and oak.
2. Blue Planet's got us into 'sustainable drinking'
Thanks to refillable schemes like Waitrose's 'Unpacked' pilot at their Oxford Botley Road store, we're taking BYOB to our supermakets, lugging reusable bottles to top up our wine and beer supplies.
Cans are also on the rise, which might have you frowning in confusion – after all, aren't they disposable? Coinciding with the craft beer boom and the increasing popularity of ready-to-drink cocktails, cans are cool again – but crucially, they're made from aluminium, so they're easily recyclable and already contain a high proportion of recycled content.
Here are our favourite eco-conscious tipples.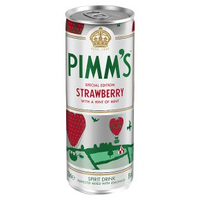 Pimm's Strawberry & Lemonade | £1.85, Waitrose
Who says you can't enjoy a Pimm's on an extremely non-sunny autumn day? The classic Pimm's Strawberry has been mixed with lemonade and packaged in a handy recyclable can so you can enjoy on the go, wherever you are.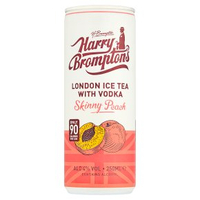 Harry Brompton's Iced tea with Vodka Skinny Peach | £2, Waitrose
For those watching their diet, this iced tea is made with Kenyan black teas, craft distilled vodka and natural peach flavours for an award-winning taste. Perfect for anyone who wants a fancy drink to brighten up an otherwise dull day.
3. Pink and orange are 2019's colours
Our love affair with all things pink lives on, so expect to see pink gin and rosé wine continue their reign – if nothing else, it looks pretty in a glass.
The big news of the year was orange wine – wine from England and Wales that has an orange colour from leaving the skin on the grapes during the ageing process. The boom comes from a bumper harvest in 2018 – it seems the future's looking bright for local tipple.
You can embrace this colourful drinking trend with these tasty buys.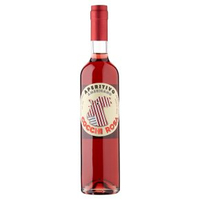 Cocchi Rosa | £18, Waitrose
This Italian aromatised wine has notes of wild roses and summer berries to remind us of warmer, brighter days gone by. Blended with cinchona and citrus, it's a great introduction to the world of pink wines – and it's 100 per cent natural, too.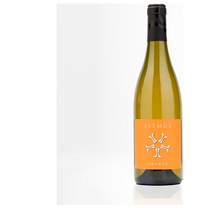 Litmus Orange Bacchus | £14.99, Waitrose Cellar
Available from the Waitrose Cellar, this orange wine was made by retaining the skins of white wine grapes during the fermenting and ageing process. Produced in Dorking, Surrey, it has notes of apricot and citrus.
4. Forget Brexit, we're drinking Eastern European!
Talking of grapes, we're taking a new interest in Eastern European wine and indulging in 'controlled discovery' – sampling wines from grapes most of us have never heard of.
If you enjoy a glass of fizz when you're celebrating, never fear: sparkling drinks are as popular as ever. As well as Cava making a comeback, we're looking further afield, though: as far as Australia, New Zealand and South Africa, in fact.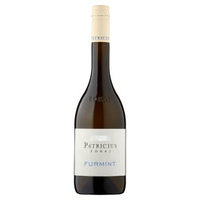 Patricius Dry Furmint Hungary | £9.99, Waitrose
Let this dry white wine be your introduction to Hungarian vineyard mastery. It's fresh and light with hints of walnut, almond, mint and honey, making it a complex drink – the likes of which we can almost guarantee you've never tasted before.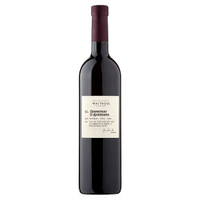 Cannonau | £8.99, Waitrose
Dream of warmer climes with this red wine from Sardinia. Enjoy soft spice and aromatic Mediterranean herbs. This is a Waitrose 'W' wine, a specially-chosen collection of lesser-known varieties from around the world.
5. And the rest...
Elsewhere, drinks tourism is on the rise with more people visiting the UK's vineyards, breweries and distilleries. We're also getting in with the upcycling movement: as spirit bottles have become more and more fancy, we're repurposing them on our dining tables and our shelves as display items long after they've adorned our bar carts.
We're even going DIY, with some of us experimenting with creating our own flavoured gins and vodkas, adding fruits, herbs and botanicals as we like. Note: if you get it right, it makes a great Christmas gift.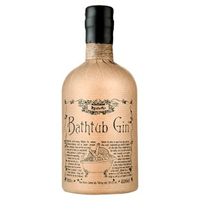 Bathtub Gin | £31.60, Waitrose
We love the rustic feel of this hand-wrapped bottle, and the inside is equally impressive: an award-winning gin infused with botanicals including juniper, coriander, cardamom, cinnamon, orange peel and clove.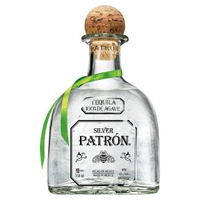 Patrón Silver Tequila | £25, Waitrose
Consider the price of this tequila justifiable when the bottle gets its second life as a vessel for flowers and foliage clippings. Now for the tequila itself: a crystal-clear drink made in the Jalisco mountains of Mexico for a clean, crisp taste.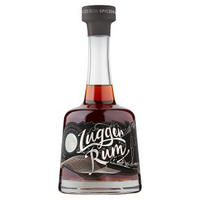 Jack Ratt Lugger Rum | £38.50, Waitrose
It might not seem it on first look, but the elegant shape of this bottle will stand out as a decanter for your drinks long after you've drank the rum. The perfect autumn drink, it's spiced with nutmeg, orange peel, vanilla and cloves for a warm flavour.