Recycling is nothing new. Our parents and grandparents were the 'waste not, want not' generation. They would reuse and repurpose items until they fell apart, or put them aside in case they were needed later.
This type of green thinking was at the forefront of Caroline Briggs' mind when she was trying to sort out the kitchen in the Edwardian terrace she and her family moved to in the seaside town of Whitley Bay in Tyne and Wear.
After extending the dark, dismal room to fill it with light, she has retained its character by furnishing it with period pieces and cunningly reclaimed flooring. It's not only saved her money, we think its looks pretty amazing!
If you have a period terrace to renovate, we have lots of ideas of how to add value
The before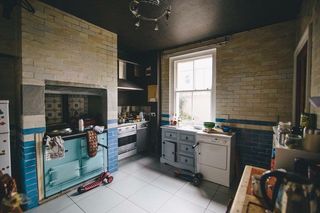 A quick walk along the beach at Whitley Bay convinced journalist and photographer Caroline to move to a house overlooking the sea, that she shares with her husband and their two children. But while the 100-year-old terrace oozed potential, it needed some serious TLC before it became Caroline's dream coastal home.
'My only disappointment with the house when we viewed it was its poky kitchen,' she recalls. 'It had cold tiles, a brown ceiling and a view of a massive garage in the back garden. I don't know how I got through the first year with a baby – he'd be in the living room and I was stuck in the depressing kitchen at the back. An extension was a high priority.'
The process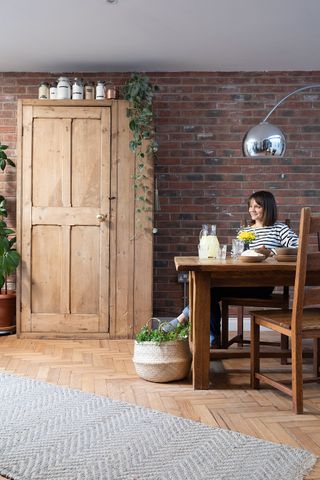 Help to reinvent the kitchen was at hand, though, and it literally dropped on the doormat. 'We designed the new space ourselves and used builders who'd put a leaflet through my sister's door,' Caroline says. 'They knocked down the old garage, extended out by seven metres and installed bi-fold doors right across the rear. The new space has a big pantry where the old kitchen was and a utility to keep the kitchen area less cluttered.'
For the units, she wanted something in keeping with the age of the house. And this was where she had another stroke of luck – again thanks to her sister. 'I wanted to keep the Victorian authenticity with nothing fancy, new or glossy. My sister walked into an antiques shop one morning and saw an amazing Victorian kitchen for £1,500. It was a corner design but my brilliant joiner said he could reconfigure it to fit our space.'
The details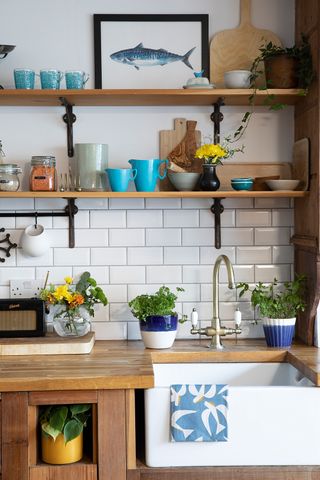 'By re-using the sink unit and drawers from the existing kitchen, as well as making a new island from reclaimed timber, the builder somehow made it work,' Caroline adds. 'The blue and white subway tiles on the island replicate the old Victorian glazed bricks and we also re-used some bricks from outside to make planters for the garden. It's a complete one-off and exactly what I wanted.'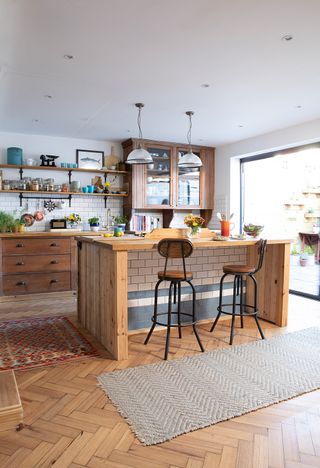 The warm wood flooring was another total bargain. It was completely free! And it came with its own story of generations of youngsters walking over it. 'I love the parquet flooring from my children's school round the corner,' says Caroline. 'I jumped straight in the car when the head teacher sent an email to parents saying it was free to take away from the yard. I love the fact that kids have been running over it for 100 years, including mine.
'To finish off the room, I found a Victorian larder cupboard on Ebay selling for only £150. It's well-built, has lots of character and works perfectly with the kitchen.' Bright, characterful, recycled, practical and filled with bargains, we are green with envy over this renovated space.