Beer delivery seems very justified to us right now. All our fave pubs are closed, and while the supermarkets do have a nice selection of lagers, pale ales and the like, if it's delicious craft beer from independent brewers that you're after, getting a beer delivery set up is the way forward!
There are some great options out there, from one-off deliveries of your favourite pale ale, to repeat beer subscription services for connoisseurs who love nothing more than discovering new tasty brews. For more of the best alcohol delivery services head over to our guide.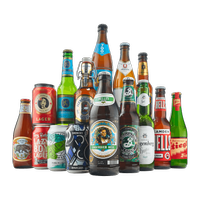 Amazon
Yep, Amazon sells beer that you can arrange to be delivered straight to your dad's door (great if you need something last minute). There are loads of options over there too, from discounted multi-packs to craft beer cases, all at great prices and quick delivery.

Beer Hawk
Not only will BeerHawk deliver multipacks of your (or your dad's) fave beers, you can also start a subscription with some fab introductory offers. Rather than being £36 your first box is just £18! For that you get 12 delicious beers and you can do a tasting at 9pm every week too, if you are that keen (no judgement obviously). Perfect Father's Day gift that keeps on giving.

Beer52
Confession time, the majority of the Real Homes signed up to this. It's true, you do get eight free beers delivered to your door! Technically you still pay £4.95 for delivery, but that's still such a fab bargain and a great Father's Day gift idea if you are on a budget. You could of course keep the subscription going for a few months as a treat.
If you want to cancel your subscription before you pay in full for your next box, you totally can, but another confession, none of the Real Homes team have...

Beerwulf
Another great site for beer delivery, Beerwulf sell individual beers so you can send a few over to dad or they do mixed boxes based on your tastes. They also sell beer taps and kegs if you really want to treat your dad this Father's Day.

HonestBrew
Another great one if you like your craft beers. You can order a Father's Day bundle, that includes nine beers, some cute socks, two tasting glasses and a £10 beer voucher for just £29.90! Sounds like a bargain to us.

Flavourly
Just check out their home screen, tell us that doesn't make you want to order some beer. Flavourly collaborates with top craft brewers to curate their collection, you can pick cases based on your taste and delivery is FREE!

The Bottle Club
You can order any alcohol your fancy from The Bottle Club, but they do have a fab selection of beer. There are brands you recognise over there and potentially ones you don't so you can try something new. You can order single cans or bottles if you want to try a few new brews or order multi-packs of your fave tried and tested beers.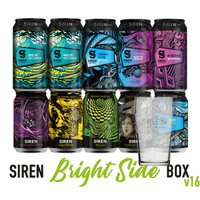 Siren Craft Brew
If you are after delicious craft beer and you want it next day. Siren is the place to head. You can order individual beers or mixed cases, and the flavours are all delicious, really unusual, but immense@
Read more: