Now is the perfect time to think about living room paint ideas. We hate to say it, but is anyone else starting to feel a little bit, autumnal? With the nights already starting the draw in, our thoughts are turning to snuggling up by the fire with a good book, drinking hot chocolate under a cosy blanket, and all round escaping the outside.
Which leads us to the living room. Our happy bubble that's just for doing things we enjoy. No laptops or home work in here thank you very much! If your living room has seen better days, now's the perfect time for a facelift with a simple lick of paint.
So without further ado, we're revealing the top five living room paint trends for AW20. They're fun, cosy and most importantly, creative. Be brave and try something a little different on your living room walls – you won't regret it!
Want more design advice? Check out our guide to living room design.
1. Channel confidence with rich contrasting colours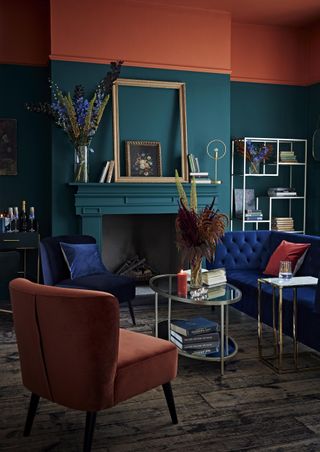 Nothing says autumn like a rich teal and burnt orange combination, and one of the best ways to work strong opposing colours like this into your living room is to work around existing features. Here, the picture rail acts as a clear divide. Choose your darkest colour for the bottom and go lighter up top to enhance the feel of height and space. Extending your colour onto your ceiling is a trend that we're expecting to stick around for a while, so be confident and paint all over for a cocooning and cosy living room. For similar paint colours, try Teal from Crown, and Hot Shot from Valspar.
2. Create texture with clever brush strokes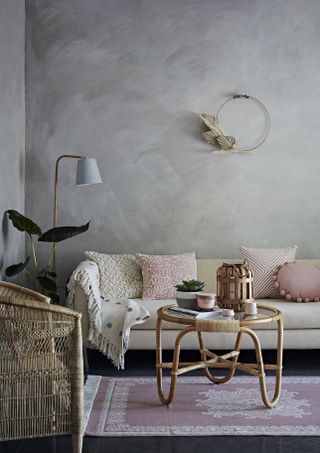 Who says paint has to be neat? Not us! We're forever looking for new ways to add texture into our home, and the power of the humble paint brush is all too often over looked. Mixing lighter and darker paint shades and tearing up the rule book by painting in random directions to encourage the brush strokes to remain VISIBLE, is an easy way to add interest and depth to your living room. We love how these shades of grey create a concrete-like feel. For a similar paint colour, try Modest Grey from Dulux.
3. Get playful with panelling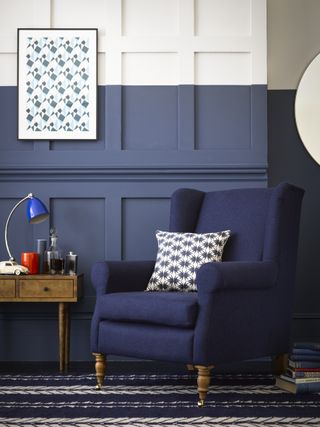 Panelled walls, be it original or DIY MDF look-a-likes, are having a renaissance. This season is set to see exciting and creative ways to modernise this classic technique. One of the key ways to enhance the look pf panelled walls is with paint. Think outside the box by painting the top and bottom half of your wall different colours like this, painting your planks a different colour to the wall, or even painting your squares different shades for a quirky look. For a similar paint, try Pitch Blue from Farrow & Ball.
4. Paint on a 'dado rail' for instant character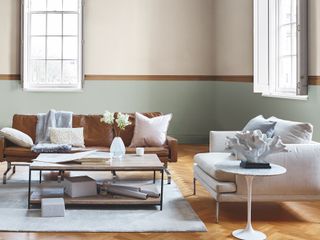 It's sad but true that modern living rooms are, more often than not, lacking the character and charm they used to have. As a nation, we're getting more and more creative with paint, so add in some personality by painting on a dado rail. It takes a spirit level, some masking tape and patience, but the final result is truly charming without the upheaval of installing new finishes.
5. Go black for a space to snuggle up and hunker down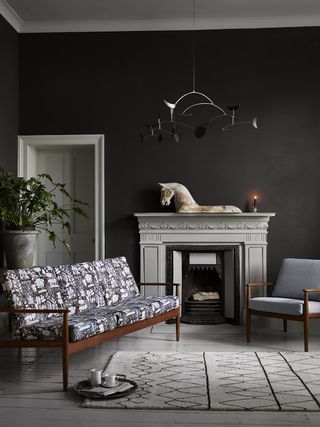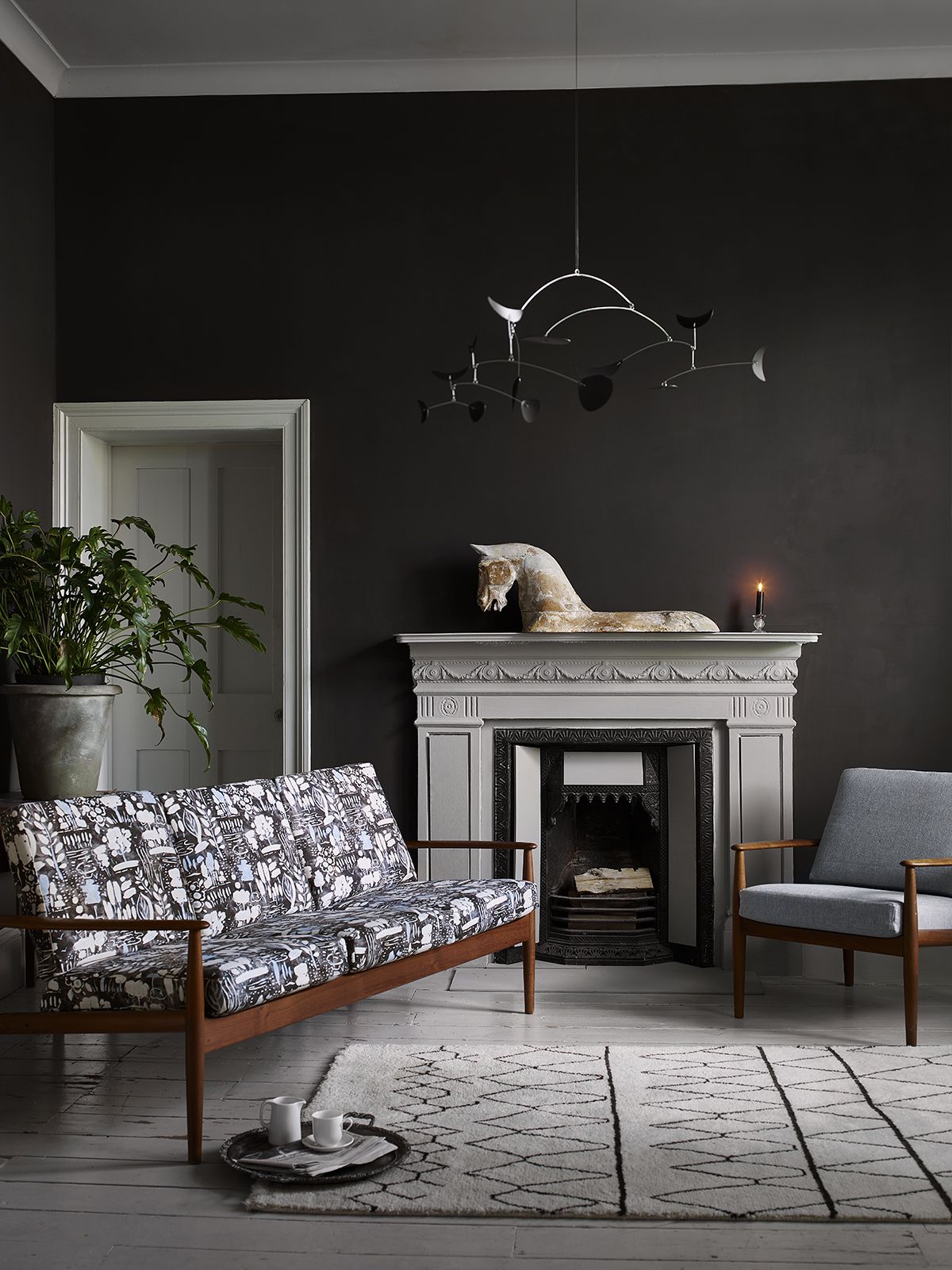 Last winter saw the rise of the black living room, with more people than ever daring to go dark. We're pleased to say that this trend isn't going anywhere any time soon, and is still very much making waves in the interiors world. Whether you be brave and paint the whole room, or choose one signature wall, black paint brings a mysterious and dramatic cosiness that's perfect for a toasty night in front of the fire. Hot chocolates are optional, but very much recommended!
Check out more inspiring black living rooms ideas
Read more: