However you divide up the cleaning in your household, there's always one chore you're never in the mood for. In the US, the most-hated household chore of them all is cleaning the bathroom.
Bathroom experts have shared a handy hack that will make cleaning the sink, bath and toilet a breeze, helping us get it done as quickly as possible.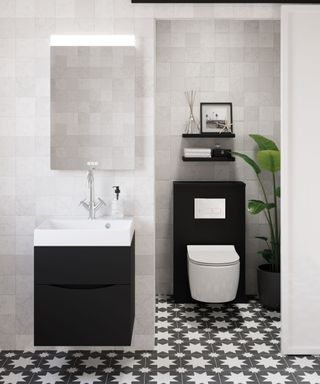 A study by Lombardo Homes revealed that cleaning/sanitizing the bathroom is the household chore Americans can't stand. The residential developers and builders based in Michigan asked 1,000 Americans to come clean about their household cleaning habits.
Other highly unpopular chores include washing dishes, doing laundry, cleaning the refrigerator, and doing yard work. If cleaning the toilet and your other white goods is something you truly dread, Tap Warehouse says that using fewer products will speed the unpleasant process up.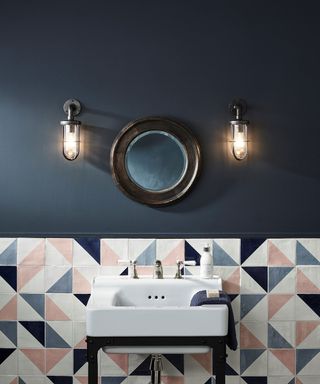 Bathroom cleaning hack for tackling America's most hated chore
Baking soda and vinegar are all you need to clean your toilet, bath, and sink, says Tap Warehouse. 'The more cleaning products you use, the longer it will take to clean your bathroom,' the tap retailer says.
The bathroom experts recommend creating a solution of equal parts baking soda, vinegar, and hot water to clean your bath, toilet, and sink, solving three tasks in one. 'Allow the mixture to sit on the surfaces for at least ten minutes before rinsing it thoroughly,' Tap Warehouse says.
Sounds easy enough! As much as we might hate the germ-tastic and time-consuming task of cleaning the bathroom, neglecting it can raise health risks.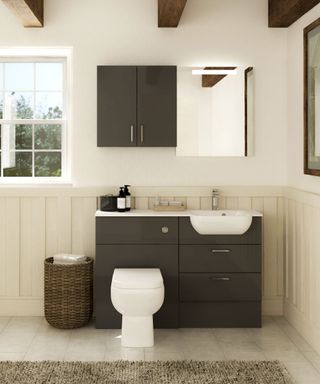 Speaking to Tap Warehouse, Dr Deborah Lee of the online pharmacy Dr Fox Online Pharmacy said, 'many studies have linked infected toilets and shared bathrooms to outbreaks of infections such as norovirus, hepatitis A, shigella, and salmonella.
'Infected vomit and feces contain trillions of bacteria and viruses, all of which can live for prolonged periods in the toilet bowl and can create a biofilm providing a reservoir of infection,' Dr Lee explains.
Cleaning the bathroom is actually one of the top chores single people do before bringing someone home, along with vacuuming and picking up clutter. We'll be trying this baking soda and vinegar hack and reward ourselves with a luxurious bath and Bridgerton binge afterward.