This weeks Aldi Specialbuys are sure to appeal to those who've been embracing their inner Mrs Hinch during lockdown and going at their homes with a toothbrush (metaphorical or not) in a bid to ensure it's cleaned from top to bottom.
That's right, this week Aldi are offering many of Mrs Hinch's favourite cleaning essentials from as little as 99p, which is great news if you're on a mission to 'Hinch' your home happy without spending a fortune.
From the world renowned 'minky' to bleach tablets, bathroom cleaner and drain unblocker, you'll find everything you need to restore your home to its former glory in the middle aisle at Aldi from 4th June.
Find cleaning hacks, essentials and more over on our cleaning hub.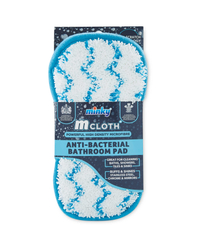 Minky Bathroom Pad | £2.49 at Aldi
The 2-sided anti-bacterial Minky Pad is ideal for sweeping, swooping and sliding over showers, baths, tiles and mirrors.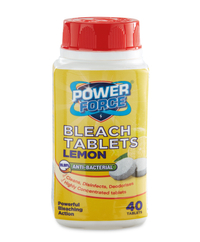 Power Force Bleach Tablets | £1.49 at Aldi
Give your surface the gift of the fabulous scent, all whilst cleaning, disinfecting and killing 99.9% of bacteria and fighting odour. Simply dissolve the tablets in water to create a thin or thick beach. Equivalent to four bottles of 750ml of thick bleach, the pack of 40 versatile tablets not only reduces plastic waste, but helps saves on costs too.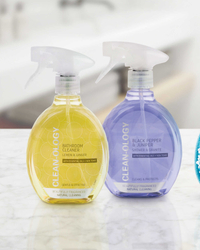 Clean-ology Shower Cleaner and Clean-ology Bathroom Cleaner | £1.49 at Aldi
These beautifully fragranced products will leave surfaces sparkly clean using non-toxic ingredients designed to help you clean and care for your home. Choose from Bathroom Cleaner in Lemon & Ginger or Shower and Granite Cleaner in Black Pepper & Juniper.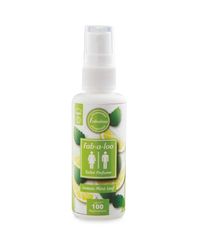 Fabulosa Toilet Spray | 99p at Aldi
Mist away longer-lasting odours with just a spritz. Choose from Wild Rhubarb, Lemon Mint Leaf or Electrify.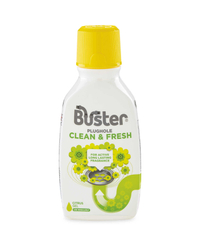 Buster Clean & Fresh Citrus Gel | £2.19 at Aldi
Keep your plug holes fresh with this zingy citrus gel, which ensures long-lasting freshness for sinks and drains.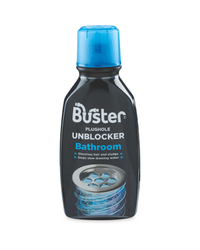 Buster Unblocker | £2.19 at Aldi
Flush out dirt, hair and grunge with this fast-acting drain blocker, designed to help long-locked households keep drains clear and clean.
More cleaning essentials and tips