Need a few ideas for fun activities for kids while you're all at home? Schools are officially closed until further notice, and soft plays or anywhere else kid-friendly are a complete no-no right now. So, you're either going to have to make do with what you have at home or check out these best buys we've found at Amazon today.
A lot of this stuff is on sale (so will save you precious ££s), will be sure to keep them entertained for a while (so you can get in some well deserved me time or catch up on the housework that comes with the whole family being home all day every day). We're trying not to think about it, too.
Head over to our deals page for plenty more offers, kid-friendly or not.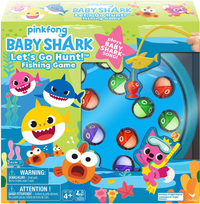 Cardinal Games 6054916 Baby Shark Gone Fishing Game | Was £14.99, now £9.49
Everyone's favourite Shark (sorry, Jaws) has released a board game. And to your delight, it plays the Baby Shark song! They'll love catching sharks as the gameboard spins. We're sure you'll enjoy it equally as much, too.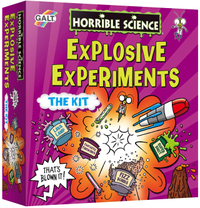 Galt Toys Horrible Science Explosive Experiments | Was £17.99, now £15.99
They can't go to school, but you can bring school to them with this science kit. You can make a lava lamp, create and launch a rocket and watch a volcano erupt. Fun stuff. Although adult supervision is required. Maybe one for the weekend...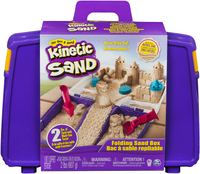 Kinetic Sand 6037447 Folding Sandbox | Was £29.99, now £20.99
If we're being honest, sand is always a winner. Especially the kinetic kind. This set is on sale with £9 off and makes for less mess (yay!) since it comes in a box for them to play with it inside. It also comes with seven moulds and tools for more fun. You can use this sand over, and over, and over, and over again... You get what we're saying.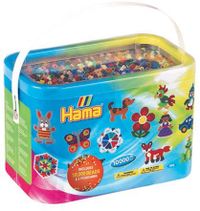 Hama Beads 10,000 Beads and 5 Pegboards Tub | £27.99
Remember this throwback? We loved it. This set of 10,000 beads and five pegboards will keep them entertained for hours. And, they'll most definitely make you something super cute that you can keep forever. Get the iron out...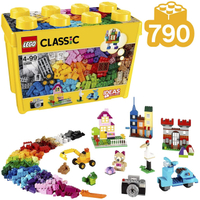 LEGO 10698 Classic Large Creative Brick Box Construction Set | Was £39.99, now £34.99
Last but definitely not least, Lego. This stuff works wonders entertaining the kids and right now, Amazon are selling 790 blocks of it for just £34.99. We love to see it. They can build cars, people and more. Think of the peace and quiet...
Looking for something to entertain a teenager? Look no further...