You've moved into a new place, and you've found it's...less than stylish, to put it nicely. When you're renting, there are limits on the changes you can make, but don't let it dampen your exciting for personalizing your space. With constant savings sitewide during Black Friday (and other times of the year), Amazon has plenty of home products that are ideal for renters.
Between restrictive leases and the ever-rising cost of living, renting a property can be stressful. But there are products out there that dodge the no-nails and limited colour option problems and help you make the most of limited space. Think adhesive strips, multifunctional furniture, and removable wallpaper. Amazon caters for us renters, and once you've got your stash of products, there are plenty of ways to decorate your rented home.
Here's our roundup for renters with top deals on DIY tools, multipurpose furniture, and fun little objects to make a dull rental feel more like you (without hurting your bank account).
12 renter-friendly home buys from Amazon
Why you can trust Real Homes Our expert reviewers spend hours testing and comparing products and services so you can choose the best for you. Find out more about how we test.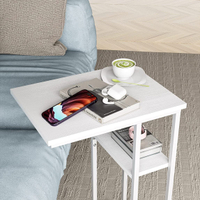 (opens in new tab)
1. InnerJoin C Side Table | Was $45.99, Now $31.99 at Amazon (opens in new tab)
It's a squeeze trying to get a desk into an apartment, much less creating a full-blown office space. That's where multifunctional furniture comes in, like this C-shape side table. It's a piece of cake to move around and serves as a desk, side table, or shelf for holding your go-to snacks.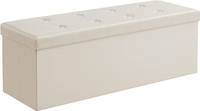 (opens in new tab)
2. Songmics 43-Inch Folding Storage Ottoman Bench | Was $78.71, Now $67.99 at Amazon
(opens in new tab)Double up on storage and seating with this Songmics ottoman bench. Fill it with blankets or books, then use it as extra seating or as a makeshift coffee table. It's worth getting one while they're on sale, too!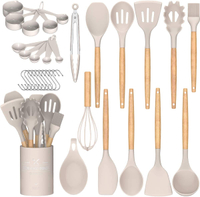 (opens in new tab)
3. Umite Chef Kitchen Cooking Utensils | Was $42.99, Now $27.05 at Amazon (opens in new tab)
There's a lot to remember when furnishing your first space. Cooking utensils are easy to forget until you go to whip up your first meal. A set like this will ensure you have absolutely everything needed for breakfast, lunch, and dinner. The uniform color makes everything look streamlined and chic, too.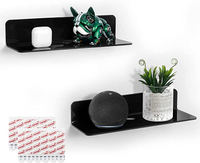 (opens in new tab)
4. Oaprire Black Floating Shelves Set of 2, with command strips | Was $31.99, Now $20.79 at Amazon (opens in new tab)
Short on storage space? Line your walls with floating shelves to create additional room for organzing items or displaying your fave decor pieces. Can't drill holes? No problem — these sleek shelving units come with command strips for damage-free decorating.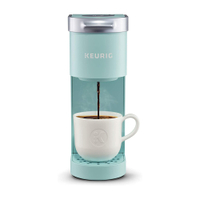 (opens in new tab)
5. Keurig K-Mini Coffee Maker | Was $99.99, Now $49.99 at Amazon (opens in new tab)
Every apartment needs a good coffee maker, but not every rental has the space for a large coffee-shop style machine. This compact Keurig is perfectly petite for a kitchen corner and will get you your morning caffeine kick ASAP.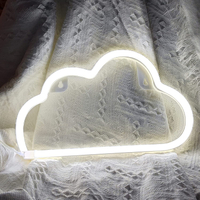 (opens in new tab)
6. Cloud Neon Sign | Was $12.99, Now $7.99 at Amazon (opens in new tab)
For an aesthetic room with the right look and lighting, a trendy neon sign is a must. This battery-operated one from Amazon is a few bucks off and has the ability to be hung up but also works just as well leaned up against a mirror or sitting on a shelf.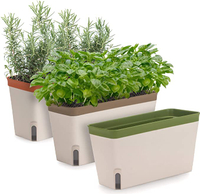 (opens in new tab)
7. Amazing Creation Window Herb Planter Box | Was $30.99, Now $23.99
(opens in new tab)No yard or outdoor space? You can grow plants and herbs anywhere that has natural light with the help of these window planter boxes that are great for indoor use. Plus, you can take it with you to your next home.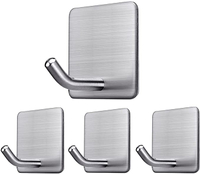 (opens in new tab)
8. Fotosnow Heavy Duty Adhesive Towel Hooks | Was $16.99, Now $12.99 at Amazon (opens in new tab)
(opens in new tab)These heavy-duty adhesive hooks won't fall down even with a winter coat or bath towel hanging from them. Reviewers are particularly impressed with their strength, but we're more impressed at the price! Save money, space, and putting holes in your wall.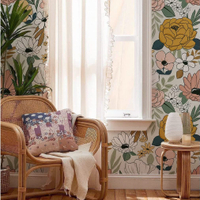 (opens in new tab)
9. HaokHome Vintage Large Floral Peel and Stick Wallpaper | Was $22.75, Now $18.20 at Amazon (opens in new tab)
(opens in new tab)Walls looking a little bare, but you can't put up any fancy art or pictures to make them more exciting? Well, removable wallpaper solves all these problems. This pretty floral print is perfect for dressing up a room and it's easy to apply.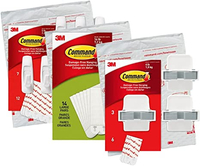 (opens in new tab)
10. Command Strips Dorm Room Essentials | Was $48.12, Now $42.12 at Amazon (opens in new tab)
This essentials pack includes all you need to hang up just about anything. There are broom holders, picture hanging strips, and wall hooks — all of which won't damage your walls. This'll keep your campus manager or landlady happy.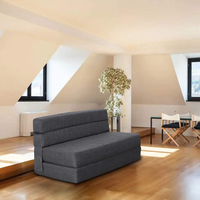 (opens in new tab)
11. Anoner Fold Sofa Bed | Was $229.95, Now $183.96 at Amazon (opens in new tab)
Hosting guests in a small rental can feel cramped. If you don't have a spare bedroom or a pull-out mattress, it's time to treat yourself to a sofa bed. This comfy gray one is made with memory foam so you can rest easy knowing your guests are getting a good night's sleep.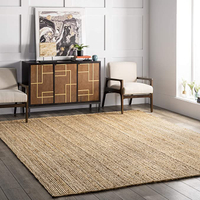 (opens in new tab)
12. nuLOOM Rigo Hand Woven Farmhouse Jute Area Rug | Was $109, Now $72.16 at Amazon (opens in new tab)
Don't have carpet but crave something soft to walk on? Grab an area rug and pretend! A large rug not only helps to warm up your space, but it's also great to zone out areas if you live in a studio apartment or open-plan home.