Joanna Gaines is one of the best-known interior designers in the world. The co-star of hugely popular home reno show Fixer Upper made 'Are you ready to see your fixer-upper?' into an iconic phrase.
Jo is also a presenter, businesswoman, the author of Homebody: A Guide to Creating Spaces You Never Want to Leave, and a mom-of-five. Such is the case for many of us, her career is multi-faceted and could never fit neatly into a box.
Here, we take a look at her life and career.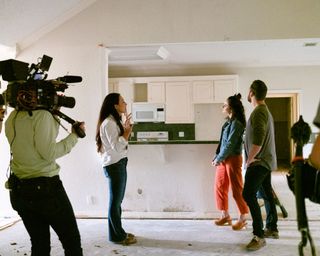 Who is Joanna Gaines and how old is she?
Joanna, 43, is one-quarter German, one-quarter Lebanese, and half Korean, and was raised in Texas. She studied Communications at the Baylor University in Texas and entered the world of design while on a journalism internship in New York.
She and her husband Chip went to the same university but never crossed paths, meeting at Jo's father's auto shop. It was while working for her dad that Jo made her first-ever TV appearances, starring in the commercials for his auto business.
Chip and Jo tied the knot on May 31st, 2003 in the Earle-Harrison House in Waco, Texas. The pair have been married for 18 years.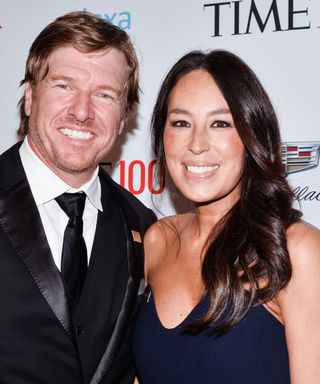 In the same year they got married, they opened a home décor shop in Waco, called Little Shop on Bosque. They also opened the first Magnolia market in the same year.
Writing in her book, Jo explains that there's nowhere else she'd rather be than home and that our homes should tell our story. 'I believe that what we surround ourselves with — the colors, the materials, the things, can be random and meaningless or they can convey some of the most important truths if we let them.'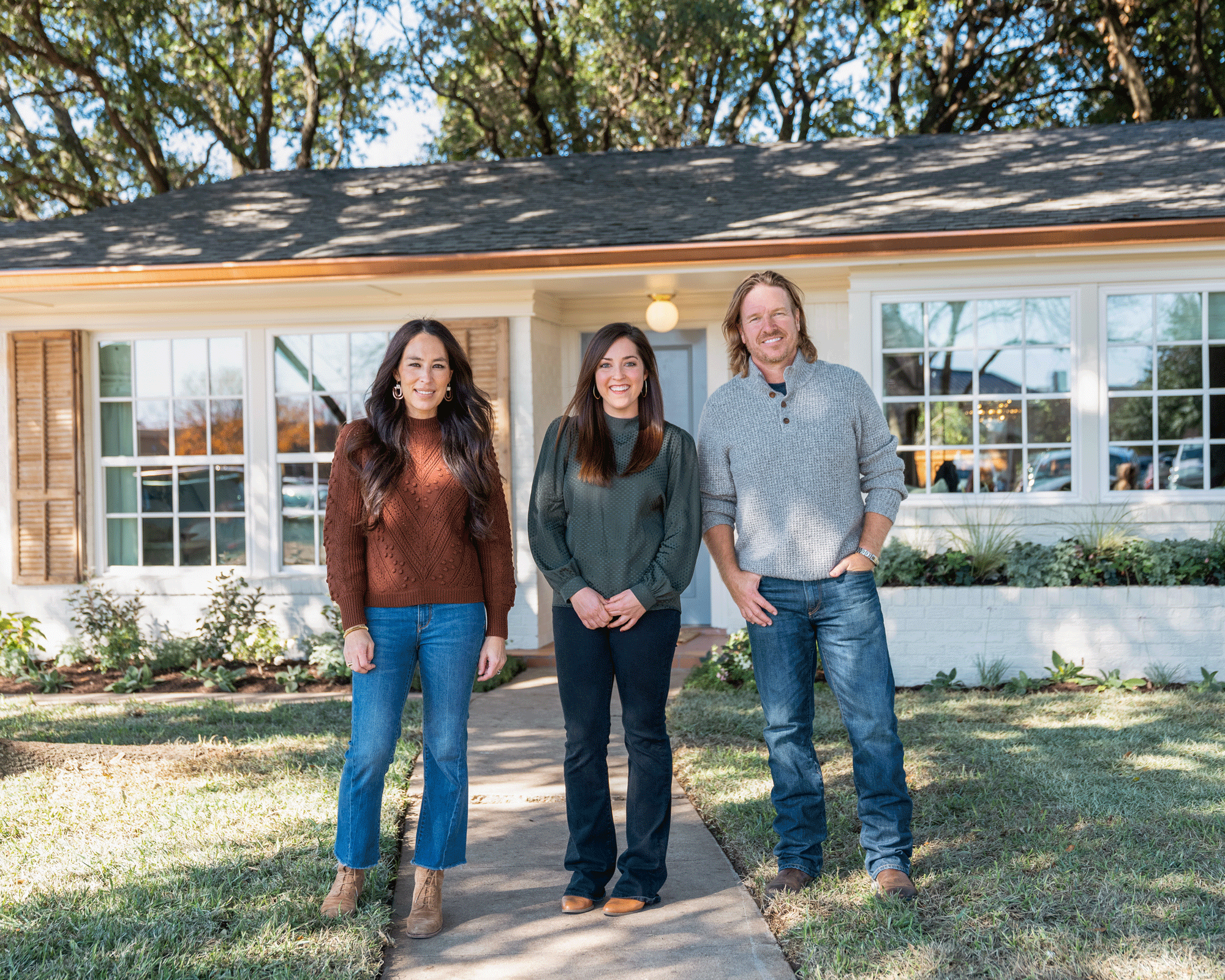 Why is Joanna Gaines famous?
The Kansas-born designer is loved across the globe, thanks to her authenticity on and off-screen eye for design. She has over 13 million Instagram followers - only 5 million fewer than President Joe Biden.
The focused designer and her goofy contractor husband Chip were of course first propelled to fame on Fixer Upper on HGTV. The nation fell in love with the down-to-earth personalities and the chemistry between the denim-clad pair.
Not to mention it's highly satisfying, comforting viewing to watch a battered old home being given a new lease of life by people that know what they're doing. The Fixer Upper pilot aired in May 2013 and the first season began in April 2014.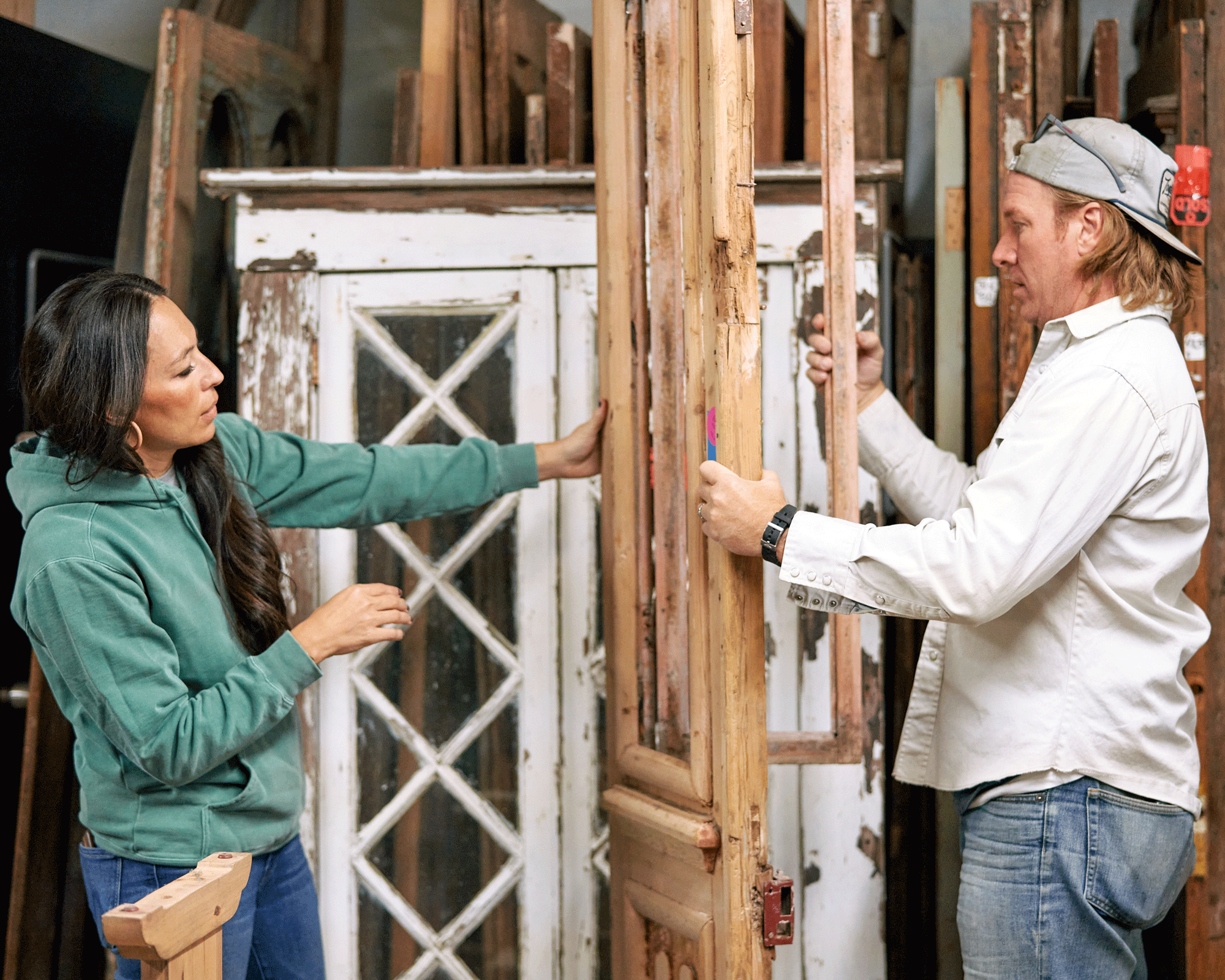 When they were first approached about doing a TV show, Chip famously said to Jo that he thought it was a scam.
After five seasons, they took a break on the show, and now a brand new version, Fixer Upper: Welcome Home is available on Discovery+. Over the years, the dynamic duo has flipped hundreds of houses while helping to turn Waco into a tourist hotspot.
People visit from all over the world to see the silos where home decor store Magnolia Market is located. The pair have also had a huge influence on trends, making farmhouse-chic popular. The Fixer Upper effect is also said to have increased the value of homes with features mentioned on the show, like shiplap and barn doors.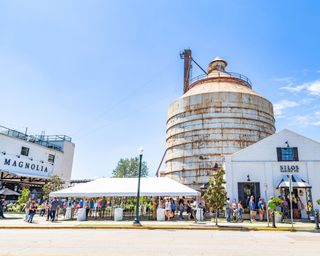 The couple has helped many people by transforming the spaces in which they live with classic, often open concept designs. Thanks to Chip and Jo, 'Are you ready to see your fixer-upper?' has become a well-known catchphrase of American pop culture.
Given their success, it's no surprise that the pair made it onto Time's 2019 list of Most Influential People. They are soon launching their own TV network, Magnolia Network, have a decor line at Target called Hearth & Hand, a restaurant called Magnolia Table, a magazine named Magnolia Journal...
They've got to be the busiest couple we know.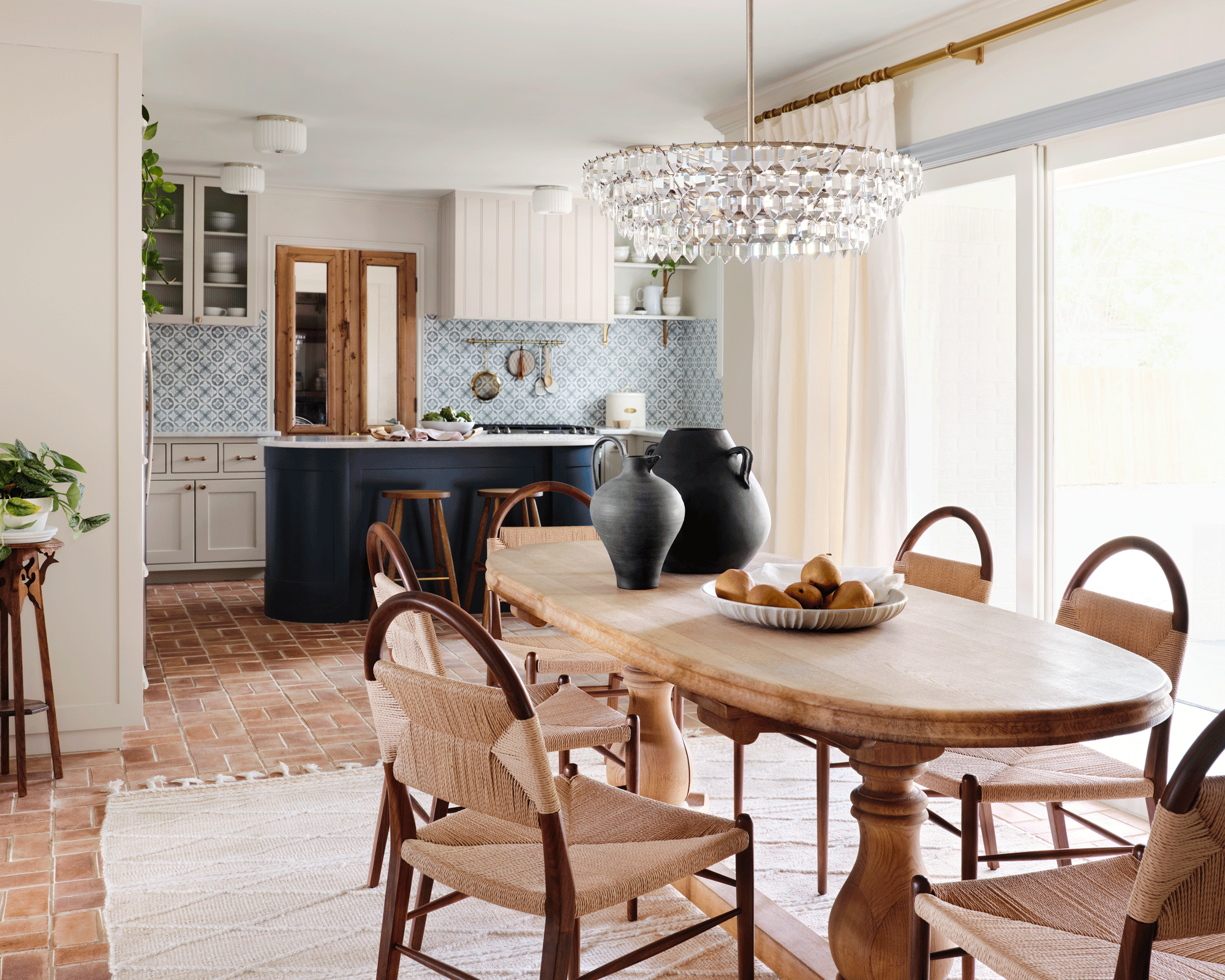 What is Joanna and Chip Gaines' net worth?
Thanks to their business savvy and multiple business streams the famous pair has an estimated combined net worth of $20 million.
How many kids do Joanna and Chip Gaines have?
Chip and Jo have five children - three sons and two daughters. Drake is 17, (born May 4, 2004), Ella Rose is 15 (born Oct. 23, 2006), Duke is 13 (born May 23, 2008), Emmie Kay is 11 (born Feb. 1, 2010) and Crew is 2 years old (born June 23, 2018).
Speaking in an interview on Entertainment Tonight back in 2016, Joanna Gaines said she and Chip will not give their children cell phones any time soon. 'I tell the kids that you are probably not going to get a cell phone,' Joanna said on the show.
'We want to teach our kids that life happens outside of these devices.'
Our favorite Joanna Gaines tips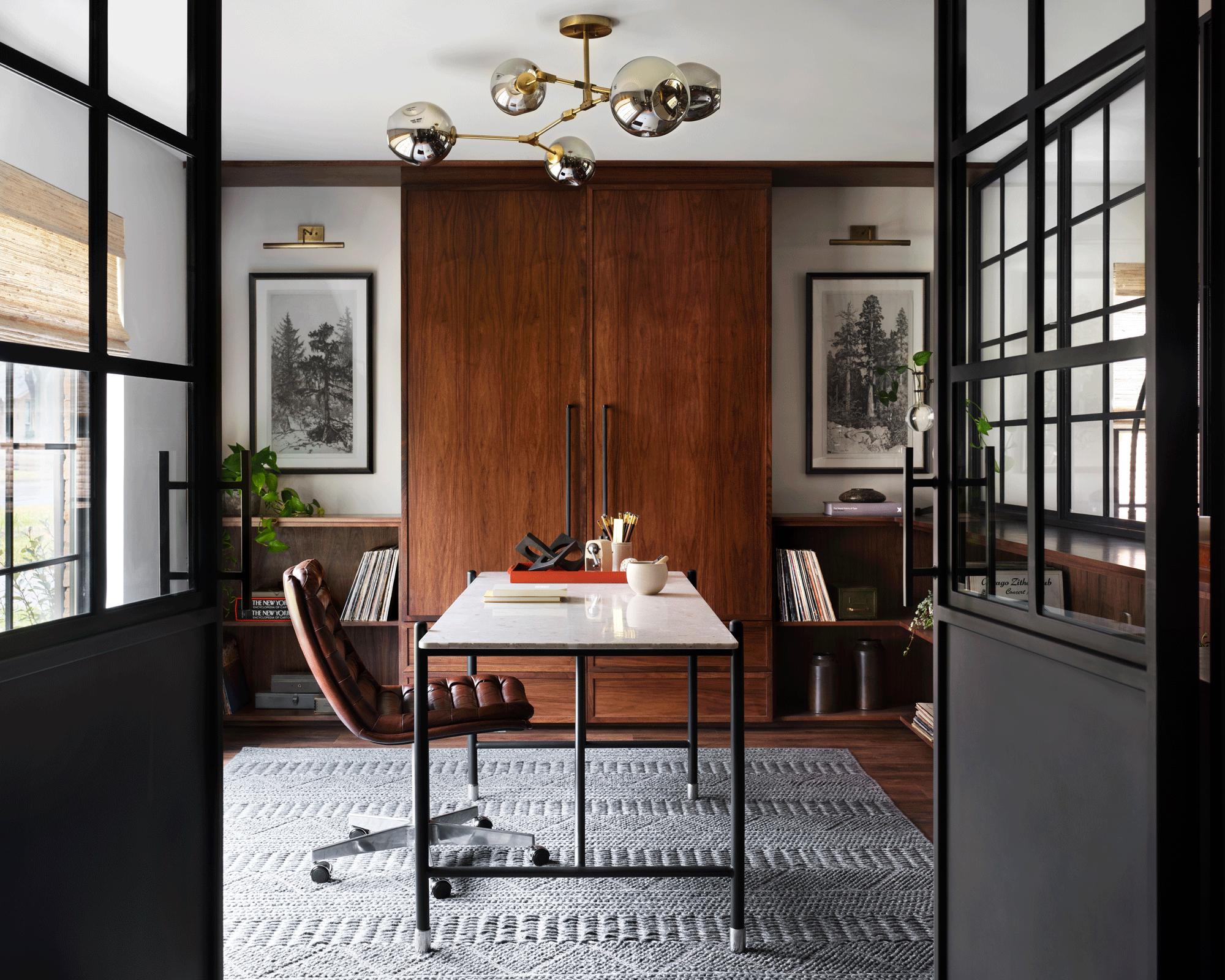 Joanna Gaines has years of experience in renovating, learning from mistakes and honing her style, which is often described as modern farmhouse. One thing we love is Joanna Gaines' home office tip - which is about decorating your home office with lots of personal memorabilia to make you more productive.
In an episode of Fixer Upper: Welcome Home, she asks her client to write a list of his favorite bands and goes out to a local record store. Surrounded by records and other personal items, the new office honored the client and made it more special.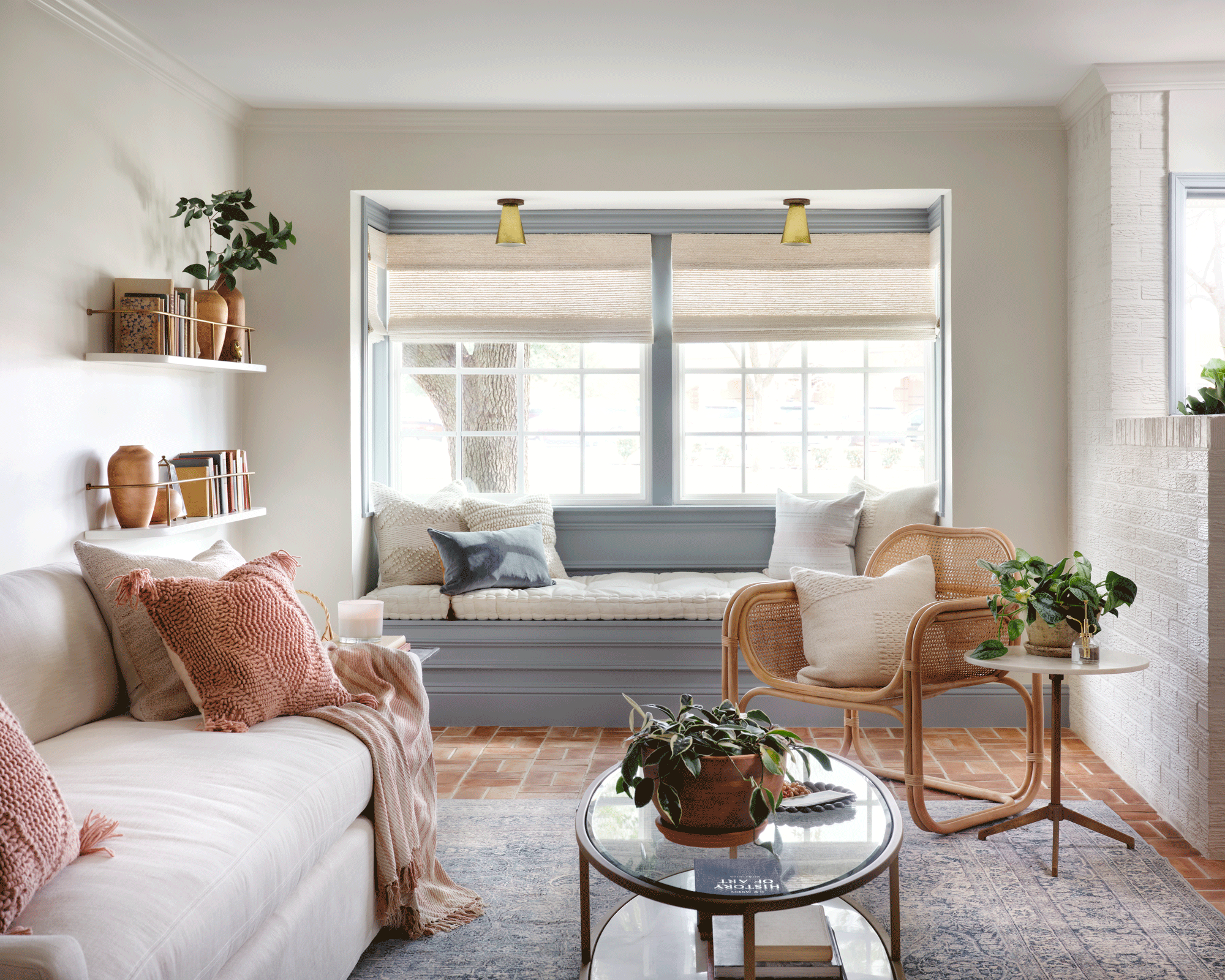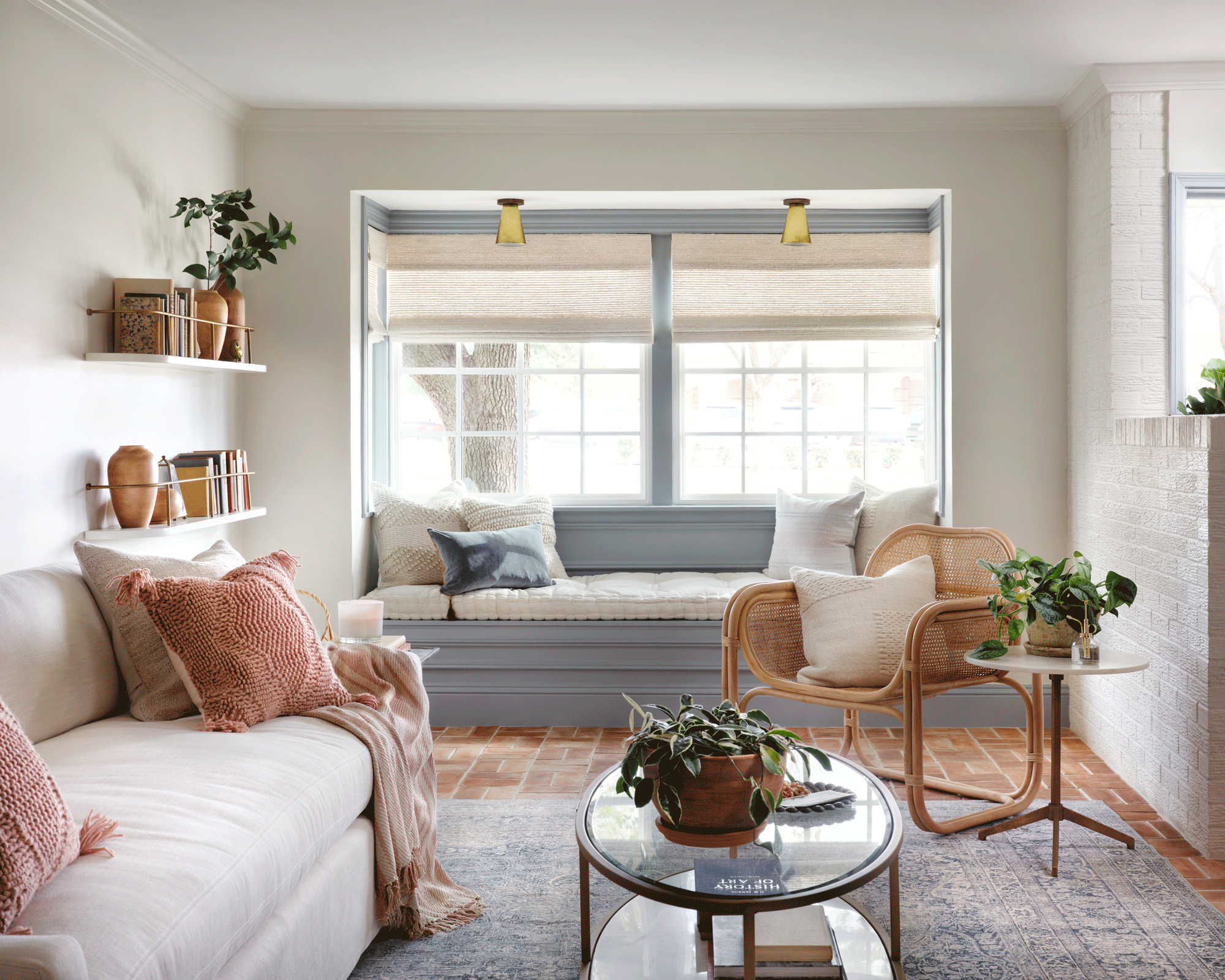 Joanna Gaines' controversial bathroom tile tip that uses stacked, black terracotta tiles was another stroke of genius - although Chip begged to differ.
In their family home, the Gaineses have a huge vintage clock with no hands on it as a symbol of how when they're together as a family, time stands still.