The worst paint colors for small spaces can make a place look really cramped and uninviting. By knowing which shades to steer clear of, you can instead opt for colors that are much more inviting.
Sure, white walls are a pretty safe bet but they can be a little bit boring. Playing with different colors is a great way to bring your personality into your space. That being said, in smaller homes and apartments, you have to be careful that the shade you choose doesn't take away from your place's aesthetic.
Been browsing through small space decorating ideas, and want to know which paints you should avoid in your place? I've spoken to experts to find out what colors to keep away from in smaller homes.
Living in a small space? These are the paint colors you need to avoid
Looking to style your small space, and want to paint your walls to match? Experts say that these are the colors to avoid.
1. Dark colors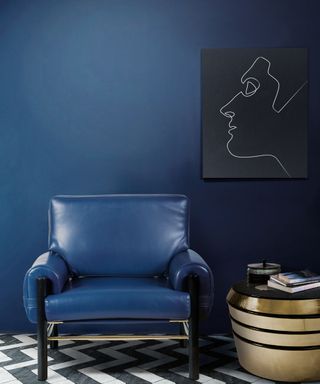 I know, I know. Dark colors look so chic — but sadly, they just don't work when painting whole walls in smaller spaces. "Darker colors like deep navy, dark brown, or black can make a room feel more confined and smaller than it actually is," says interior designer Mohammad Ahmed.
Mohammad Ahmed is an interior designer and home expert. He did his bachelor's degree in interior design at the University of Minnesota in 2013 and since then has worked as an interior designer in various companies, designing functional and beautiful spaces for clients.
This is because darker colors absorb light rather than reflecting it. "Think twice before settling on a deep maroon or a dense forest green for a compact area," adds Artem Kropovinsky, interior design expert and founder of Arsight.
Artem Kropovinsky is an interior design expert and founder of Arsight, an award-winning interior design studio based in New York.
2. Muddy colors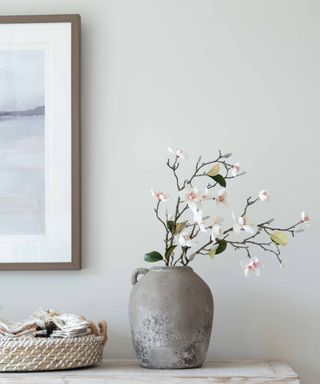 While muddier colors can make a larger space feel cozy, they don't have the same effect in smaller spaces. "Colors that aren't clear or pure can make a space feel dirty or muddied," says Ahmed. "This can include certain shades of olive, taupe, or gray that don't have a clear undertone." If you aren't sure about the undertone, paint it next to a true color, like pure white or the primary colors.
3. Bright and neon colors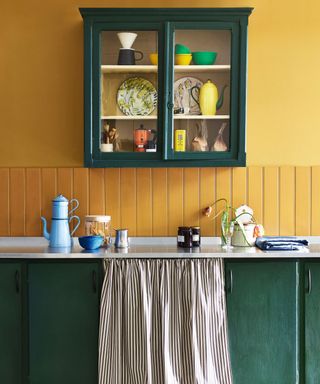 I love retro and Y2K shades as much as the next person, but covering your whole wall in these bold colors isn't a great small space idea. "Bright and neon colors reflect light and make the walls appear closer, making the room feel even smaller," says Warner Quiroga, home improvement expert and founder of Prestige Home Buyers.
Warner Quiroga is a home renovation expert and the founder of Prestige Home Buyers. He is based in Long Island, NY.
Using such colors in a small space can be visually overpowering and tiresome for the eyes. "They can also steal attention from other elements in the room," Kropovinsky says.
4. Colors that don't match the natural light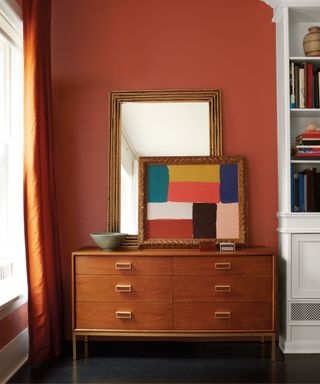 This isn't an exact color — this just depends on your room's lighting. "If a room has very little natural light, a color that is too cool or ashy can make the room feel cold and uninviting," says Ahmed. "On the other hand, if a room has lots of warm natural light, a color that is too warm might feel overwhelming." Have a look at how many windows you have in each room, and work out if they're south-facing or not. This will help you determine how much natural light your place is getting, and you can then adjust paint colors accordingly.
5. Pure white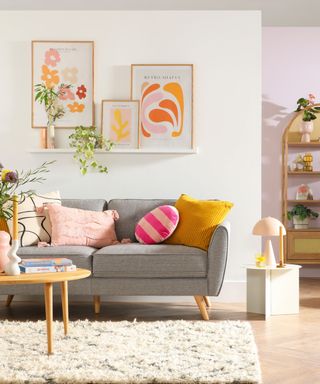 Many rentals come with white walls, which are easy to decorate around and to maintain. "While one might think of pure white as a space enlarger, sometimes it can feel stark and cold in tinier rooms, without the right balance of textures and accents," says Kropovinsky. If you are stuck with these, be sure to make them look warmer with cozy and colorful accents.
3 buys that will reduce the impact of these worst colors for small spaces
Stuck with any of these colors in your rental? These stylish buys can stop them looking so vivid and harsh.
The prices below were correct at the time of publishing this article.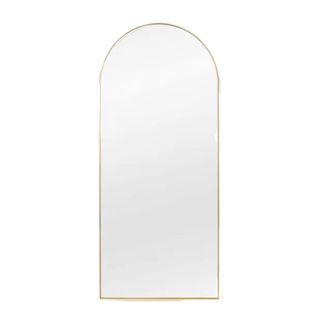 Chic
1. Mercury Row Spengler Arch Metal Mirror
Price: $239.99
You might not be able to control what natural light goes into your home — but you can control where it reflects. Brighten up darker spaces by propping up this one on a wall next to a window.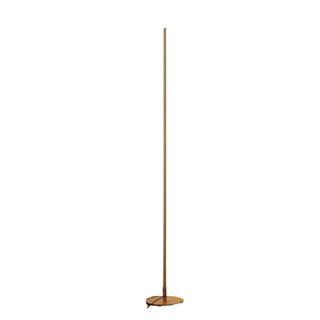 Simply sleek
2. Wade Logan Hedden Column Floor Lamp
Price: $99.99
If you've got dark or muddy walls, you can reduce how heavy they feel with strong lighting. This floor lamp is small-space friendly thanks to its narrow shape, but it exudes plenty of light.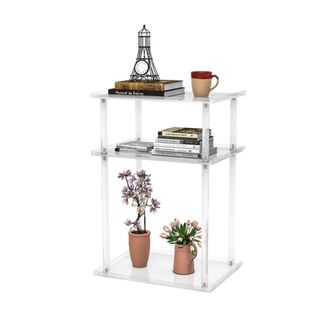 Versatile
3. Jazorr Acrylic Clear Side Table
Price: $39.99
Acrylic furniture is so useful for small spaces, as its clear material can make a space appear more spacious than it is by brightening it up. This clever side table would work well in a small living room or small bedroom.
FAQs
What is the worst paint color for a small space?
The worst color to paint a small space is black. It can make a small space feel even smaller, and is quite harsh on the eye, too.
What paint colors make a small space appear smaller?
Dark colors like navy blues and blacks, as well as muddy colors like olive and taupe, can all make a small space look smaller than it actually is.
---
Now you know what paint colors you definitely shouldn't use, you might be wondering which paint colors you should use instead. These are the eight paint colors that will enhance small spaces, according to experts.