The beginning of the year is a super exciting time, but it can also be kind of intimidating. Let's be real: New Year's resolutions are not easy to keep, and we tend to set ourselves really high standards and ambitious goals.
For example, "give the apartment a makeover" feels like a really big thing to do, and it's hard to think about where exactly to start and what steps to take.
That's why this year, I'm setting myself a list of smaller, more achievable (and affordable) projects for each month to take steps toward my Pinterest dreams. Scroll on for some major home refresh resolution inspo for decorating a small space.
1. Brighten the bedroom
I and my husband's bedroom has a row of windows along one wall, but we still don't get nearly as much natural light as we'd like. And with just one overhead bulb, evenings have been feeling a little gloomy. That's why our first resolution is to finally bring in some bedroom lighting.
To accomplish this, we started by picking up a pair of Fado lamps from IKEA for our bedside tables. The soft light has already made such a difference in the evenings, and later this month, we're planning to apply LED strip lights to the back of our full-sized arch mirror to bring in a third source of light for the space.
2. Get courageous with color
I've always sworn by a neutral-and-green-only color palette for our home, but the longer I spend scrolling, the more I've been convinced to add some pops of pastels into our home (I'm looking at you, Matilda Djerf).
Like most newly renovated rentals, our home has all gray and beige everything, and after learning more about dopamine decorating, I think the time has come to incorporate cheerful colors. To accomplish this, I plan to swap out our white area rug for something more colorful, decorate more intentionally with my candle selection, and find some fun cushion covers and throw blankets.
From $9.88
Pastel Spiral Twist Taper Candle
$82.99
Bungalow Rose Pink Area Rug
$14.99
Orange Seashell Accent Pillow
3. Curate a gallery wall
It's been over two years of living in our apartment, and we have yet to hang a single photo on the wall. We now know we'll likely be here for at least two years more, and our landlord has recently confirmed we are allowed to hang things on the wall (and it turns out, we've always been allowed to... oops).
We both love the look of a gallery wall and have a perfect spot above our desk and radiator ready. My husband and I have both been lucky enough to travel and live abroad, and we have so many of our own images we could mix in with a selection of art prints featuring our favorite destinations.
From $20.95
Cloudy Budapest Art Print
$45.99
Gold Gallery Wall Frame Set
From $17.85
Bondi Icebergs Club Art Print
4. Embrace culture
On a similar note, I'm taking the opportunity to hang up photos and artwork as a chance to incorporate more decor from my cultural background. My family immigrated to the United States from India, and I plan to add some photos of Indian architecture and meaningful art prints into our space.
I'm also on the lookout for candles and home fragrances that incorporate some of my family's favorite spices and scents, as well as pieces with traditional Indian materials, patterns, and textiles to add to my throw pillow and blanket rotation.
$21.99
Floral Woven Cushion Cover
$75
From $17
Jaipur Wind Palace Art Print
5. Sort out some spices
I've been seeing dreamy spice organization setups like this one from @bugandbrookie for years. I always say I'll buy some jars and labels, but never do. Over the past two years of living in our apartment and finding our staple meals, our spice collection has grown exponentially, and we've recently run out of room for storage.
I'm taking it as a sign from the universe that it's finally time to tackle this project, and I have a feeling that a clean, uniform set of spices will be eternally soothing to look at, no matter what stress is happening in the kitchen.
$9.99
Minimalist Spice Label Booklet
From $12
Hygge Collection Spice Labels
From $39.99
Spice Jars and Labels Set
6. Spa-ify the shower
This just in: spa-worthy showers are what 2023 is all about. According to Pinterest Predicts, this year will have a major focus on aesthetic shower routines, rituals, and spa-like settings. I am a big fan of The Shower, and if you've never taken The Shower and need to know how, be sure to check out this video by Eli Rallo for all the steps you need in this ultimate self-care routine.
To make my shower space more spa-worthy, the first thing I'll be doing is cutting the clutter. I plan to hang up a caddy to keep the sides clear, and to start using aesthetically pleasing bottles for my shampoo, conditioner, and shower gel to create an environment that is soothing to look at. I'll also be swapping my towels out for some more luxurious-feeling finds.
$42
Umbra Cubiko Shower Caddy
From $13.99
Reusable Dispenser Bottle Set
$15
Casaluna Waffle Bath Towel
7. Beautify the bathroom
Outside of the shower, there are a few other ways we're hoping to beautify our bathroom this year. It doesn't have windows, and we have gray floors and greige walls, so we're always looking for renter-friendly ways to brighten things up.
We've recently moved our white ladder shelf into the space and stocked it up with washcloths, face masks, bath salts, and candles. And as a nod to our story (my husband and I became a couple in Portugal), we plan to install Portuguese-inspired peel-and-stick tiles to bring in some brightness through the flooring.
8. Green thumb goals
I love the look of nature and greenery in a home, and there are so many benefits to having houseplants. Unfortunately, I have the opposite of a green thumb, and our apartment only gets a couple of hours of sunlight each day.
As the warmer months approach, I'll begin to sparingly incorporate a few artificial plants in spots with little to no light and start researching and adding some resilient plants like succulents onto our windowsills and shelves. Hopefully, I can pick up some plant parent skills and eventually have larger plants to really up the green factor.
9. Bring on the bar cart
As a small space dweller with an open-plan kitchen and living room, I'm always on the lookout for ways to store and display kitchen items. I love the idea of a bar cart and how versatile it can be as a piece of furniture.
While we could use a bar cart for its intended purpose when hosting, I can also picture it functioning as a hot drinks station. Our tea and coffee cabinet is overflowing, so we could display our most aesthetically pleasing mugs and cups. We could also swap out and use the cart to store our puppy's treats and walk supplies in spring and summer.
10. Repurpose meaningful pieces
My husband and I got married last year, and we have a lot of leftover wedding decor pieces. Namely, our customized neon sign, which has been gathering dust behind our dining table for months. The sign features the title of one of my favorite Hindi movies, so we're planning to style it above the sofa with large prints of our wedding photos.
We've also saved some tealight holders and a few of our favorite vases from our centerpieces to style with artificial, dried, and fresh florals and greenery this year.
$0.59
From $93.50
All You Need Is Love Sign
$84.99
Large Gold Photo Frame Trio
11. Create a cozy bed
There aren't many things I love more than sleep, but since visitors don't really see the bedroom, it's become the space we've neglected most. This is officially the year we upgrade our sleep situation, and thanks to some major inspiration for finding the best sleep aids from Real Homes' very own sleep editor, I now have a new bedding set, satin pillowcases, and some dreamy sleep scents on my wish list.
From $30
From $99
Organic Luxe Waffle Bedding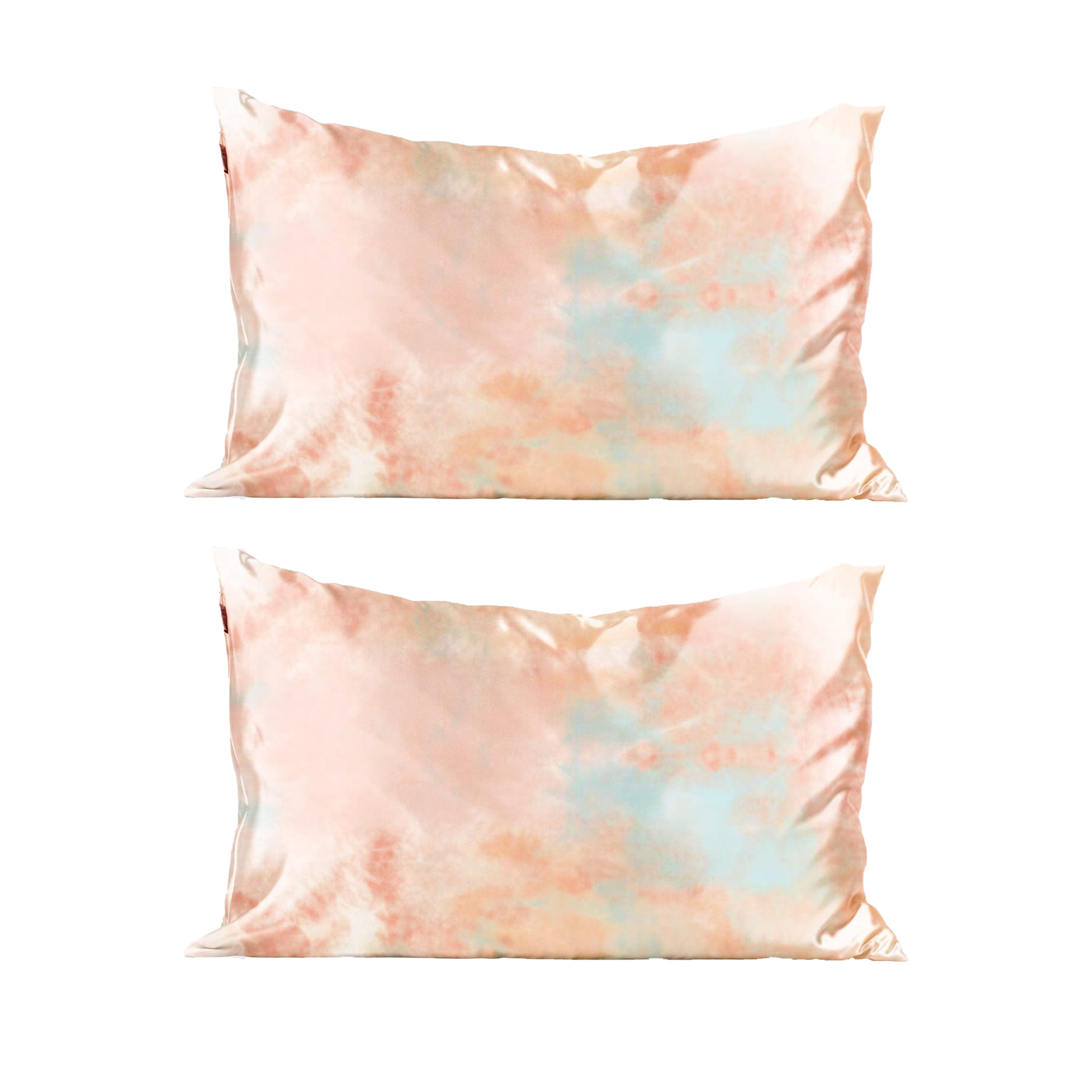 $36
Satin Sunset Pillowcase Pair
12. Get gutsy
I'm so excited for all of these projects, but my dreams for our apartment don't end there. I would love to repaint our walls, add a mural like fellow renter @taybeepboop's, and cover or replace our kitchen countertops and backsplash. I don't know how our landlord would feel about any of that, but I won't know unless I ask!
We've lived in our apartment for a couple of years now, and definitely feel as though we've proved ourselves as responsible tenants. Hopefully, this is the year we can really make this home ours and can add a few more projects to this list.