Your home decor horoscope has arrived, and to celebrate dreamy Pisces season, we're looking at the best ways to decorate your bedroom according to the stars.
A bedroom is by far the most personal room in any home. It's your sanctuary and safe space, and you curate everything from your bedding to your trinkets to create your perfect space based on what you need to feel soothed and relaxed.
Just like your star sign, your bedroom says a lot about your personality and who you are. So you're looking for a quick way to make your space feel more like home and more like you, scroll on to find the one item you need in your bedroom, based on the zodiac.
Aries: An on-trend laptop tray
Aries, you adore embracing the latest and greatest in home decor trends, so you probably already have your eye on an acrylic piece for your space. As a busy fire sign, you're always occupied, and you're likely guilty of many late nights staring at your laptop screen. Look after your device's health (and your own) with a cute tray to help with ventilation and improve your neck and back posture.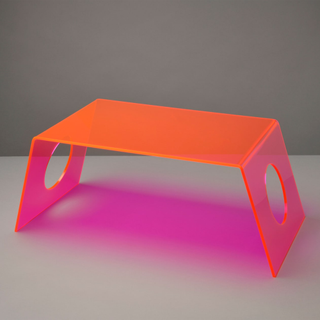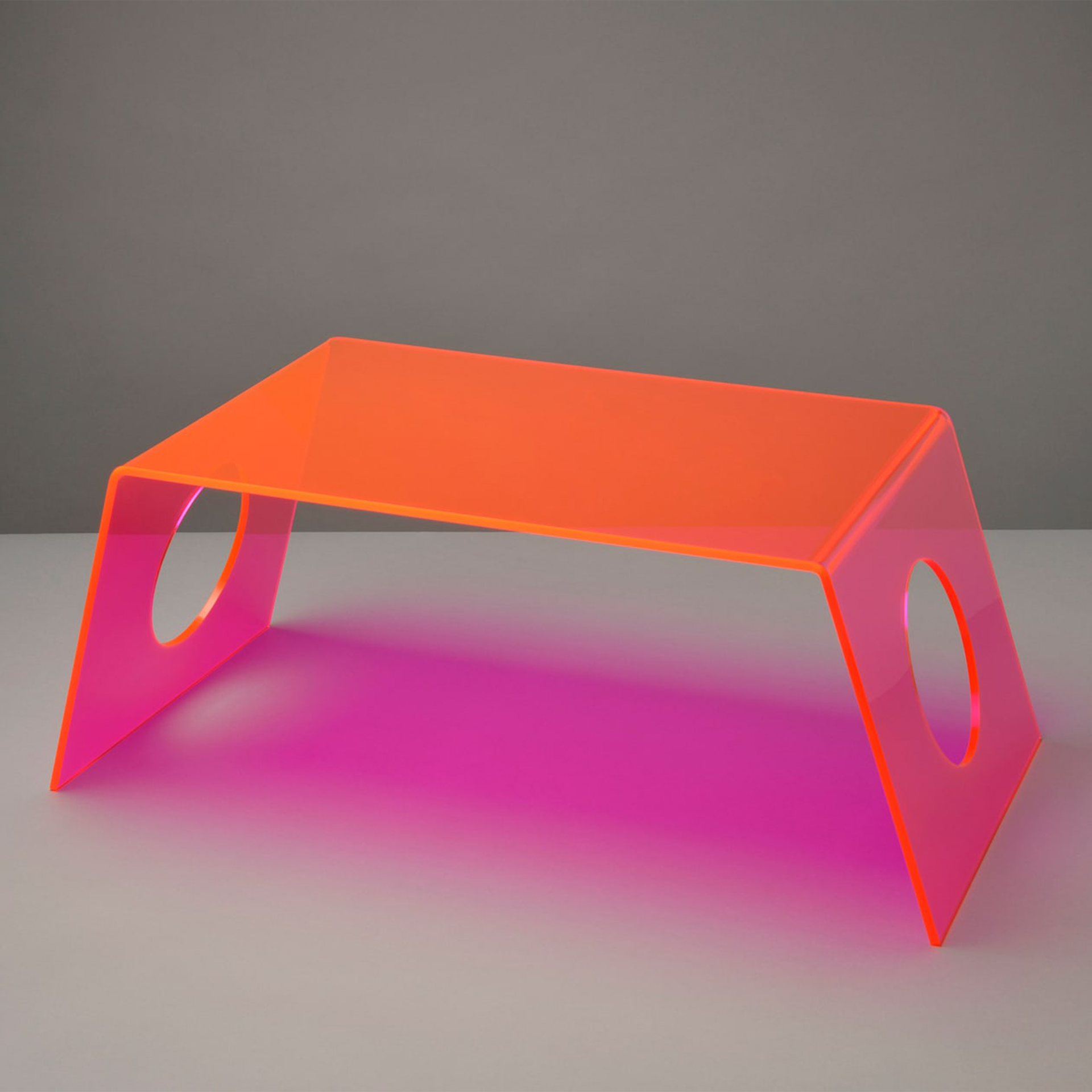 $72
This laptop tray is available in green, pink, or a classic clear finish. It's the perfect way to (literally) elevate those late-night work or Netflix sessions in bed.
Taurus: A sensational skincare candle
As a Taurus, you love anything that indulges the senses, and this skincare-focused candle does that in more ways than one. Unwind with its soothing scent while the candle burns, and bring relaxation to the next level once it cools down a bit and turns into a luxurious body oil to work into dry patches that need a little extra love.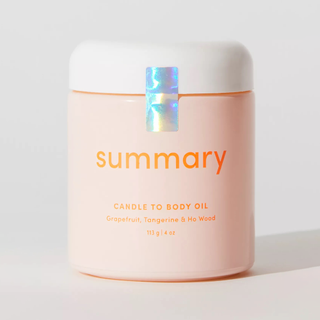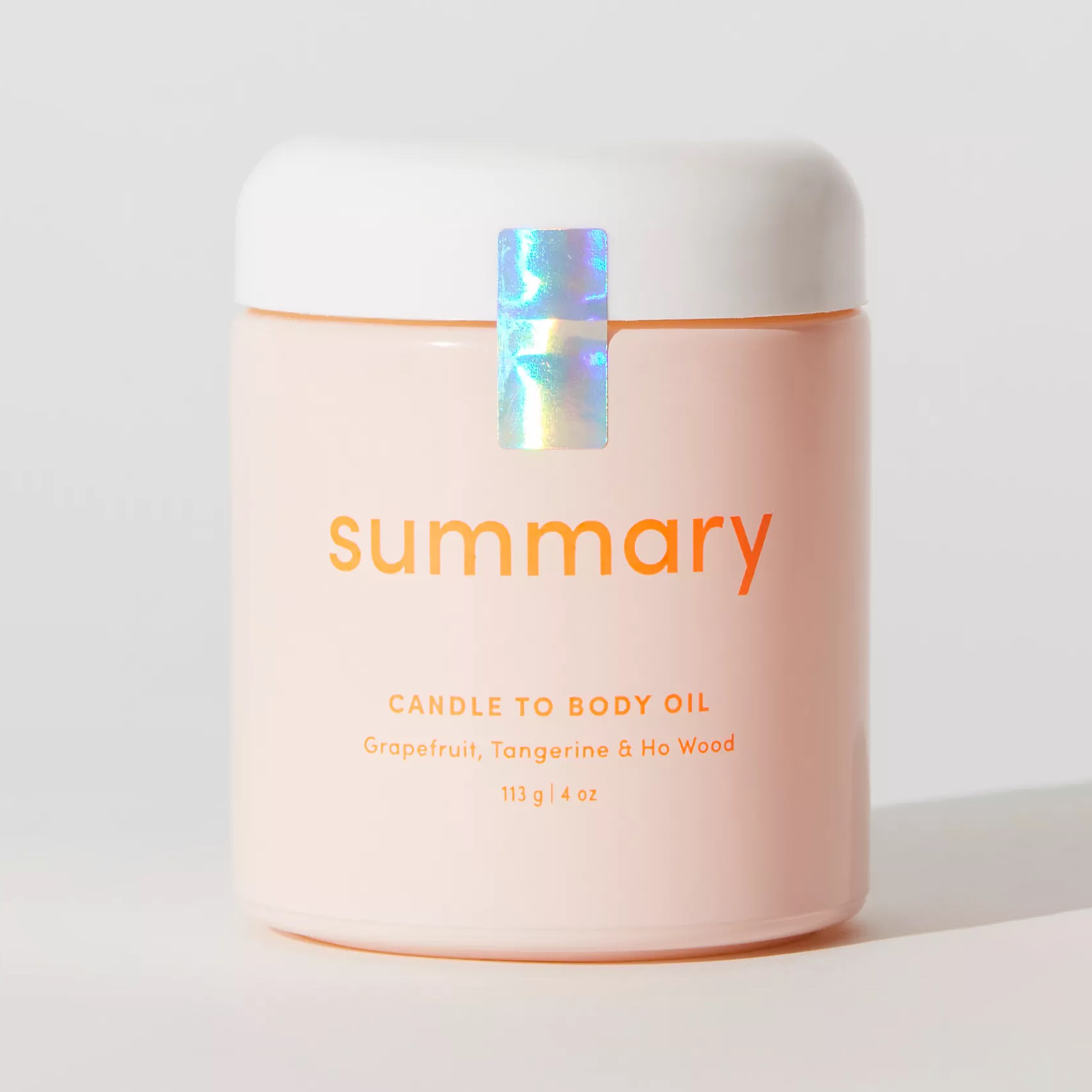 $28
Summary Candle to Body Oil
This pretty pink candle has woodsy and citrusy notes to help you feel balanced and relaxed. Plus, it turns into an indulgent body oil, making it a great pick to keep on your bedside table.
Gemini: a soothing weighted blanket
Gemini, let's be honest: Thanks to your clever and social nature, you are constantly overthinking, and it can be impossible to shut your racing mind off at night and get some sleep. Encourage true rest with a calming weighted blanket that also looks adorable on your bed and is filled with crystals to help you feel intentionally comforted each night.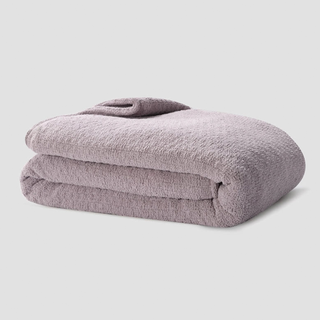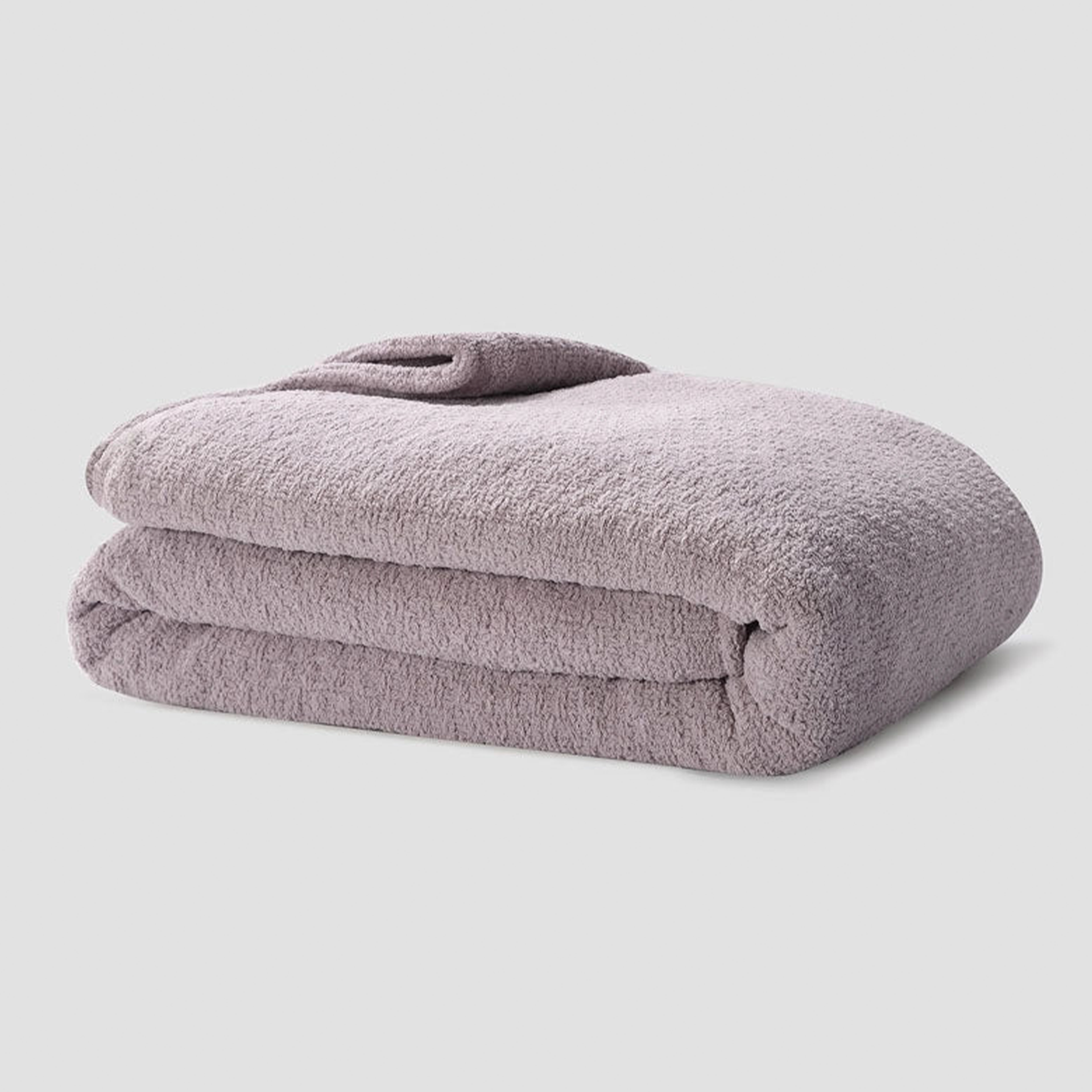 $269
Snug Crystal Weighted Blanket
This is the prettiest weighted blanket we've ever seen, and it's filled with soothing crystals like amethyst, rose quartz, and clear quartz for even more relaxation.
Cancer: super-snuggly bedding
As a Cancer, you are the ultimate homebody. Like the crab that represents your sign, you value your sanctuary and love to feel cushioned, warm, and safe within your space. Create the perfect bed with a snuggly white duvet decorated with a chenille tropical pattern that subtly reminds you of seashells and the beach — and makes you feel right at home.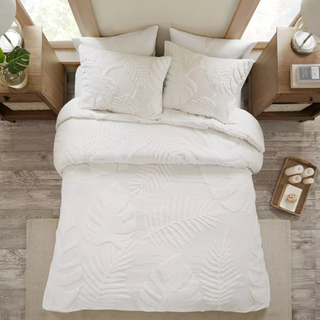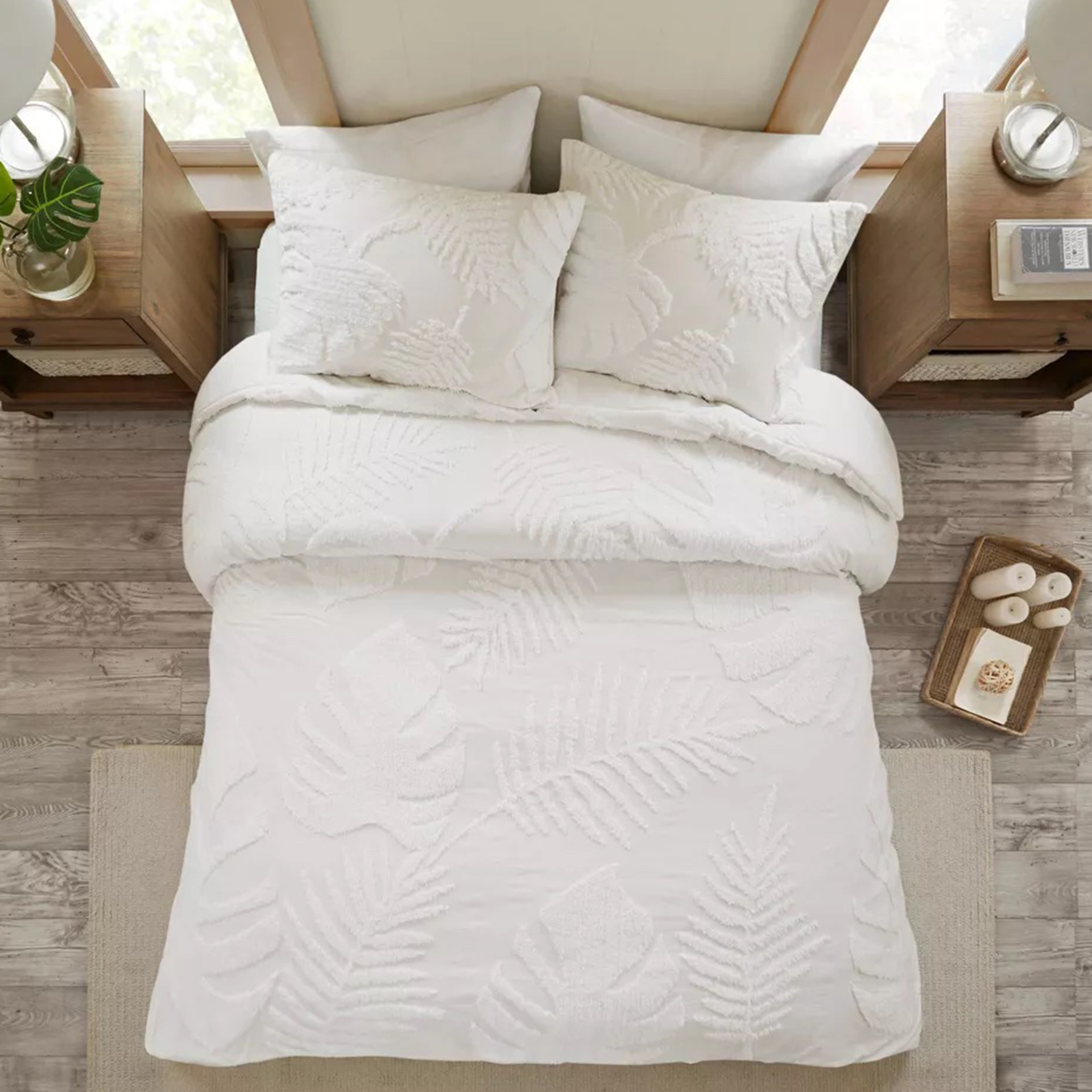 $109.99
Tufted Chenille Duvet Cover Set
This white cotton bedding set has a tufted tropical leaf pattern made of a silky soft material. It's the perfect elevated neutral bedding set to snuggle up in year-round.
Leo: luxurious pillowcases
Leo, you love to be pampered like royalty, and your bedroom likely reflects your love for all things opulent and luxurious. Get ready for the best beauty sleep of your life with a set of satin pillowcases, which are great for your hair, skin, and eyelashes. Opt for a fun and colorful pattern that reflects your confident personality.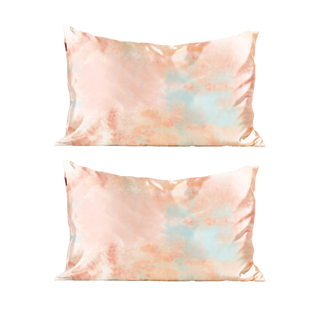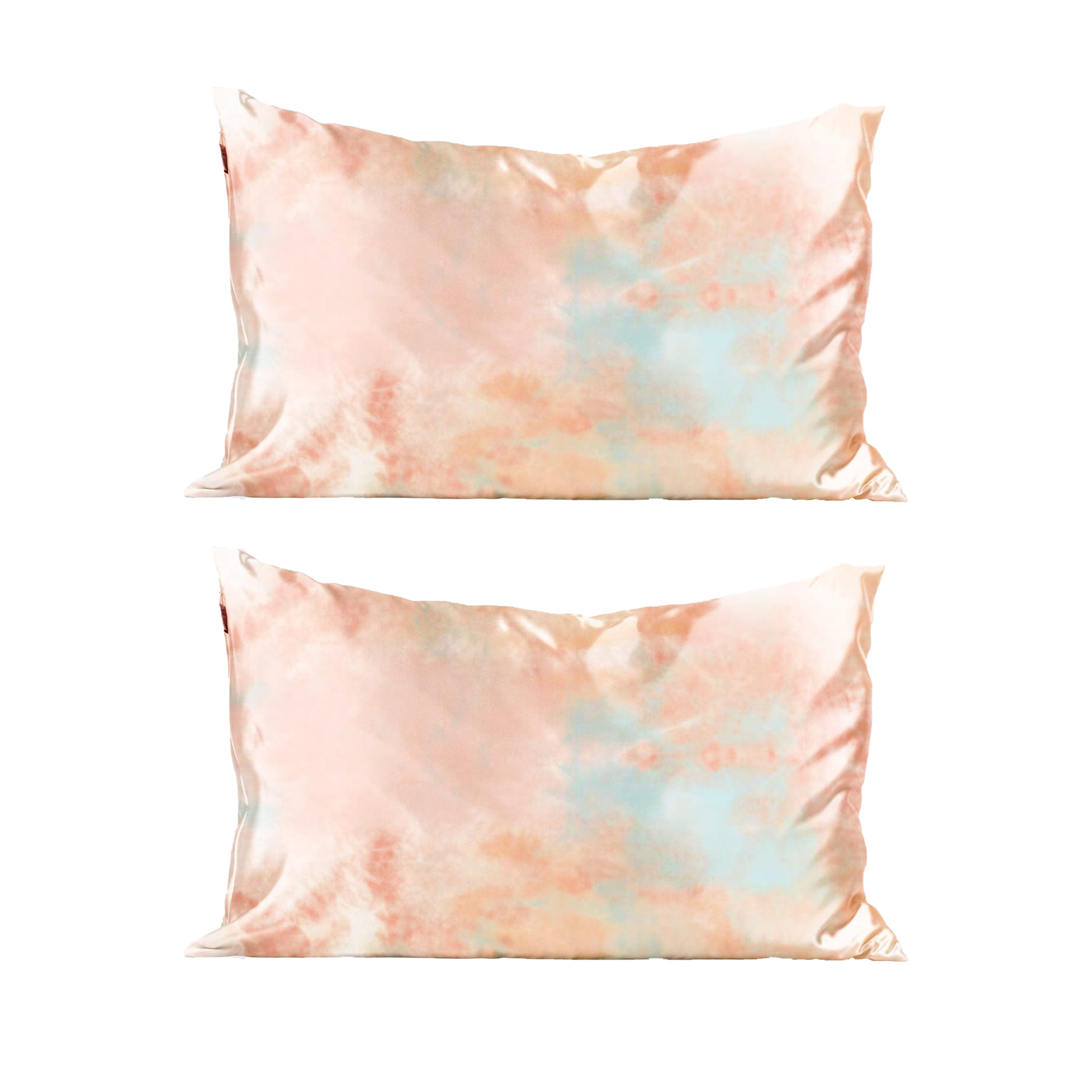 $36
Sunset Tie Dye Satin Pillowcase
These cooling satin pillowcases come in a range of pastel and neutral colors, prints, and patterns, like a subtle leopard print or terrazzo. Pick one that coordinates with your favorite bedding set.
Virgo: A sunrise alarm clock
Virgo, you are known for being organized, practical, and punctual. Every item in your space is thoughtfully placed and has a function. As an earth sign, you are soothed by bringing nature-inspired elements into your space, and this lamp incorporates both Himalayan salt and a marbled rocky look for a grounded piece that will keep you right on schedule.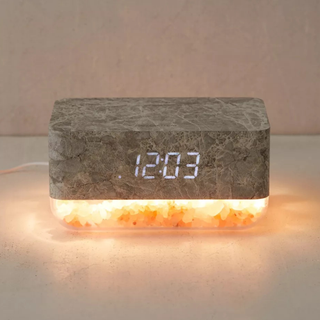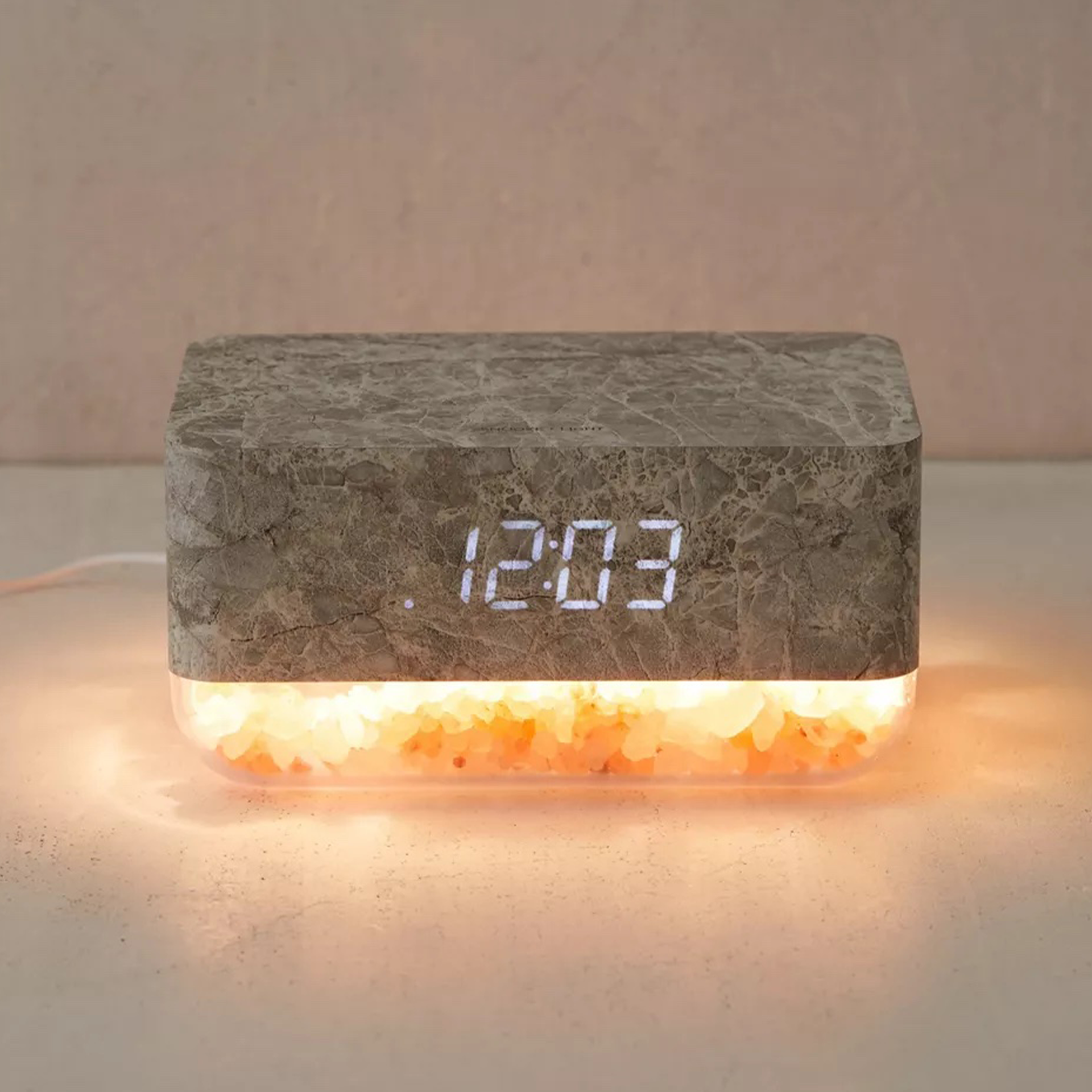 $25
Himalayan Salt Sunrise Alarm Clock
This color-changing sunrise clock has an LED display and Himalayan rock salt at the bottom, which is said to aid sleep quality, focus, and concentration.
Libra: a stunning shelf
As a Libra, you adore all things aesthetically pleasing. This is especially true in your bedroom, which is sure to be light, airy, and balanced, like the scales that represent your sign in the zodiac. Bring some extra harmony into your space with this arched wall shelf. Use it to create a beautiful display of geometric vases, candles, and dried florals.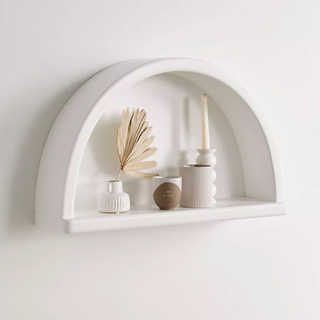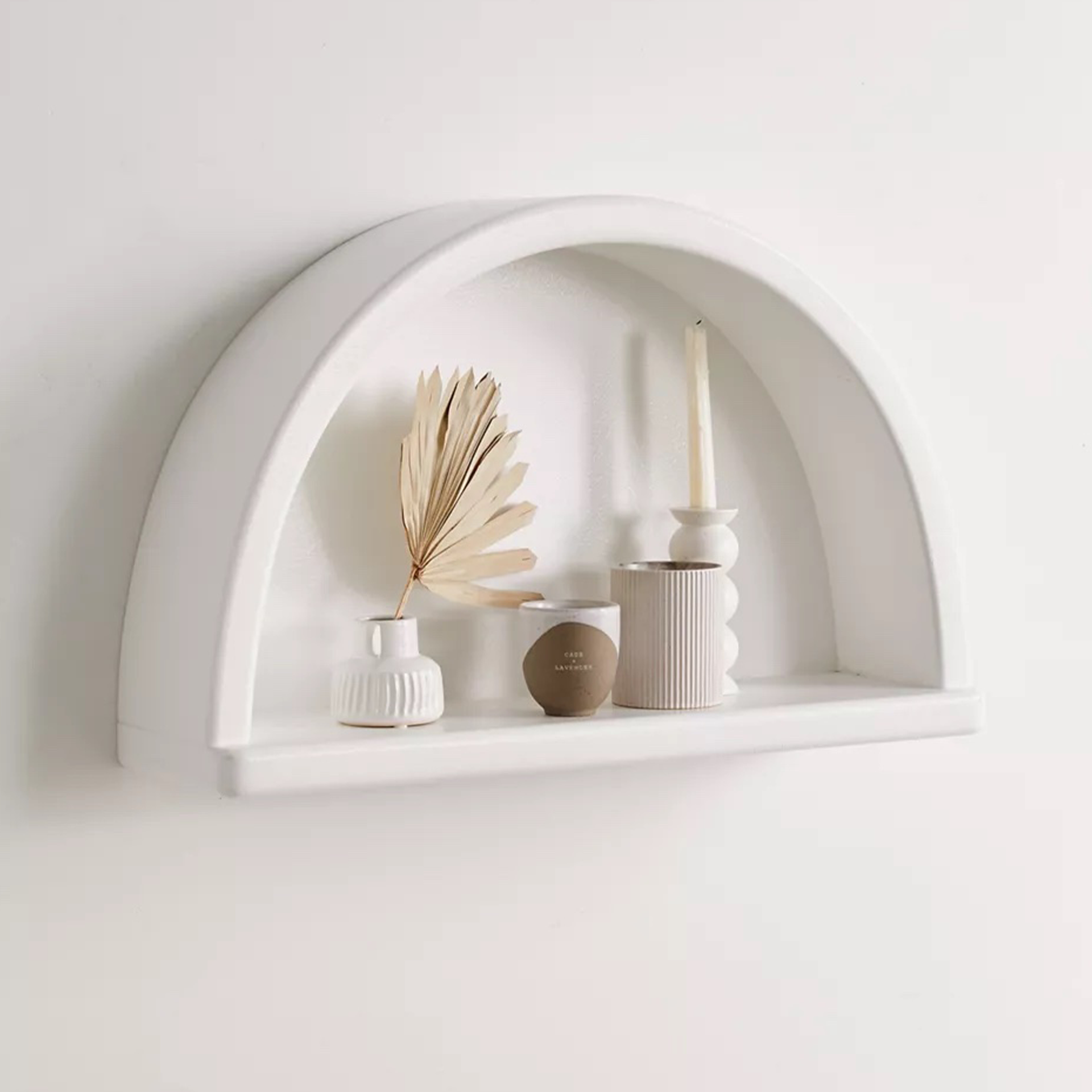 $109
This semicircle shelf can be placed on your bedroom wall, perfect for displaying your favorite candles, vases, and trinkets. Hang it up above your bed or desk for a stylish but serene look.
Scorpio: a black bedding set
Snuggle up every night in a set of on-trend black bedding that matches your mysterious and romantic vibes, Scorpio. The color is low-maintenance, retains heat, and the waffle texture of this set is perfect for creating an extra cozy setting. As a lover of the arts, you're always down to try a trend if it really speaks to you, and this is a look our sleep editor loves.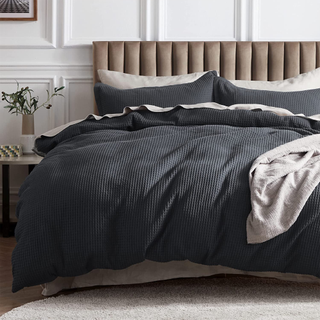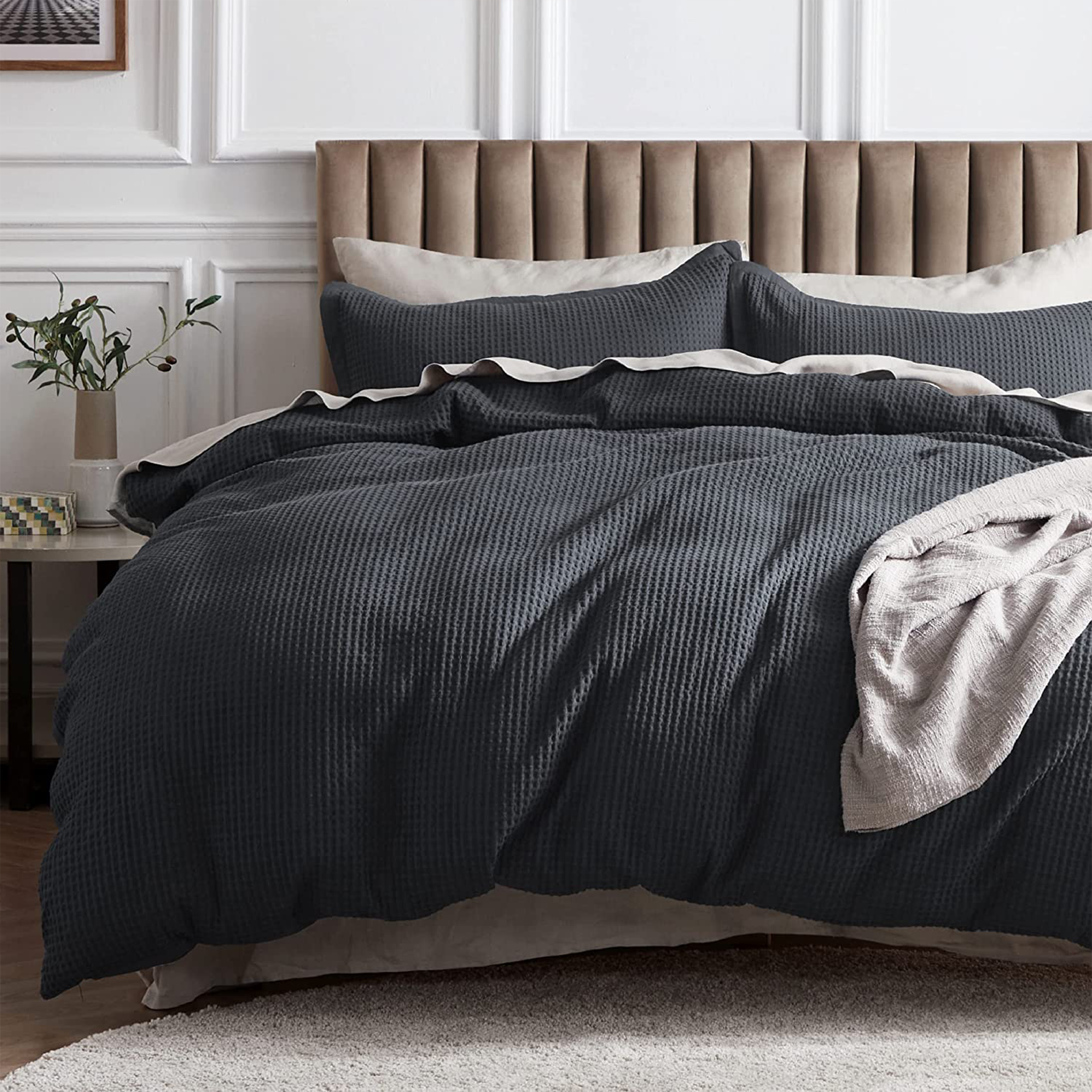 $73.94
Black Waffle Weave Bedding Set
This easy-to-maintain, warm, and comfy black bedding set has a cozy-chic waffle knit that doesn't wrinkle and also feels amazing to sleep in.
Sagittarius: a travel-themed candle
Sagittarius, you are known as the wanderer and traveler of the zodiac and love to fill your home with elements that remind you of your adventures. This aesthetically pleasing candle collection from Bohéme has serious bedside table appeal. The pretty vessels capture the essence of a variety of destinations. Plus, they're portable enough to make any space you're staying in smell and feel like your very own bedroom.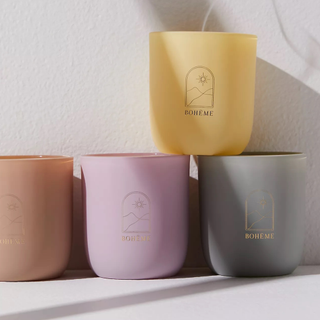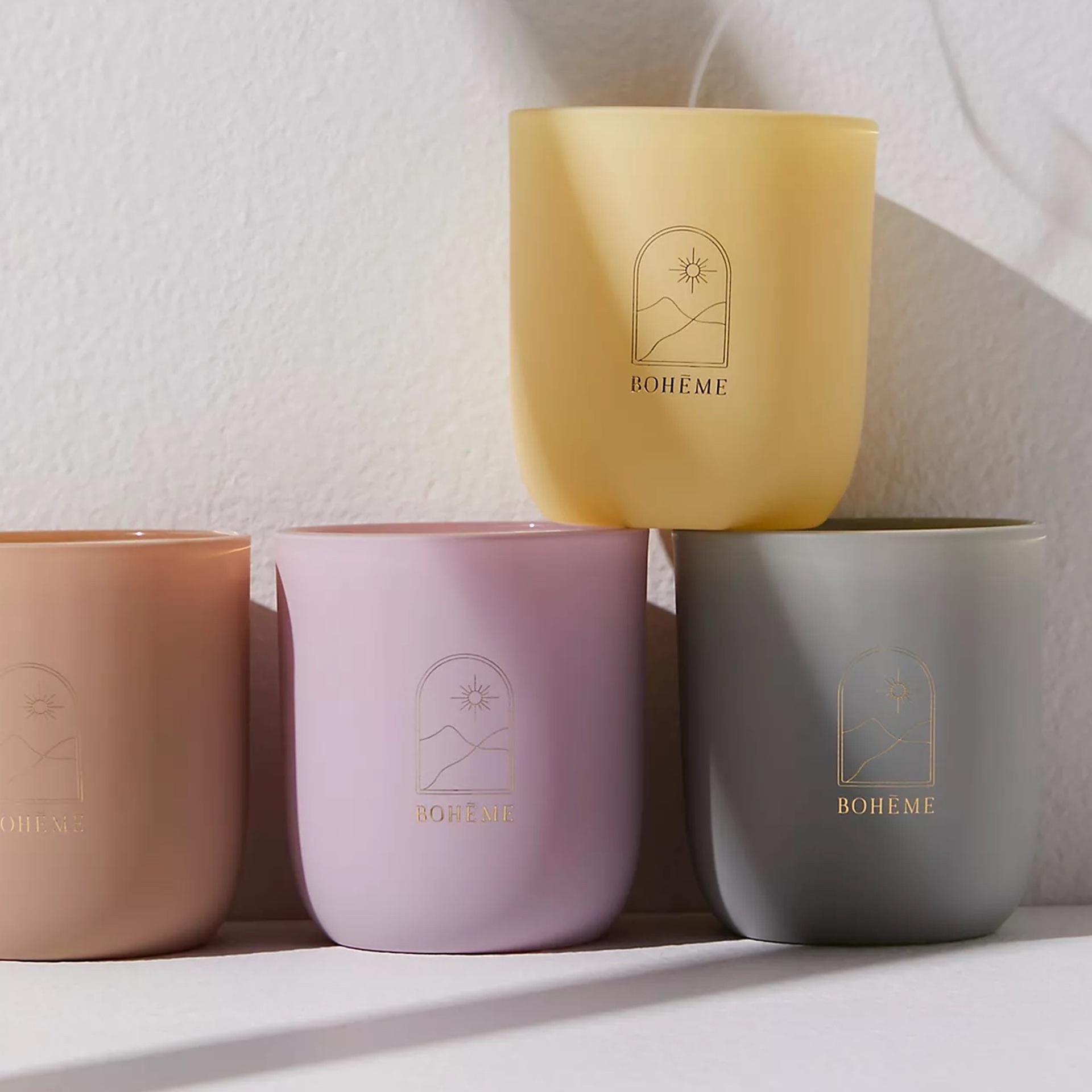 $49
Bohéme Wanderlust Candle Collection
These gorgeous candles scents inspired by destinations like Istanbul, Joshua Tree, Notting Hill, and Havana, which will remind you of your favorite places or help you dream about a spot on your bucket list.
Capricorn: adorable storage solutions
Cap, you are extremely productive and organized, so you like to keep a neutral and clean room. These little gems are the perfect size for hair ties, lip balms, and eye creams, plus they have a dip in the lid to create a trinket tray for jewelry. They're a great way to bring a touch of coordinated color into your bedroom while also keeping your nightstand clutter-free.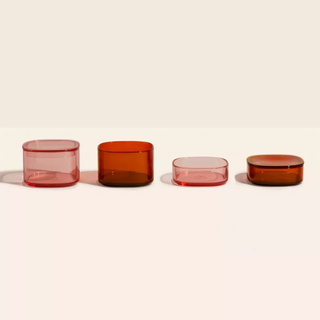 $64
Open Spaces Storage Gems Set
This set of four storage gems is available in two different color palettes: pink and terracotta, and a jewel-toned deep green and blue. They can be stacked on top of each other or placed in convenient spots throughout your room.
Aquarius: funky printed bedding
Aquarius, you are eccentric, original, and love to decorate your bedroom with unique pieces that really speak to you. You're also very passionate about taking care of the planet, so remind yourself of your love for Mother Earth every night with this fun mushroom-print bedding set that is also sustainably packaged without using plastic.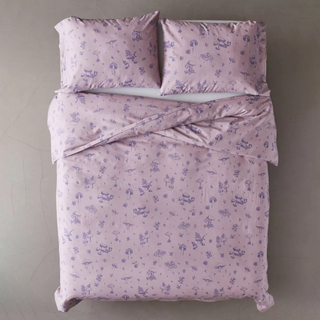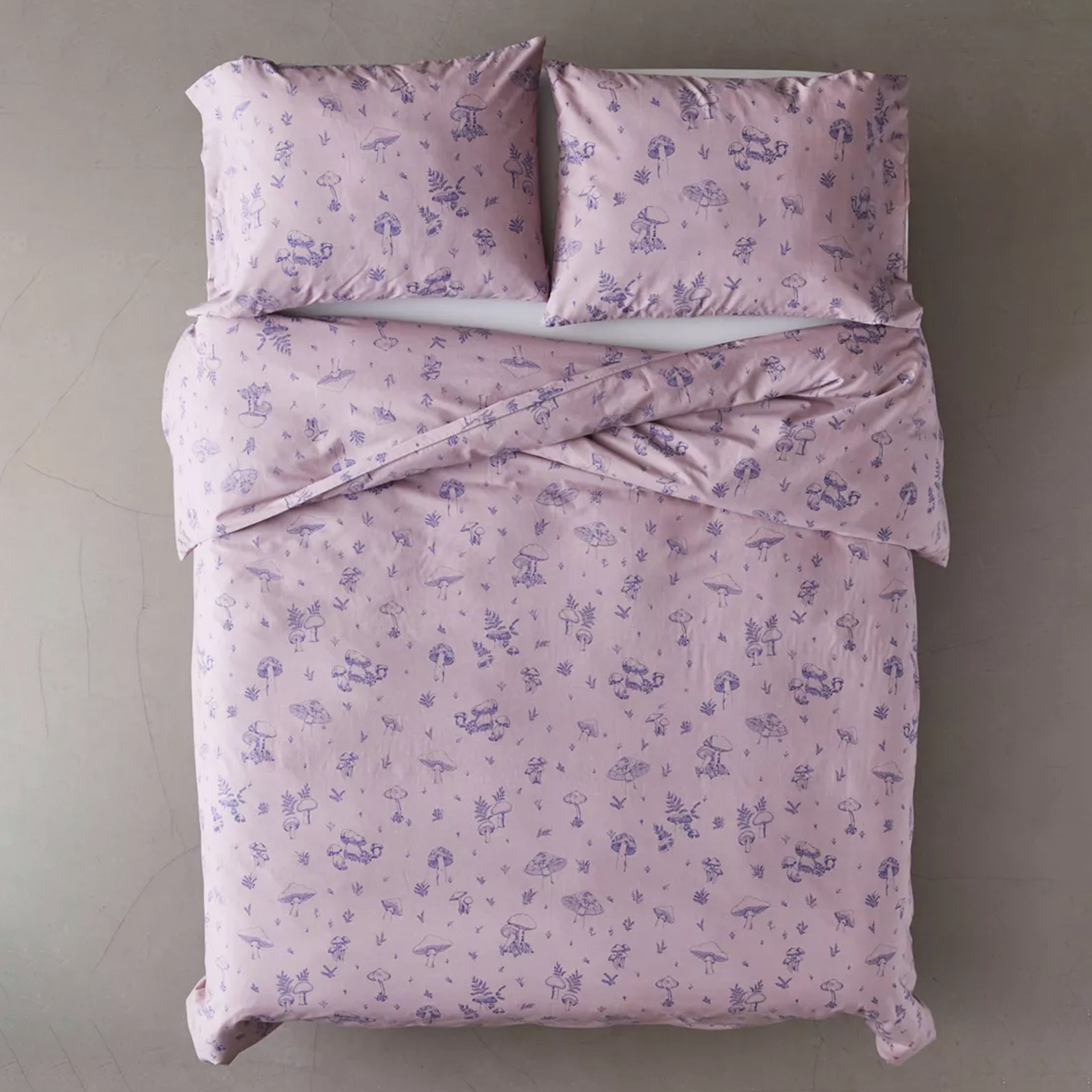 From $79
This adorable bedding set features little outlines of plants and mushrooms scattered throughout, and it's available in fun shades like lavender, aqua, mustard, and white.
Pisces: a dream decoder
As a Pisces, you are the most intuitive sign in the zodiac. You're very in touch with your emotions, and you're in tune with the signs the universe might be sending your way. This deck of dream-decoding cards is perfect to keep in your bedroom with a journal to interpret what your subconscious has been saying after a night of sleep.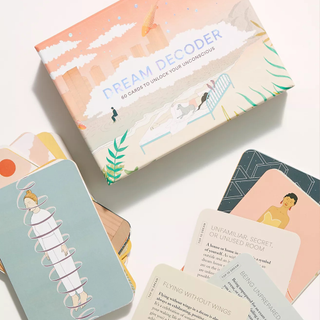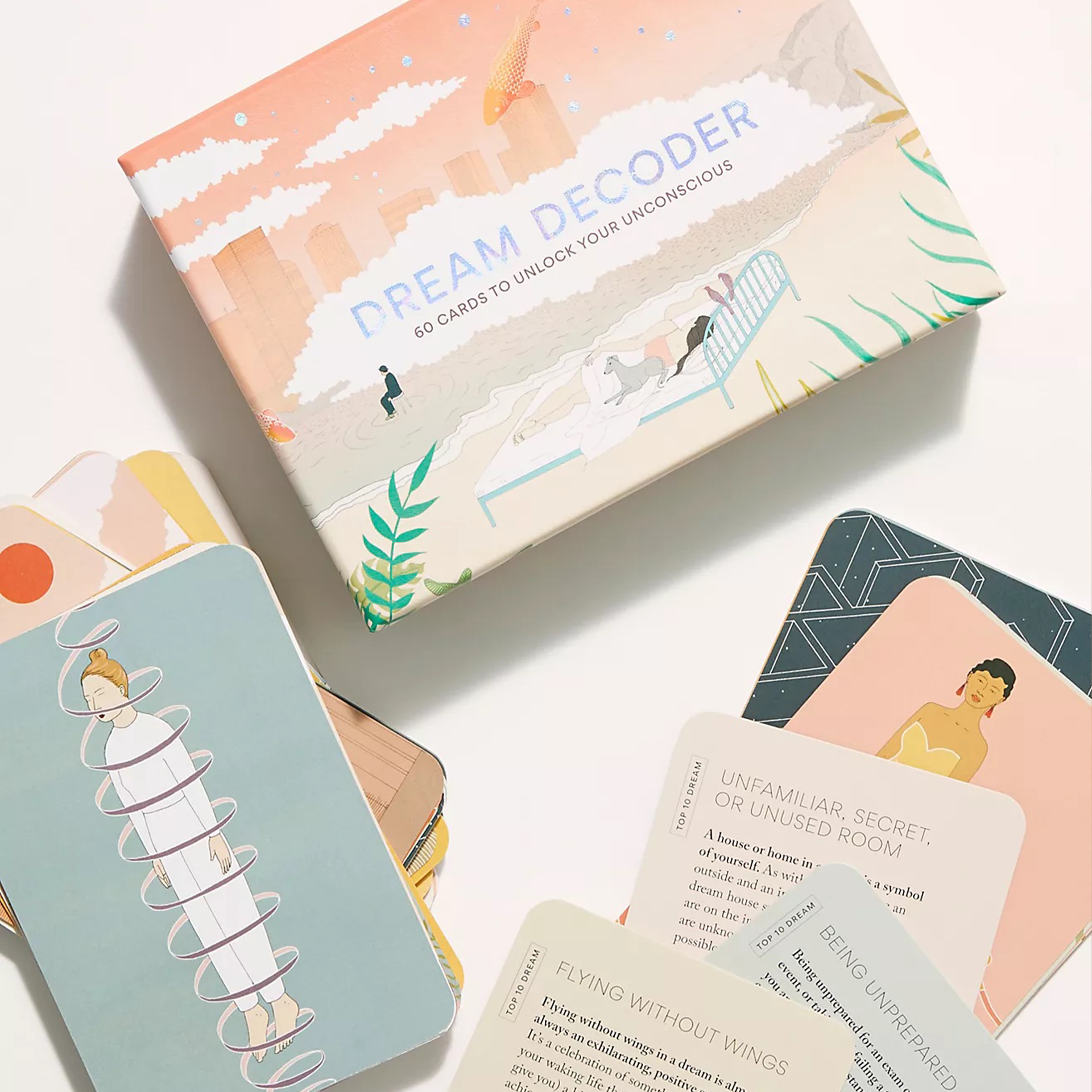 $16.99
This stunning set of cards features 60 dream scenarios and what they may mean when it comes to real life. They're perfect to keep beside your bed and can double as a pretty piece of pastel decor.